Love Your Job – Join DNA Kids!
Whether you are looking for an exciting new career or a well paid part-time or weekend job, we think we have the perfect job for you. Being a DNA Kids Children's Party Entertainer doesn't feel like work, after all we pay you £55 – £65 per hour plus additional expenses to party for a living!
You will be working with 3 – 14 year olds in a fun, fast-paced environment, using cool disco decks, letting off bubble, snow and smoke machines and hosting our awesome party games in our kid's parties!
And when you're not doing that, you could be creating amazing spells in our Magic, Disco & Games Party, raving it up in our teenage UV Glow Party or launching mini rockets in our Wacky Science Party! With 21 action-packed kids and teenage parties offered, your new job will be as varied as it is exciting!
Read on to find out about the many fantastic benefits the job offers below or if you cannot wait to apply, click on the link!
Watch our Children's Entertainers in action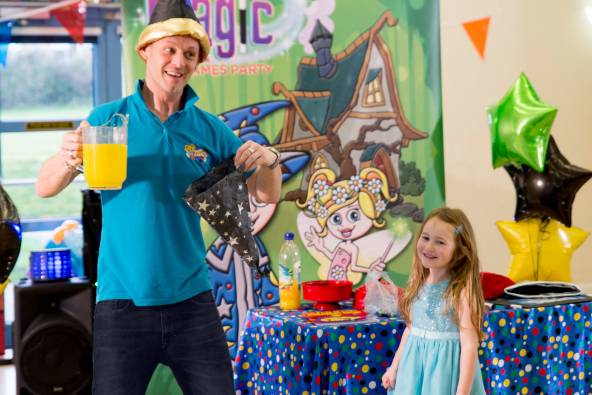 Fantastic Benefits
Excellent rates of pay and unrivalled job satisfaction are just some of the amazing perks we offer as a DNA Kids children's entertainer, here are a few others we think you'll love:
Earn £110 – £130 per 2 hour party – potential to perform 4+ parties per weekend (Sat & Sun) or 7+ parties per week (Mon - Sun)
Additional pay for travelling, longer parties and more…
Customer tips possible
A varied, fun and highly rewarding position
Continuous all-year-round work
On-going support & development
Party game props, personalised DNA Kids polo shirts and hoodie, advertising banner and promo cards all provided
No Experience Necessary
Training to be a DNA Kids Children's Entertainer is just as exciting as being one! Successful applicants will attend our fun group training days hosted by our friendly professional trainers, as well as training alongside our lively children's entertainers at customer's parties in your area. Learning a new job will never be as interesting or as fun!
As the UK's leading children's party entertainment company, you can rest assured you will be trained by the very best in the industry. With tens of thousands of parties performed across the UK, nobody knows more about what it takes to become a brilliant children's entertainer.
Check out our reviews on Reviews.io, Trustpilot, Facebook or Google to see how popular our kid's parties and children's entertainers are!
We cover all training expenses including fuel and a lunch allowance for the group training days.
Please note, we do not pay training fees, all training is undertaken in the applicants time.
On average, we invest between £1,000 – £1,500 to train each applicant to our high standards.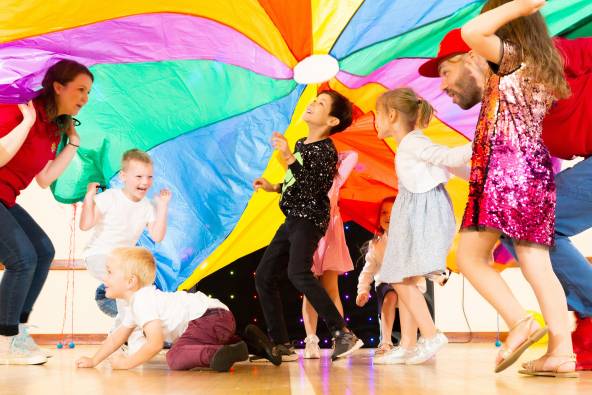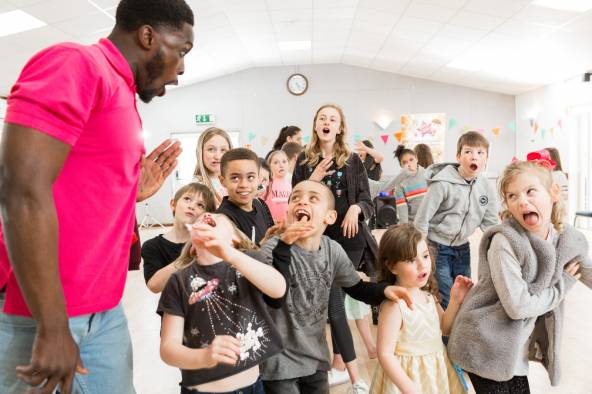 Full & Part-time Entertainers Needed
We are looking for multiple full-time and part-time candidates that want to work to our high standards and be a part of our on-going success story. This means having a great attitude, bundles of personality, a desire to succeed, a passion for great customer service and most importantly, you must love the idea of working with kids!
You will need a driving licence and your own car or unrestricted weekly access to a car to apply for this position.
You will need to be available every weekend, excluding any personal holidays etc.
Our children's entertainers work on an owner operator basis, which means you will need to purchase the necessary disco equipment to perform at our kid's parties. This allows us to pay you the highest rates of pay possible. Further details are provided following application.
HOW TO APPLY
To apply, please fill in the application form below. Once received, we will be in touch with you shortly. Should you require assistance please contact our careers team on 01245 401 401 (select option 3) or email careers@dnakids.co.uk. Please note: all applicants must hold a valid UK driving licence to apply.
×
Login to My DNA Kids
Please enter your booking reference and password below. You can find these on your booking confirmation email.
×
Forgotten Password
Please enter your email address below...
×
Forgotten Password
Thank you. We have emailed you details of how to reset your password if your email address matches one of our parties.
If you can't find the email, please check your spam folder.
×