15th Apr 2019
3 New Lunch Ideas for Parties
Throwing a party but don't know what food to make? Check out our 3 great lunch ideas that'll keep even the fussiest eaters happy and go down a treat!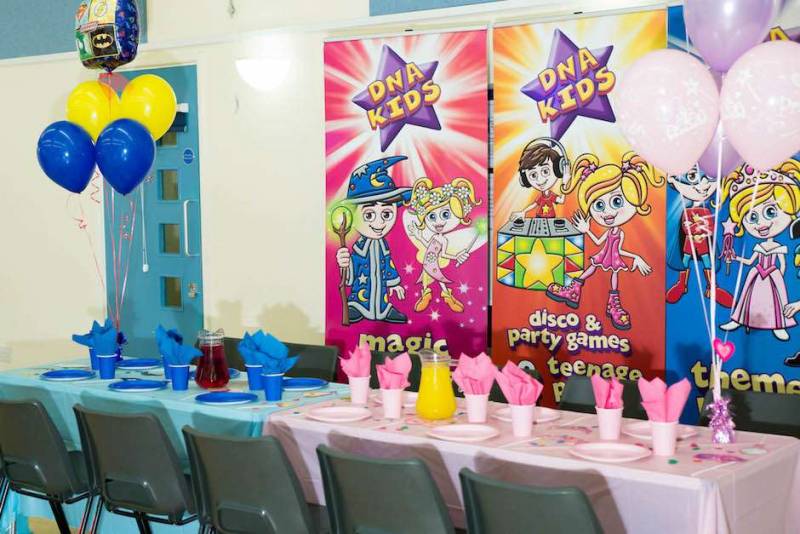 If you're throwing a party, event, or just having your children's friends around for the day, you're probably experiencing the same dilemma we all face – what food do you make?!
Kids are notoriously fussy eaters, and if you don't get it right, you could be set for a fair few tantrums and hungry youngsters.
So, to help you out, we've put together 3 new lunch ideas for parties that have enough variety and customisation that any child will love them!
Check them out and let's get cooking:
Fajita Table
We absolutely adore the idea of a fajita table at parties, and so will the party-goers.
They're super simple for you to prepare and can have as much variety available as you want. To help you prepare your table, here are some options you can lay out:
Wrap choices – white, wholemeal, seeded, Mediterranean
Sauces – spicy and non-spicy salsa, guacamole, sour cream, hummus, mayonnaise, ketchup (even if fajitas and ketchup sound weird, there's probably a little one who's going to love it!)
Fillings – Chicken, Beef, Sausages, Falafel
Salad and cheese
Essentially, you're creating a fajita table where kids can get as creative as they want with what a fajita actually is. One child might go for the traditional chicken and salsa route, whilst another comes out with sausage and ketchup – but as long as they're happy, who cares!
They'll also love putting their 'fajitas' together, so you get bonus points for a fun party.
Pita Pizzas
Whether you prepare them before or let the kids pick their toppings, pita pizzas are a definite favourite and bound to go down a treat.
They're simple to make and super tasty – everything you want! Just like the fajitas, you can have a lot of options available too, so the youngsters can pick the flavours they love.
All you need to do is top each pitta with tomato puree, cheese, and a whole bunch of different toppings, before popping them in the oven to cook.
Check out this recipe to see how it's done. Then, take a look at our topping ideas for inspiration:
Margherita – because there's always one little one who wants to keep things simple
Tuna and sweetcorn
Sausage, chicken, and peppers
Veggie – top with all the basic pizza vegetables; peppers, onions, tomatoes etc.
Extra cheesy – a selection of yummy, kid-friendly cheeses, such as mozzarella, cheddar, and Red Leicester
Different sauces – switch tomato puree for BBQ sauce, garlic and herb sauce, pesto, or whatever else you think sounds good.
Healthy Fast-food 'Takeaway'
There's no doubt that kids love fast-food, so why not create your own fast-food table? But, of course, this is much healthier! You can put oven-baked chips into cardboard 'fries' holders, and switch things up a bit with sweet potato chips too.
Make your own burgers, with beef, turkey, and veggie options, and a variety of salad that the kids can choose.
Don't forget the sauces, too. Everything from ketchup and mayonnaise to relish and mustard are a must have. Serve fruit juice instead of fizzy drinks for that extra kick of vitamins.
If you need help hosting a kid's party, why not get in touch with our team of party experts at DNA Kids?
These 3 new lunch ideas are just the start of all our great party plans!
×
Login to My DNA Kids
Please enter your booking reference and password below. You can find these on your booking confirmation email.
×
Forgotten Password
Please enter your email address below...
×
Forgotten Password
Thank you. We have emailed you details of how to reset your password if your email address matches one of our parties.
If you can't find the email, please check your spam folder.
×