23rd Dec 2019
5 Ideas for Kids Summer Parties
Whether it's your little one's birthday or you just want to celebrate the continuing warmer weather, check out our great ideas for a kids summer party!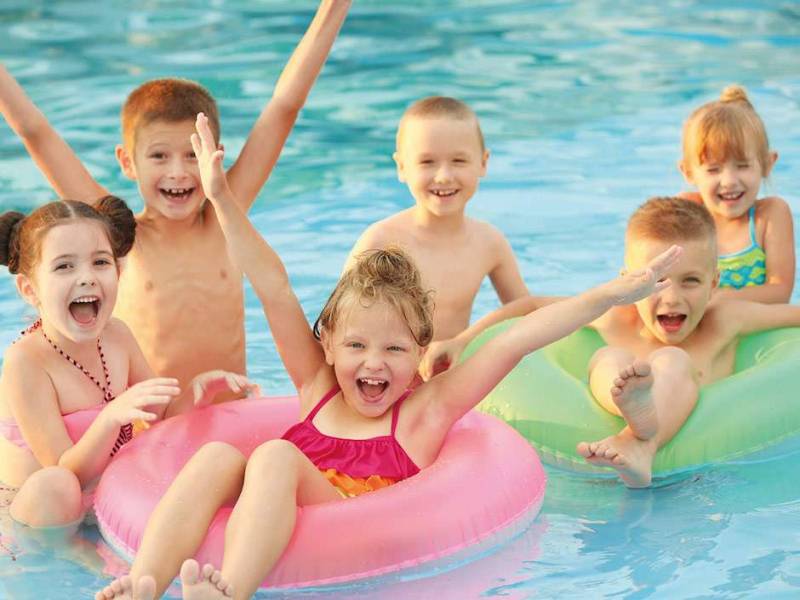 With warmer weather continuing longer throughout the year, you can still celebrate an amazing summer themed kids party, even after the school holidays have finished.  If you want to make your event one to remember, check out our post-summer holiday themes for birthday parties that are bound to make yours the occasion of the year.
1) Ice Lolly Party
There's no better way to cool down in the summer heat than with some fruity ice lollies, so why not theme your party around them? Sweet and super colourful, they make great treats and decorations! Focus on bold colours, creating ice lolly bunting and a centre-piece with all your ice lollies on display. You can even get the kids involved with making them; just buy some lolly moulds and plenty of juice and you're good to go!
2) Beach Ball Pool Party
Make a splash with an awesome beach ball pool party and make the most of the summer days. If you don't have a pool, you can get a bunch of kiddie pools or a bigger family sized one for older kids. Then, make sure you have a ton of beach balls around for the kids to play with, beach ball print parasols, and beach ball lollipops to stick out of cakes!
3) Outdoor Cinema
This is one that's perfect for sleepover parties on warm summer nights. You can invite everyone around in the afternoon for a party and BBQ, before setting up tents or a cosy area of blankets and cushions for an outdoor cinema as the sun goes down. If you don't have a projector, a laptop will do! Just make sure to set up a snack stand with popcorn and other tasty treats.
4) Surfs Up Party
For adventurous girls and boys, make your party super cool with a surf theme. You can make a big surfing cake with blue icing for the sea and fondant surfboards, as well as making surfboards out of card to decorate your party. Serve drinks in mini beach buckets and have banners with surf terms such as 'ride the waves' hanging around your venue. If you're outdoors and have a pool, you can even get some soft-top surfboards or foam bodyboards for kids to splash about with!
5) Tropical Themed Party
The tropical theme is all the rage right now, making getting props for this party super easy. From flamingo cups to pineapple table cloths, you'll find these kind of items everywhere! Make sure you have plenty of tropical treats too, from fresh pineapple and mango to fruity drinks. You can even make palm leaves from paper for bunting and decorate your venue with tropical flowers.
If you need help planning a summer party for your youngsters or just don't have time to do it yourself, our team at DNA Kids are always happy to help! We have plenty of themed parties for you to choose from, as well as staff to help you out on the day and party extras to make your event extra special.
×
Login to My DNA Kids
Please enter your booking reference and password below. You can find these on your booking confirmation email.
×
Forgotten Password
Please enter your email address below...
×
Forgotten Password
Thank you. We have emailed you details of how to reset your password if your email address matches one of our parties.
If you can't find the email, please check your spam folder.
×