7th Jun 2019
Adding Extra Sparkle to Your Kids Party!
Throwing your child a DNA Kids party? Take it to the next level with our party extras! From light shows to smoke machines, we can make your event great.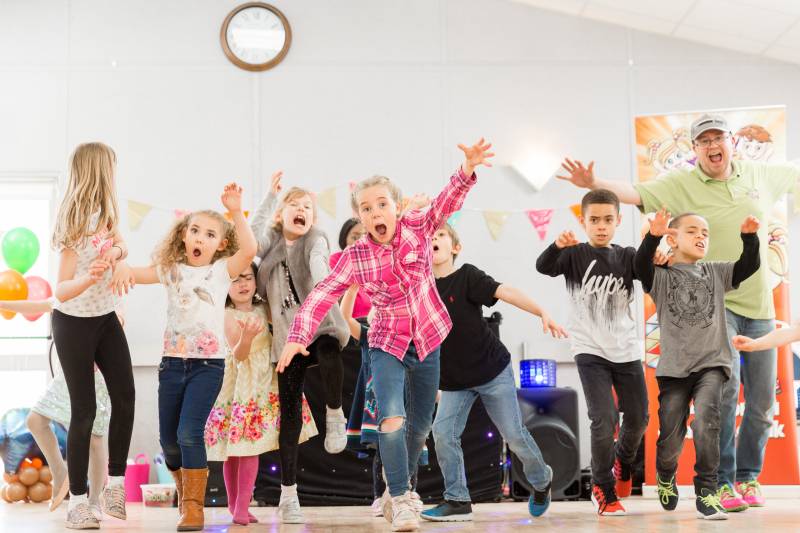 Throwing a party for your little one is a must as they grow up – you'll only get to do it for so many years before they start throwing their own, so make the most of it! From the excitement of handing out invitations to watching them have fun with their friends, the whole experience is wonderful.
At DNA Kids, we always throw great parties for youngsters and take the hassle out of your hands, so you can be sure everything will be perfect. We even offer the chance to upgrade yours by adding extra sparkle to your party with our extras. Check them out!
Bubble, Snow, or Smoke Machines
If you want to make your child's party stand out from the rest, why not add a bubble, snow, or smoke machine? They're super fun, and kids love them! Our staff will operate them too, making sure it's 100% safe, and you don't have to worry about keeping them going. Our snow machines are perfect for winter wonderland parties, while smoke and bubbles are great for adding to the dance floor!
Birthday Child Medal
If you want your little one to feel extra special on their big day, treat them to one of our birthday medals. We'll present your child with their medal at the big end-of-party finale – it makes a great surprise for your birthday girl or boy! At only £5 extra, it's a steal, too, and the smile it'll put on your child's face is priceless.
DJ Experience
Does your child love music? Why not give them the chance to be a DJ at their party! It's an excellent experience that your little one won't forget. They'll learn how to use the DJ decks and can pick 4 of their favourite songs to play, making sure that everyone's up and dancing. If they like to be loud, they can even talk to their friends over the microphone – just like a real DJ!
Glow Packs
Light up your DNA Kids party with our funky glow packs. You can choose from glow sticks, glowing glasses and bunny ears, neon face paint and more, giving your event the wow-factor you're looking for. When it's time to dance, dim the lights and pass them out for a crazy time, or add them to your party bags for a cool present.
Light-Shows
Anyone can throw a regular disco, so why not add something a little different to yours with one of our light shows? They're the ideal way to set your party apart from the rest and make sure it's an event to remember! We've got UV, laser, FX, and strobe lights all on offer to make your party go off with a bang.
There are tons of articles out there about taking the stress out of throwing your kids a party and making sure it's an event to remember, but you don't need any of them. All you need is DNA Kids. If you're interested in one of our themed parties for your little one or want to know more about our party extras, get in touch with us today!
×
Login to My DNA Kids
Please enter your booking reference and password below. You can find these on your booking confirmation email.
×
Forgotten Password
Please enter your email address below...
×
Forgotten Password
Thank you. We have emailed you details of how to reset your password if your email address matches one of our parties.
If you can't find the email, please check your spam folder.
×