18th Jun 2020
Don't Let The Pandemic Stop Your Children's Party Plans | Part 1 of 2
With party venues closed and government restrictions in place, in this two part blog we provide the perfect solutions to ensuring your child does not miss out of their special birthday celebrations.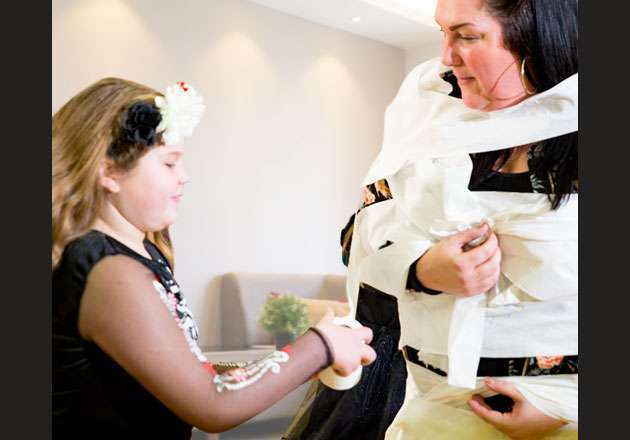 Have Fun And Stay Safe With DNA Kids Virtual Parties!
It has been heart-breaking to see so many children having to miss out on their special birthday celebrations in the early stages of the Coronavirus Crisis due to the government imposed lockdown.
At DNA Kids we have always loved to innovate and create awesome kids' parties that excite the imagination and brings smiles and happiness to thousands of children across the UK. When the lockdown was announced, we were already working on plans to help parents and their children to be able to continue partying through these challenging times.
Birth Of The Online Party
If you had said to us 6 months ago that children would soon be partying online, we would have no doubt given you a polite but quizzical look. We will admit, at first like many that may have not experienced the interactive and hilarious fun of a Virtual Party, we questioned whether they would work or even feel like a party. We needn't have worried and you shouldn't too.
The popularity of Virtual Parties has exploded, not just here in the UK but across the globe too. To fully understand Virtual Parties, you need to view them differently and to not compare them with traditional children's parties held in a party venue. Instead, learn to appreciate them for what they are, and they will soon make sense, especially in the current climate.
They feel different but oddly familiar and hip and of the moment but satisfyingly traditional. In short, they take the best bits children love about an action-packed and interactive kids party and bring it into the digital age. With everything else becoming digital and online, why not digital kids' parties?
Now we are not trying to champion a future where children's entertainers are replaced by Terminator style robots, no that wouldn't work. Think of the mess!
No, there is nothing quite like a talented, highly trained children's entertainer that takes the hassle out of kids' partying. They are worth their weight in gold, or so we are often told. But right here, right now, those highly talented DNA Kids entertainers are bringing the same joy to children across the world, virtually. And at this moment in time, that is priceless.
At DNA Kids we have 4 awesome and highly interactive Virtual Parties to choose from including our Virtual Music & Games Party, Virtual Magic Party, Virtual Science Party and Virtual Teddies Picnic Party.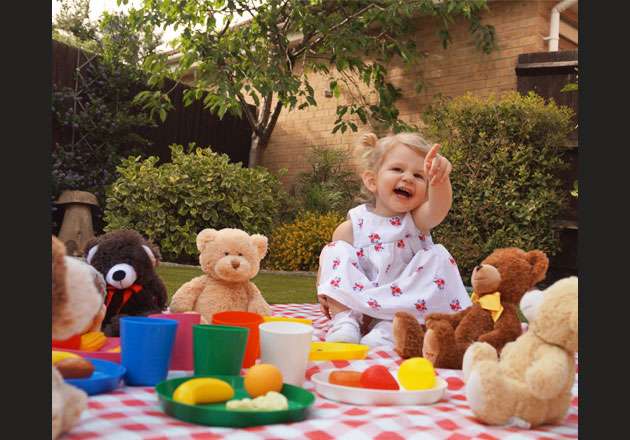 Why Virtual Parties Are So Versatile
We are so convinced that Virtual Parties have their place as a fun shared experience and one of the coolest ways to party right now, that we are planning to continue offering them long after the lockdown ends, and here's why…
They are cheaper than a regular party. There is no venue, party food and party bags to worry about and no need for an entertainer to spend hours loading-up their vehicle, travelling and setting-up to perform a party.
They are not just perfect for kids' birthdays. With their lower cost, Virtual Parties can also serve as an occasional treat for children to safely hangout with their friends and enjoy a fun experience!
They are a great way to bring children back together having moved away from friends. What better way to help your little one adjust to life in a new county or country and give them a happiness boost? Just allow them to settle in first!
They allow us to bring the excitement of a DNA Kids party to children that wouldn't otherwise be able to experience one due to geographical restrictions. We have been fortunate enough to be able to perform to children across the world with our Virtual Parties, from as far flung countries as Australia, Singapore and America, to a slightly nearer Ireland and Scotland to name but a few!
"We had a virtual Zoom birthday party for my daughter last week during lockdown, it was excellent, Crazy Chris was brilliant and engaged with all the children for an hour of fun games and dancing. It was well thought out and well delivered and kept the children fully involved. We received lots of feedback from parents of children who had attended saying how much their children had enjoyed it! Thank you for making my daughter's birthday extra special!!"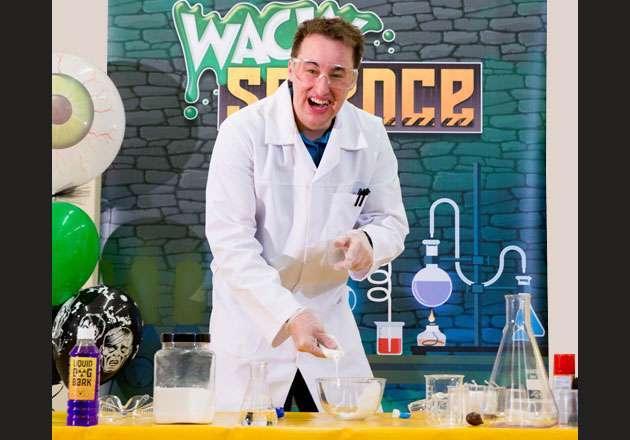 We hope we have demonstrated that there is much more to Virtual Parties than first meets the eye. At DNA Kids we offer 4 highly interactive virtual parties to capture the children's imagination and fully engross them. We promised they will not even notice that they may be partying miles apart!
With their easy one-click party set-up, through to being able to party safely online with up to 100 friends, isn't it time you considered partying virtually?
Don't let your child needlessly miss out on their special birthday celebrations. Call us on 01245 401 401 or book online today!
×
Login to My DNA Kids
Please enter your booking reference and password below. You can find these on your booking confirmation email.
×
Forgotten Password
Please enter your email address below...
×
Forgotten Password
Thank you. We have emailed you details of how to reset your password if your email address matches one of our parties.
If you can't find the email, please check your spam folder.
×