26th Jan 2018
Everyone can be a sporting hero with our All Star Sports Party
Office blogger Charlie explains why our All Star Sports Party is the choice of champs!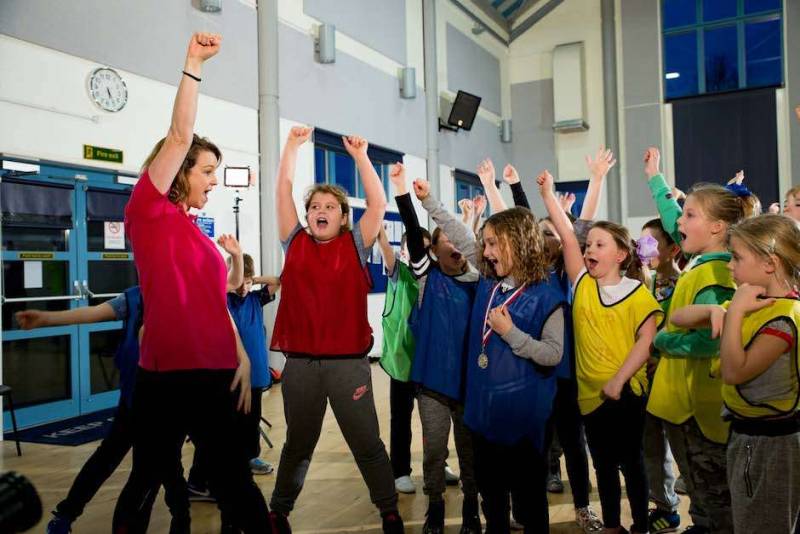 The days are getting longer, the sun is poking out once more and it finally looks like summer is finally round the corner. Great days out are hard to beat at this time of the year, and luckily we spent the winter setting up the perfect day out just for your little ones.
Our All Star Sports Party is absolutely perfect for your child's summer birthday party, and even if it isn't anyone's birthday it would be a sin to miss out on a fun, energetic sports party like ours.
If you are looking for a birthday event that will keep your child and his or her friends energetic, involved, excited and entertained, then you should look no further than a sports-themed birthday party.
For kids aged 5-11, the DNA Kids All Star Sports Party is the ultimate birthday treat. Led by a team Sports Coach, your party of kids will be able to choose six different sports activities from the following sports:
Football, Basketball, Kwik Cricket, Tug of War, Hockey, Obstacle Relay Race, Netball, Dodgeball, Rounders,  Penalty Shoot-out, Sprint Running Race, Discus, Standing Long Jump, Baton Relay Race, Javelin
After your party has decided their activities, the fun starts and the kids are divided into four teams: Red, Blue, Yellow and Green. From then on, the six activities begin and the lucky winning team can look forward to being crowned the DNA Kids All Star Sports Party Champions!
There's nothing like a good sense of competition, and the All Star Sports Party is absolutely great for getting your kids to challenge their friends in a friendly environment. There's no need for your kid to be a sports fanatic to enjoy the All Star Sports Party: by the time it's finished then they are bound to be thirsty for more! If you have a child that is already keen on sport, then a sports part really is a no brainer.
Of, course, with the All Star Sports Party, everyone walks away as a winner. There are no losers as far as we at DNA Kids are concerned, and so at the end of the day there will be a medal and prizes presentation before the All Star Party Champions are announced. After all, at the end of the day, winning is what makes a challenge worthwhile.
You won't need to worry much about the proceedings however. Much of the organisation is left to one of our very capable and lively DBS-checked sports coaches, who take every measure to ensure that everyone is always having a good time.
The coach will take every opportunity to make the birthday child's day an extra special one, and will make sure he or she will end up on the podium with a very special medal at the end of the prize giving session!
Your sports coach will lead the day, and will also supply everyone with the appropriate sports equipment and guidance! With our coaches there to lead the direction of the party, you can put up your feet and relax. Hey, we know it's difficult being a parent, so you deserve to sit back and relax on the sidelines.
Don't worry if you don't think it's going to be a sunny day either! While our All Star Sports Party works well on astro turf pitches and private outdoor areas, you can be rest assured that they work just as well in an indoor venue such as a sports hall, community centre, Church hall or village hall.
Wherever the venue, the fun is sure to follow suit, whatever the weather. No location is too far away for DNA Kids either; we cover right across the UK.
In the case of booking us, we have taken every measure to assure a hassle-free and easy experience, making sure our customers have peace of mind. We realise that organising a birthday party alone can be a little stressful, which is why we like our customers to leave all that stress and organisation to us as much as possible.
The All Star Sports Party comes with our DNA Kids stress-free party guarantee, which includes a written confirmation of your booking, and in case of any illness or unforeseen circumstances, a replacement kids sports coach. We realise how important it is to make sure that your birthday party runs smoothly, and we take every measure to assure everyone has a great day.
If you want your little ones to have a birthday party to remember then you can rest assured that we can deliver on the goods. The All Star Sports Party is great energetic fun that allows the kids to be winners whilst Mum and Dad can sit back and relax.
If you have a football crazy little one, be sure to check out our Soccer Superstar Football Party!
×
Login to My DNA Kids
Please enter your booking reference and password below. You can find these on your booking confirmation email.
×
Forgotten Password
Please enter your email address below...
×
Forgotten Password
Thank you. We have emailed you details of how to reset your password if your email address matches one of our parties.
If you can't find the email, please check your spam folder.
×