7th Feb 2018
Family days out and outdoor Summer activities for you and your kids
Office blogger Charlie provides ideas for fun, wallet-friendly family days out for kids of all ages.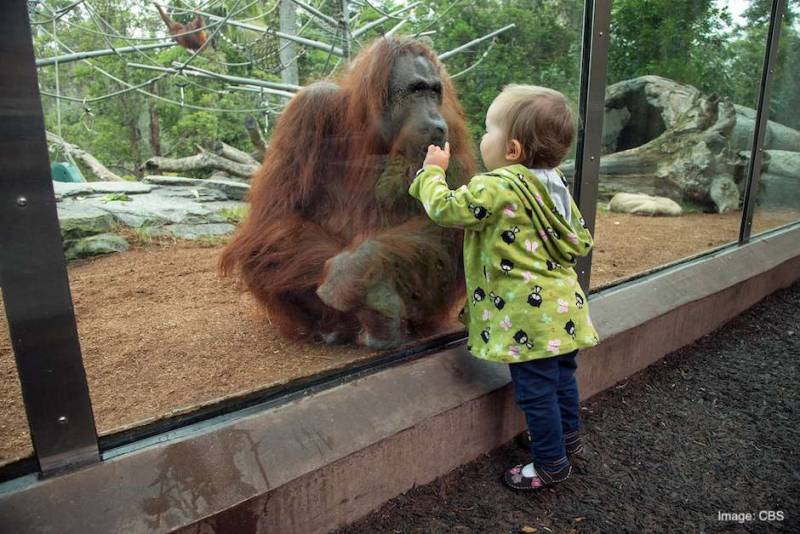 The Summer has finally arrived – cue long, lazy afternoons spent stuffing your face with ice cream and watching the kids try to stay awake on a long drive back from the seaside. There's simply nothing better than this time of year, especially for your little one.
You get to run around in the sunshine, stain your face with fruity ice lollies and it stays light outside for ages – everybody knows that mums and dads get a lot more casual with bedtimes during the Summer. You also get to visit the coolest places – there's theme parks, museums, aquariums and of course, the beach.
For a parent, the summertime is just as exciting. As any mum or dad who's ever taken a toddler to the zoo for the first time will surely know, there's nothing sweeter than that initial expression of amazed delight. It's lucky then that Great Britain is filled to the brim with thrilling and affordable outdoor activities for families of all ages and sizes.
You might have heard of Chester Zoo, Alton Towers and The Deep, but have you heard of Peppa Pig World, Barracuda Kids Camp or the Roald Dahl Museum? For kids with an interest in the natural world, you can't go wrong with a place like Butterfly World in Hertfordshire, or Ouseburn Farm in Newcastle.
The possibilities really are endless, especially if you're happy to start your summer day out with a bit of a road trip. As soon as the next beautiful day dawns, whip up some tasty sandwiches and healthy snacks, chuck them in the car with the kids, buckle up and get yourself down to Knowsley Safari Park, Diggerland, Go Ape or even the Steam Museum, in Swindon.
Here's our guide to the best family days out and outdoor summer activities for you and your kids this year. If you're lucky, you might even spot a discount offer or three.
One To Six Years
For young children and toddlers, Peppa Pig World at Paulton's Park, in Hampshire, is something of a dream come true. The charming TV show, featuring the adventurous pink pig and her family, has continued to go from strength to strength since its introduction in 2004 and you'd be hard pressed to find a five year old who hasn't heard of Peppa Pig these days.
At Peppa Pig World, kids can enjoy a whole host of (gentle) theme park rides, take in an animated show and even meet Peppa and her brother George in person. Plus, you can gain 2 for 1 entry with an official Peppa Pig World Short Break.
If you fancy something with a little more bite, there's always Diggerland. It's a completely unique theme park, designed around full size construction vehicles – they can be rode, operated and controlled with only the lightest of adult supervision.
It's all completely safe – before you conjure up any images of primary school kids crashing around the British countryside on JCB diggers, you should know that all of the machines have been specially designed for this purpose. It's a great day out for little boys and girls alike, especially if they're got a destructive streak.
If you collect Tesco Clubcard points, they can be exchanged for a Diggerland One Day Entry token.
Six To Twelve Years
As far as first time experiences go, it's hard to beat Chester Zoo. It's been a popular attraction ever since 1931, so it's not only a super exciting place to visit, it's somewhere that a lot of parents can remember visiting when they were little too.
With over 11,000 animals currently calling Chester Zoo home, we guarantee that you'll spend the whole day there and still leave wanting more. The cost of admission can be pricey during peak times, but children between the ages of three and fifteen are admitted at discounted cost. Plus, there's a special family ticket available for those with two children.
For those looking for a thrill, there's Pleasurewood Hills in Suffolk. It's a theme park, with a total of thirty rides – including water flumes and rollercoasters – but it is designed to be much more of a gentle introduction to this sort of environment than Thorpe Park or Alton Towers.
In fact, it's perfect for slightly older children who are looking to experience fast and thrilling theme park rides for the first time. The theme park rides aren't the only attraction either – Pleasurewood Hills has its own sea lions, parrots and exhilarating live action shows.
There are family tickets on offer for groups of all sizes, so get yourself down to this exciting, high energy attraction!
Twelve Years And Over
If you're the lucky owner of a bunch of pre-teens, don't despair when it comes to filling a glorious summer afternoon – just drive down to Alton Towers. It's an insanely popular attraction for a very good reason, so allow yourself to buy into the hype.
In fact, it's the one downside to Alton Park – as it's so popular, it usually gets very busy during the Summer months. There are, however, several different early bird and fast track tickets available for those who want to skip the queues. The Early Ride Time ticket gives visitors a chance to spend sixty minutes exploring the park a full hour before it opens to the general public.
For serious thrill seekers, the thirty six rides at Alton Park are bound to make for a day to remember.
There's nothing quite like the Roald Dahl Museum in Great Missenden, Buckinghamshire – for adults and kids alike. It's situated in the house where the great writer lived for thirty six years, right up until his death in 1990. As an attraction, it's more than suitable for children of all ages.
You might find, however, that slightly older kids enjoy a fuller experiences – especially if they've been familiar with Dahl's tales for a long time. The museum offers workshops, storytelling, interactive galleries and even a replica of Dahl's famous writing chair.
You can have a piece of Bruce Bogtrotter chocolate cake in Café Twit, take a walk along the village trail or follow the BFG footprints to the spot where the writer was finally laid to rest. Whatever the choice, you're bound to have a magical afternoon.
So there are a few ideas to keep you and the kids entertained this Summer. Of course there are many more attractions should these not take your fancy, and there's sure to be plenty of summer events in your local area too!
×
Login to My DNA Kids
Please enter your booking reference and password below. You can find these on your booking confirmation email.
×
Forgotten Password
Please enter your email address below...
×
Forgotten Password
Thank you. We have emailed you details of how to reset your password if your email address matches one of our parties.
If you can't find the email, please check your spam folder.
×