23rd Dec 2019
How to Bring Your Kids' Party in On Budget
Kids parties don't have to bankrupt you – especially if you follow DNA Kids' advice. From ditching the party bags and teaming up here's how to stick to your budget.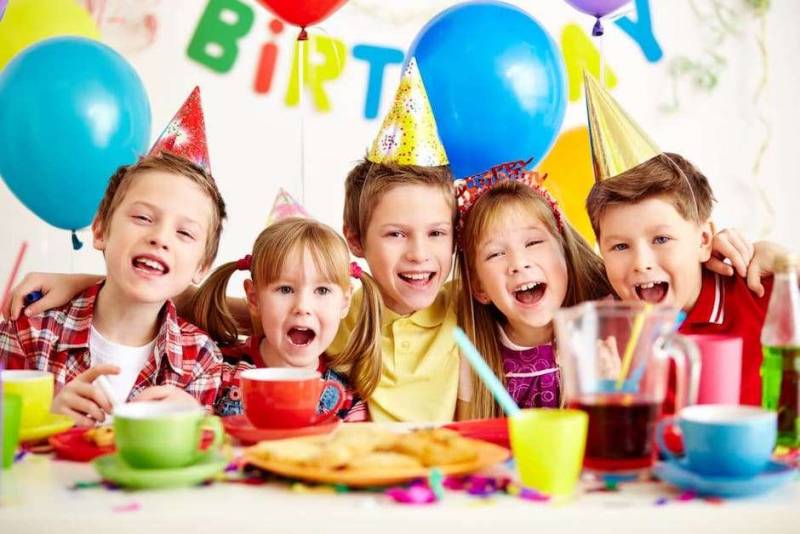 Apart from a handful of mums and dads, most parents don't relish the idea of party planning for their child's next birthday. All that organising is like having a second job, not to mention the costs involved and how they can spiral out of control. But clever party planners can make a few small tweaks to their plans to help keep costs down. DNA Kids have a few simple suggestions.
1 – Team Up
If your child is of school-age, then it's worth finding out who shares a birthday in the same month or week as your child. If it's someone your child gets along well with why not suggest the idea of hosting a joint party. You can split the costs involved, such as venue hire, food, entertainment, and the chances are that the majority of the people invited will be shared friends already. Plus, the bonus is you get to halve the organisation too!
2 – Focus On One Key Element 
Instead of getting wrapped up in all the finer details, pick out just one element that can tie your party together. This is where you should invest the majority of the budget and so should be something memorable. Few kids will remember those amazing sausage rolls you ordered from an upmarket deli – but will have fond memories for years to come of a great entertainer or spectacular party games. Think of the experience you can provide – this is what will create those special memories. Everything else can be done on a shoestring, and you'll still end up with a truly spectacular occasion that people always talk about in years to come.
3 – Ditch the Party Bags
This is a controversial one so bear with us. We know all kids love getting a party bag to take home – but how long do those little bits of plastic and packs of sweets actually last?
In most cases, it's barely the ride home. So, shave a bit off your costs by forgoing the party bags. That doesn't mean your guests can't take back a piece of the day though – you just need to think outside of the box. Why not combine an activity with the take-home. For younger kids you could set up a craft table, and they can take home their creation (make sure it's something with a perceived value such as a door hanger or crown). While older kids will love a turn to smash a piñata and then can share out the contents to take home or receive a medal after a football tournament. At DNA Kids, we include an additional option of providing every child with a prize to take home for one fixed all-in price so your costs won't escalate.
4 – Go Plastic
Paper plates, bowls and cups along with disposable trays for serving up food can add significantly to your budget, especially if your child wants a branded or themed option. Not to mention the impact it can have on the environment when you throw them all in the bin. So why not switch to plastic tableware which can be reused. It's worth asking your school or any local organisations if they hire out plastic party packs. If not, then see what you can borrow from friends and family. Then you can tie it all together with paper napkins that suit the theme you're going for. If you're planning on a party every year, or have several children, it could even be worth it long-term to invest in cheap plastic tableware that you can bring out for every party.
5 – Go All In
It may seem counterintuitive to not DIY your birthday party – however, selecting a party from DNA's Kids means you can control your costs without any of the hassles. We have a huge range of party themes from spooky Halloween and football parties through to wacky science and unicorn parties. All you need to do is to select your theme, book a venue and we'll do the rest – everything from smoke, bubble or snow machines and discos, through to themed entertainment, party games, prizes, invites, certificates and much more. We also regularly run special offers on our website so if you know you have a birthday coming up keep checking our website and you could save more money.
Speak to DNA Kids today to find out how we can add some pizzazz to your party with our cost-effective solutions.
×
Login to My DNA Kids
Please enter your booking reference and password below. You can find these on your booking confirmation email.
×
Forgotten Password
Please enter your email address below...
×
Forgotten Password
Thank you. We have emailed you details of how to reset your password if your email address matches one of our parties.
If you can't find the email, please check your spam folder.
×