20th Jan 2018
Catering for vegetarian children at your kids party
Office blogger Charlie provides some useful tips on vegetarian catering.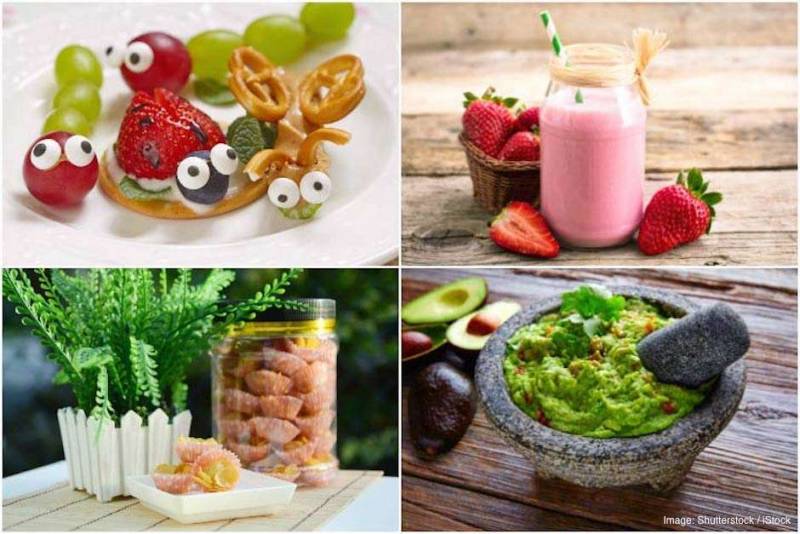 Being able to cater for vegetarian children at a kids party can be a challenge, whereby you can have to deal with everything from making sure that you have the right kind of vegetarian food, through to being creative with what you are serving.
Here at DNA Kids we understand the work that has to go into making a specialist party that's going to tick various boxes, while still being enjoyable for everyone. To this end, we've rounded up some tips and ideas for tackling a common issue for parents organising parties – how do you cater for vegetarian partygoers in a fun and non-stressful way?
Understanding Different Kinds of Diets
It's first important to note that there are many different types of vegetarian diets, which should be checked with parents before you go ahead and buy food. Some of the most common vegetarian diet options include being a pescatarian, which allows fish but not meat.
Other options include being a semi-vegetarian, or 'flexitarian' – someone who has this diet will occasionally eat meat. A normal vegetarian diet, then, involves not eating any meat and some products derived from cow's milk and cheese, with further approaches including all-vegan and macrobiotic diets.
Getting the Basics Right
While catering for vegetarian children at a party does throw up some challenges, it shouldn't take too much work to know what food you need to pick up. Depending on the ages of children attending the party, most party food is vegetarian suitable – this can include everything from crisps to most types of chocolate, as well as dips and cheese if someone isn't a strict vegetarian.
Having a vegetarian option at parties can be as simple as having a few different sets of sandwiches, or ensuring that you have vegetarian substitutes for food like sausage rolls and burgers. Some family friend types of vegetarian food that you can focus on can include simple snacks that involve dips – broccoli and carrot sticks can be a good idea here, as can red and green peppers, hummus and other tasty snacks.
Crisps, and more elaborate servings such as roasted squash rings, can also be good ideas, while coleslaw can be added as a dip to go with light snacks such as tortillas. When putting together vegetarian and meat options, you should be able to easily separate out a few substitutes – this might include tofu, healthy salads that can be eaten by everyone, and larger warm dishes like vegetarian chili.
There are also a lot of different approaches that you can take to vegetarian pizza, with toppings such as cheese and tomato providing an easy way around meat. Other topping or cooking ideas for pizzas can include French bread pizzas, as well as pizza bagels. It's typically easy to find a wide range of vegetarian party food and snacks at supermarkets – there's often a vegetarian frozen aisle for items like pizzas, vegetarian sausage rolls and other snacks that can be quickly prepared in the oven.
You can also find food such as mini quiches and pizza breads in the same sections; always check labels though, to ensure that you're getting the right items, and make sure that you clearly label plates and parts of the table that are suitable for vegetarians. If there are very small children at the party, you might want to put together their plate, or show their parents what food is available.
Looking for Recipes
If you want to put together hot dishes, you can find a wide range of different vegetarian recipes that are suitable for children online. Some of the more common healthy recipes that you can look into can include baked potatoes, carrot fries, pasta bakes, stuffed tomatoes, and more elaborate dishes like kale pesto. These items can be cooked the same day as a party, and can also be served as a useful option for any vegetarian adults at a party.
Sweets and Snacks
In most cases, sweets won't be an issue for children unless they're vegan and snacks have been made using egg or other animal byproducts. Gelatine can be a problem for many sweets, although you should check with parents to see whether their child will eat them or not. To make sure that you're covering your bases, you can look into vegan-friendly sweets, which can include soy and gluten options, as well as egg-free chocolate, granola, protein energy bars, and gelatin free sweets.
Fun Arranging Ideas
You can make more of an impression at a kids party by experimenting with different arrangements for vegetarian food. Depending on your skills in the kitchen, some fun ideas can include making watermelon hedgehogs, and putting together sandwiches that look like Batman. These and other creative ideas can typically be found at different food blogs. You can, however, just focus on working food into a theme using special plates and cakes decorated with favourite characters.
The Cake
Unless children are vegan, the cake for a kids party shouldn't be a problem. You should check, though, that a vegetarian diet doesn't have an issues with being dairy or egg free. It's straightforward to make and find these cakes – alternatives to chocolate can include cheesecakes without dairy, as well as lemon cakes and chocolate cakes that use alternative ingredients such as tofu instead of eggs.
Party Bags
The rules for vegetarian cakes also apply to party bags – make sure that you check to see whether sweets contain gelatin, which is especially a problem with jelly sweets and marshmallow. You can find examples of vegetarian and vegan friendly sweets online, and can look into picking up alternatives to sweets such as mini games and other items.
Catering for a vegetarian kids party doesn't have to necessarily be difficult, then, but it can take some forward planning and attention. At DNA Kids we're always looking for ways to work with parents to improve the quality of our kids parties, and recognise that attention to detail in all areas of planning can really pay off on the day. Going the extra mile with a vegetarian-friendly kids party can consequently ensure that no-one feels left out when it comes to party food.
Look out for the next post in the series, catering for vegan children at your kids party, full of great tips and ideas to ensure no child is left out!
×
Login to My DNA Kids
Please enter your booking reference and password below. You can find these on your booking confirmation email.
×
Forgotten Password
Please enter your email address below...
×
Forgotten Password
Thank you. We have emailed you details of how to reset your password if your email address matches one of our parties.
If you can't find the email, please check your spam folder.
×