6th Aug 2019
How to Host a Sensory Party
Sensory parties are great for youngsters - especially those with special needs. Make sure yours goes down a treat with our ultimate sensory party guide.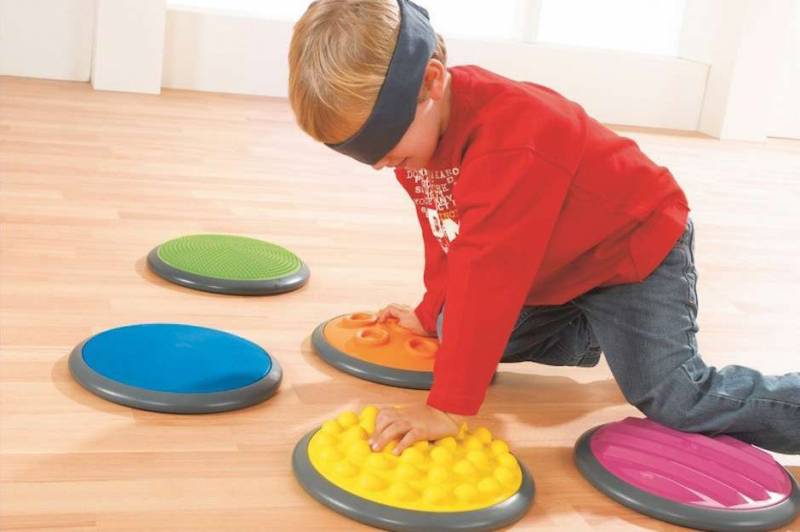 Sensory play is vital for early development, particularly for little ones with special needs. The senses are an important part of navigating life, so encouraging your child to use theirs will have tons of benefits as they grow. But, a lot of sensory activities are usually solo and, to be honest, not the most exciting. So why not add a little excitement to learning by learning how to host a sensory party?
What is Sensory Play?
If an activity stimulates one of the senses, it comes under the umbrella of 'sensory play' – and if it stimulates more than one, it's known as 'multi-sensory play'. Including sensory play in your little one's life is important to help them develop creatively, cognitively, physically, and linguistically. It's also great for kids with special needs, such as blindness or deafness, as it can help to improve their other senses and teach them how to navigate the world in a way that works for them.
Games for a Sensory Party
Hosting a sensory party is a great way to help your youngster enjoy more sensory play activities in a social environment. For kids who might struggle with interacting with others, it's a great way to gently help them too! To get you started, here are a few sensory game ideas you can use:
Giant Sensory Bin – Use a kiddie pool to make a next-level sensory bin. Just pick a theme for your objects and add a base, which could be anything from corn kernels to spaghetti, and let the kids jump on in!
Music Wall – Hang a whole bunch of pots, pans, trays and other noisy items to a wall and let the kids get banging. Just be wary – it's going to be pretty noisy.
Match the Shapes – Find a lot of objects, such as DIY tools (bolts, washes, swatches of carpet, and more) and set them all out randomly on a table. Then, get kids to match the objects whilst wearing blindfolds.
Slime – Slime is a big hit with kids at the moment, and it's great for sensory play. Make your own before adding different textures to it, like sand, glitter, and marbles.
Rainbow Foods – Dye different foods, such as pasta, rice, and noodles, cooked or uncooked, into all the colours of the rainbow for a pretty area that's very tactile.
The best way to make sure your sensory party is a success is to be prepared. Make sure you have all the sensory games sorted, plenty of tasty treats, and lots of kid-friendly tunes! While we don't currently provide sensory parties, if you do need any help planning your party, why not get DNA Kids on board? We're experts in children's party planning and are always happy to help!
×
Login to My DNA Kids
Please enter your booking reference and password below. You can find these on your booking confirmation email.
×
Forgotten Password
Please enter your email address below...
×
Forgotten Password
Thank you. We have emailed you details of how to reset your password if your email address matches one of our parties.
If you can't find the email, please check your spam folder.
×