6th Aug 2018
How to Keep Kids Cool at Summer Parties!
DNA Kids' key tips on keeping hydrated during summer parties!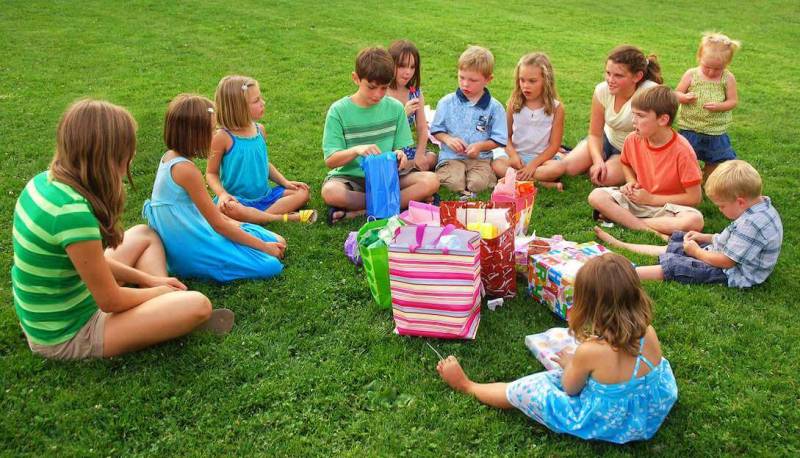 Often, we complain about 'British summers' being cold, wet and rainy – but not this year! 2018 seems to be providing an endless summer which is a fantastic opportunity to get the kids outside and enjoying the weather.
Yes, summer is all fun and games, but let's face it: there are key safety measures that should be considered throughout the hottest months of the year. This especially applies to kids' parties in the summer, as it can be quite difficult to keep tabs on everyone.
Children can get dehydrated quite quickly if they're running around a lot, and if you couple this with heat then they can get quite poorly indeed. Below are a few tips to help you keep kids safe during the summer whilst still enjoying themselves.
Food and Drinks
Refreshments are a very important part of summer parties as children can easily dehydrate when running and playing around. Ideally, you'd remind them to drink at least one glass of water after each physical activity (it doesn't really matter if they are playing in or outside, you can never drink too much water). However, getting children to drink water is not the easiest task on the best of days – let alone when they're preoccupied with a party.
This is where you have to get creative. Serve different colored drinks, drinks in test tubes at a science party, drinks in fairy teacups at a princess party, drinks with magical names – anything that you think will coax little ones into re-hydrating without it seeming boring.
Frozen treats were definitely made for summer months – such as ice lollies – and so are fruits and vegetables. Watermelon is the ideal summer fruit for kids as it is mainly made of water, nutrients, and contributes a lot to the body's hydration levels.
This makes it a super way to get water into them without them realising! You can even cut fruits in funny shapes or stick them onto kebabs to make them more appealing.
Activities
Depending on the kids' age ranges, there are a bunch of summer activities to choose from. During hot days it is important to offer a healthy balance of fast-paced and sitting down games so that you can make sure everyone's feeling good and ready for the next activity.
Outdoor children's parties can include paddling pools (with adult supervision), water balloons, and sprinklers – activities can be built around all of these things to help keep kids cool and comfortable.
Indoor parties aren't able to utilise water in this way, but for smaller children you could use water and sand tables indoors or get older children to build their own magical underwater world in a small aquarium or tank – with the best and most creative underwater world winning a prize!
If you are throwing an outdoor party, the importance of sun shades cannot be underestimated. Set up large umbrellas, preferably over tables and chairs – this will be the place where kids have a break from playtime, and where adults can get some snacks.
If you are bringing your guests inside, set up enough fans to make the air circulate or turn the A/C on (or open the windows and enjoy the summer breeze). Now, to make sure everyone gets a well-deserved break from running around, why not trying out puzzles and board games?
Get the kids sitting in a circle and tell them to pick from one of the options – will they pick the newest batman puzzle or the classic monopoly? Think in advance which activities you will want to offer throughout the event, and maybe have your guests contributing will their own ideas and original games.
×
Login to My DNA Kids
Please enter your booking reference and password below. You can find these on your booking confirmation email.
×
Forgotten Password
Please enter your email address below...
×
Forgotten Password
Thank you. We have emailed you details of how to reset your password if your email address matches one of our parties.
If you can't find the email, please check your spam folder.
×