7th Jan 2019
How to Keep the Kids Entertained Throughout January!
Take a look at DNA Kids' tips and ideas on on how to keep your kids busy over January!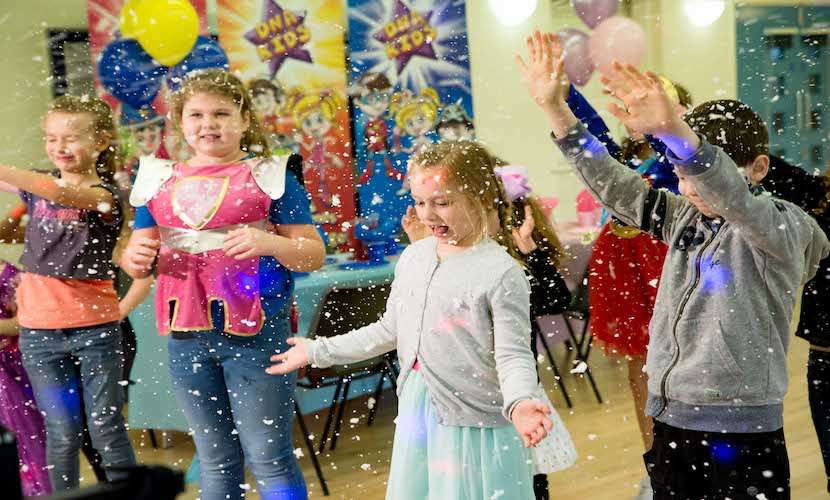 Christmas is over, the winter blues start to kick in – and you've still got to entertain a house full of kids whilst they're off from school. What is a parent to do?! If this is the dilemma you're facing, you're in just the right place.
Our team at DNA Kids have come up with a few ways you can keep your kids happy and busy over month of January. Stop them from becoming bored with these easy ideas!
Make a Calendar
Kick off the new year by making a calendar with your kids. It's super simple to do and will help little ones get to grips with months and dates, too! You can print out monthly spreads from online templates, and then get your kids to draw a different image for each month, before combining all the pages with crocodile clips.
Go Ice Skating
Who says all the fun of Christmas activities has to be over just because it's January? We certainly don't! All the ice skating rinks will still be open, so find one near you and take the kids along for a fun day out. It'll stop them being sad that Christmas is over and keep the magic in the air for just a little longer.
Indoor Trampolining
The latest craze that's taken off over the past year or so is indoor trampolining. Centres have cropped up all over the UK, and it's the perfect way to spend a rainy January afternoon. Take your kids and let them run wild, jumping all over the place and using up their energy, before heading home for a quiet movie night with hot chocolate.
Get Cycling 
If you and your kids haven't got bikes yet, definitely think about it! You can find them on second hand sites, at boot fairs, or even from friends with older children who have outgrown their own. They don't always have to be expensive. Once you have them, you've got a free activity that's super healthy and fun! Wrap you kids up warm and take them out, getting them out of the house and giving them a chance to move about.
Get Baking 
There's nothing better to do when it's miserable and cold outside than to fill your home with the smell of cookies and cakes, so get baking! It's a great skill to teach your kids, and a fun activity you can all enjoy. Not to mention that you can eat whatever treats you make at the end!
Throw a January Party
Over the holidays, it can be hard when you're your child's only company, so get all their friends together and throw a party. They'll enjoy the chance to see their friends and play with kids their age, and you can have some time out with the other parents. It's a win-win!
At DNA Kids, we throw fun-filled kids parties, taking care of everything so you don't have to. Check out our different themes or get in touch with us with any questions you have.
×
Login to My DNA Kids
Please enter your booking reference and password below. You can find these on your booking confirmation email.
×
Forgotten Password
Please enter your email address below...
×
Forgotten Password
Thank you. We have emailed you details of how to reset your password if your email address matches one of our parties.
If you can't find the email, please check your spam folder.
×