20th Feb 2019
How to Make Sure a Fussy Eater Doesn't go Hungry at a Party!
When you're organising a party for a group of children, there's bound to be fussy eaters! With plenty of experience, we're happy to share how to cater for fussy eaters.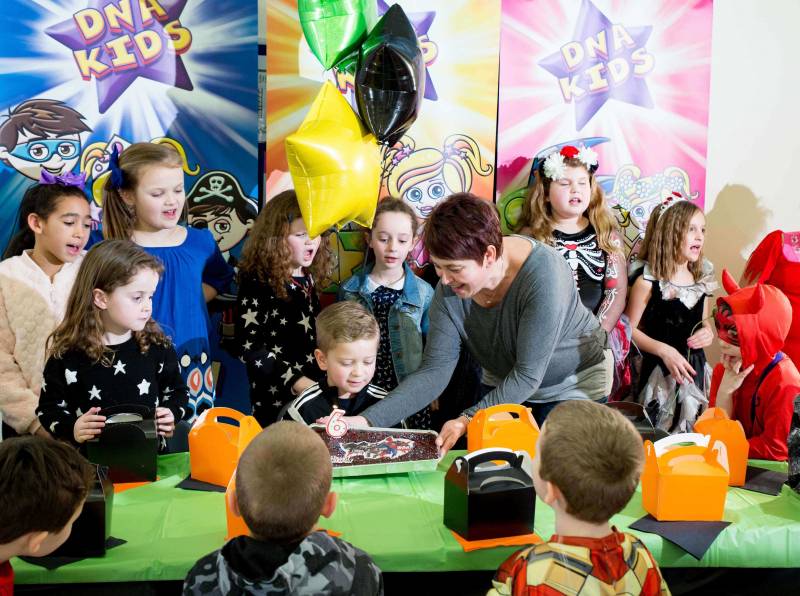 It's no secret that little children can be pretty fussy when it comes to food. From refusing to eat their vegetables to only wanting sandwiches that are made on white bread and cut into crust-less triangles, little ones can have some challenging eating habits.
This can be a big problem for parents, especially when it comes to throwing a party for kids. You're bound to have at least a few fussy eaters in the group, so how do you keep everyone happy?
Choose a Buffet
It's much easier to keep fussy eaters happy with a buffet than with a set meal, so always stick to this if you want to be on the safe side. Little ones often find it easier picking and choosing what they want to eat rather than having a meal placed before them, and you won't have the pressure of finding one meal that everyone likes. It's so much simpler – trust us!
Keep it Simple
The next key to catering for fussy eaters is to keep things simple. You don't need to start crafting extravagant, exotic dishes – kids often like what they know, and change can ignite some fussy-eater tantrums. Stick to traditional party classics and avoid going too out there with your flavour choices.
Ask the Parents
If there's only a small group of children and you know the parents, it's sometimes easier to ask! Just send out a group message asking what the kids like to eat and use their responses to put together a party buffet with options for everyone.
If it's a larger group, you can always add a section to your RSVP card that lets the parents of fussy eaters note down anything their child will eat, along with any allergies, intolerances, or more unique diets any of the guests may have.
DIY Food
If you can get little ones involved in making their food, they're going to be far more likely to eat it – even if they are fussy! Create a DIY food station at your party, where kids could add the toppings to their pizza slices, decorate their cupcakes, or create their sandwich from a selection of fillings.
If you want things to get really messy and fun, chocolate fountains are always a great idea, too! Let the children dip their fruit into the chocolate, and they won't even know they're getting a portion of their 5-a-day.
Plenty of Variety
Keep everyone happy with plenty of variety. Provide different sandwich fillings, a range of biscuits, and plenty of different types of fruit and veg. This'll make it easier for fussy eaters to find something they want, and you'll have a great birthday buffet!
If throwing a kid's party is becoming a little too much for you to handle, we get it. Little ones can be difficult and trying to host an event that keeps everyone happy can seem impossible! If you need some help, why not get in touch with DNA Kids today? Our party planners can help you organise the best-themed party your kid has ever seen, and you'll go down in parent history.
×
Login to My DNA Kids
Please enter your booking reference and password below. You can find these on your booking confirmation email.
×
Forgotten Password
Please enter your email address below...
×
Forgotten Password
Thank you. We have emailed you details of how to reset your password if your email address matches one of our parties.
If you can't find the email, please check your spam folder.
×