6th Aug 2019
How to Throw a Moving-Up Party
Have you got a child about to start secondary school? Celebrate the occasion by throwing a party and make the most of their childhood - they grow up fast!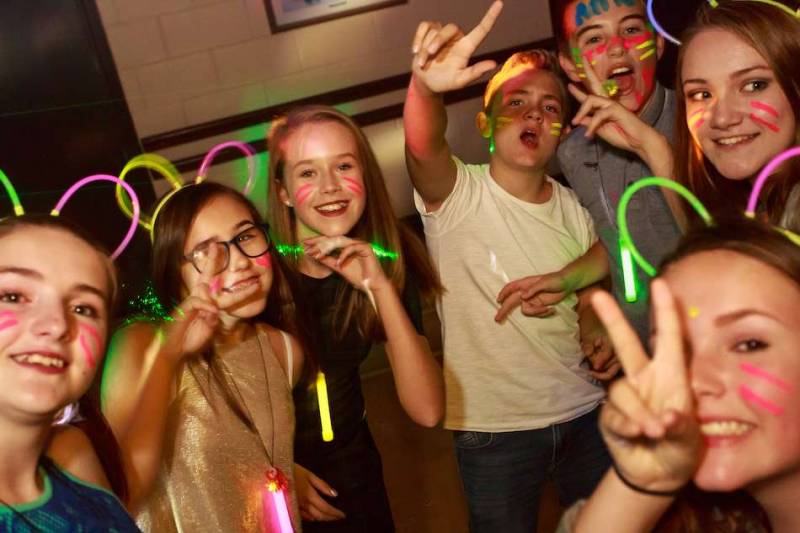 It's that time of year again; September's just around the corner and, while it may still be the summer holidays, school will be starting again before you know it. For some kids who have the start of secondary school looming, this is a pretty big time in their life. So, why not celebrate the occasion and make sure you make the most of their childhood days – there's only one way to do that – moving up parties!
Why Throw a Moving Up Party?
When your child goes to secondary school, there are a whole lot of emotions floating around. Excitement, fear sadness, and that's just naming a few! It's a significant milestone for both you and your youngster.
As parents, throwing a moving up party is a great way to treasure those last days of childhood before your little one takes their next big step in the world. Secondary school can make kids grow up very quickly – soon, they'll be independent young teens who won't even let you throw them a party! So make the most of it while you can.
For kids, they might have a few worries about moving to a new school or even back-to-school anxiety. From making friends to getting lost around the building, most children will have some fears. Throwing them a party is a way to help those feelings of anxiety by showing them this is an exciting time in their life. It is something to celebrate; they don't need to be scared. It's a great way to bring all their friends together too, especially as they might be going their separate ways very soon.
Tips for Throwing Your Own Moving Up Party
If you want to put on a tremendous pre-secondary school bash, follow our tips:
Set the date early – Avoid kids missing out by sending invites as soon as possible. Summer holidays can be busy times, so it's essential to give plenty of warning.
Get the kids involved – Want to throw a party that your youngster will love? Get them involved in the planning! From the music to the food, their input is invaluable.
Wide variety of food – Kids can be fussy, even if they are getting older. Make sure you have plenty of food choices to keep everyone happy.
Throw a graduation – Make this a special party by having a graduation ceremony! Create certificates and have the kids come up one by one to collect theirs. Add in little sweets and treats as presents for completing primary school!
If you want to make your party extra special, why not call in the experts? At DNA Kids, we throw epic kids parties that are sure to go down a treat! It's a big moment in their lives, so make the event one to remember. To learn more or start arranging yours, get in touch with our team today!
×
Login to My DNA Kids
Please enter your booking reference and password below. You can find these on your booking confirmation email.
×
Forgotten Password
Please enter your email address below...
×
Forgotten Password
Thank you. We have emailed you details of how to reset your password if your email address matches one of our parties.
If you can't find the email, please check your spam folder.
×