19th Jan 2018
Ideas for a Brrr-illiant Winter Wonderland Party!
Office blogger Charlie provides some creative ideas for a truly magical Winter Wonderland Party.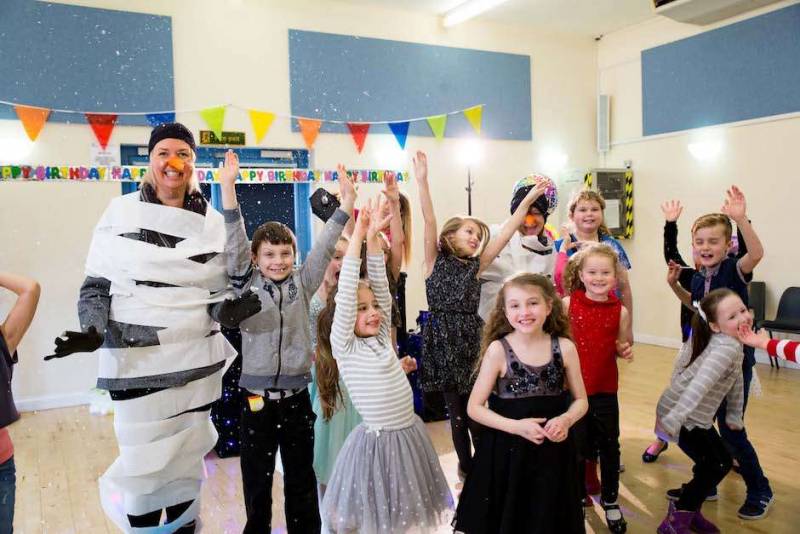 There is snow much you can do to make your
Winter Wonderland Party
the most talked about event of the season. So, where to start? Decorations? Food? Party Bags? With so much to think about it would be brilliant if someone were to write some helpful guides wouldn't it? Oh, that's my job… oops! Right, let's start with Decorations.
Scene Setters
Scene Setters are an easy and quick way to turn a blank wall into something colorful and magical. You can get huge Scene Setters that will cover the whole wall or you can get smaller Scene Setters of wintry objects to place around the room if there is already stuff on the walls.
Balloons
Balloons are delightful little things aren't they? They can really help decorate a room as people's eyes are naturally drawn to them. However, don't think about just going for the normal round balloons, why not spice things up, at this time of year you can get many different styles from snowmen to reindeer. You could even get a Christmas Tree made out of Balloons.
Hanging Decorations
From Hanging Icicles to Vibrant Paper Chains hanging decorations are the perfect way to make doors and ceilings come to life. By hanging some frost white snowflakes to a doorframe your guests are going to start their fantastically fun journey before they even enter the room. You can also hang snowmen or penguins from the celling to go the extra mile.
Tableware
Now, not many people see tableware as a decoration but this is where all of your guests are going to come in contact with your eye-catching décor. Making the table look as exciting and joyful as possible is key to setting the room off. You can use some of the other tips to help like adding balloons as table centerpieces, but lets try to be creative.
First of all choose a colour theme, now with it being a Winter Wonderland Party the best colours will be your reds, greens, golds and blues. Start by putting some colorful tablecloths on the tables, this will help with tidying up as everything can be collected at once.
Give each guest a plate, cup and serviette, and of course this need to fit your colour theme. Now I know your not going to have time to turn your serviettes into a wobbly snowman but instead of just putting them on the plate, stuff them into the cup to add that extra sparkle.
When it comes to the food bring them out on big platters, this saves you time as the guests can help themselves, just make sure the platters are all coloured to the theme you have chosen. It's small details like this that will give your party an edge over others.
Photo Props
Now this may seem a bit of a weird one, but tis the season for trying new things. Imagine all of a sudden the reindeer or snowman that has been sitting in the corner the whole time is actually a photo opportunity.
Before your guests leave give them the chance to have a photo taken with a fun Winter or Christmas themed prop and they won't forget your party in a hurry. Not only because how the place looked but also because they have a photo to remember it by. This truly is going the extra mile and is a spectacle that will get people talking!
So there you have it, my top 5 tips for making your venue look wonderful and wintry for your 'Winter Wonderland Party'. Just remember to go all out this winter and don't be a Grinch! Oh, and don't forget to let us know how it goes, we would love you to share them on our Facebook page.
Good luck!
×
Login to My DNA Kids
Please enter your booking reference and password below. You can find these on your booking confirmation email.
×
Forgotten Password
Please enter your email address below...
×
Forgotten Password
Thank you. We have emailed you details of how to reset your password if your email address matches one of our parties.
If you can't find the email, please check your spam folder.
×