10th Jul 2018
Keeping the Kids Entertained Over Summer!
Tips & tricks to keep you and your kids busy through the summer holidays!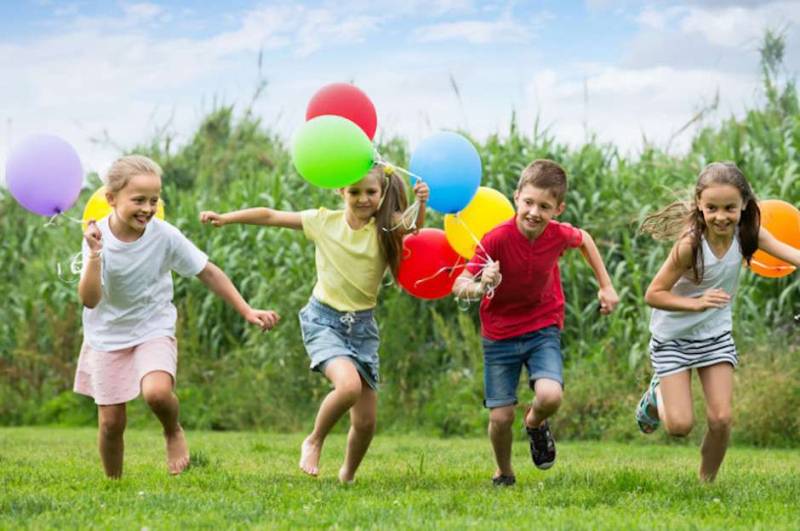 Here's a confession: everyone runs out of ideas on how to entertain kids during school holidays. The summer holiday is an especially difficult one because you've got to think of things that will keep your children entertained for six whole weeks – longer for some people.
We have come up with some simple suggestions that will keep your children amused without the typical stress ingredient (and we made sure these were budget-friendly too!)
Remember that it is perfectly fine if you don't find the time to organise every moment of the summer holidays – supporting your kids to assert their independence and develop their own creativity is part of letting them grow up. Here's the rundown of our three best tips on how to have an amazing time during summer.
Organise a treasure hunt
Summer is not time for sitting indoors playing computer games or texting – getting the kids outside running around and having fun the old fashioned way will create far more happy memories for them that sitting in their bedrooms on iPads! A great way to get them outside is to organise a treasure hunt.
This could be in your back garden if you've got the space, or in a local park. Give your little treasure hunters a clue when they start – this should lead them to another clue and so on and so on until they reach the treasure! This is a fun activity for everyone, and gets your kids active and using their brains.
Upgrade your family's routine
It's up to you if you feel like getting sporty or crafty, but why not trying out new activities? You can encourage your kids to learn how to play new instruments, learn the basics of a foreign language or teach them how to cook simple recipes.
Another option would be to improve your family's crafty skills and start creating summer-related masks, greetings cards, house decor, and much more. You can recycle pretty much anything and turn it into something unique and eye-catching, if you have got the right tools and original ideas.
Origami paper, old canvas and colourful paints is just the beginning of what you might want to focus on. You can search through Pinterest for inspiration.
Explore what's happening outside
Getting involved in your community's events is also a great idea to keep your kids busy, as they are often free and ideal for the whole family – no more excuses to stay at home! Read through your local council's website for volunteering opportunities or day trips to monuments, museums, public pools, camping trips, theme parks or the zoo, for example.
Some councils also provide for arts-related programs, such as drawing and DIY sessions, handmade jewelry lessons or even special art exhibitions for children.
In the case that some of these suggestions end up not being free, remember to check prices in advance and book your tickets online. There are often good discounts when purchases are made before holidays, and you could even get better packages and travel options if you take the time to search online!
×
Login to My DNA Kids
Please enter your booking reference and password below. You can find these on your booking confirmation email.
×
Forgotten Password
Please enter your email address below...
×
Forgotten Password
Thank you. We have emailed you details of how to reset your password if your email address matches one of our parties.
If you can't find the email, please check your spam folder.
×