14th Dec 2018
Making Christmas Special Without Blowing the Budget!
Take a look at our festive tips on making your child's Christmas truly magical!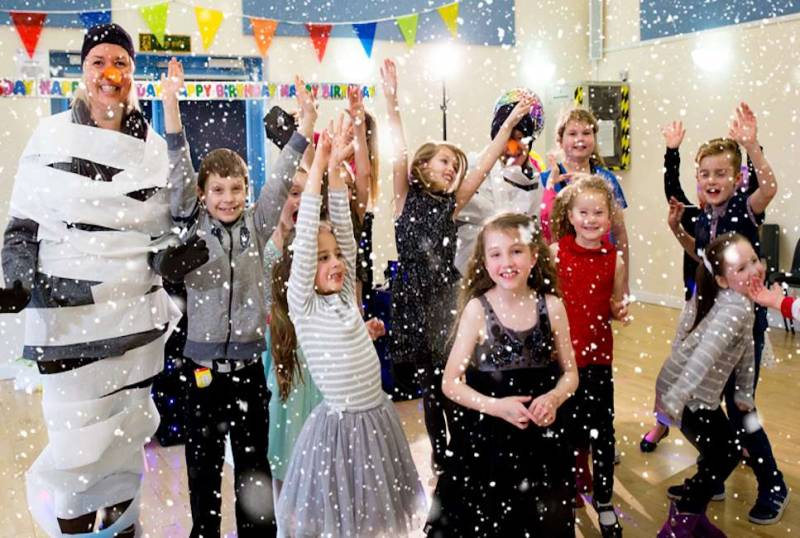 There's no doubt that Christmas is an expensive time of year – especially when you have little ones! From the presents and food to the decorations and trips out, it all adds up very quickly, leaving a lot of families strapped for cash around this time of year. But, there are ways you can have a magical Christmas without forking out a fortune. Here are some ways to save, courtesy of our team at DNA Kids.
Shop Sooner Rather than Later
Buying Christmas presents is probably the biggest cost of Christmas, but also a great place to cut back on spending. All you have to do is shop in the sales before the festive season starts – easy! Throughout the year, keep an eye out for large discounts in shops and start collecting a stack of half-price gifts.
It's a good idea to keep a list of what you've bought and a budget to prevent you from overspending.
Make Christmas Treats from Scratch
Food is another big cost throughout the festive season, but why not get baking in the kitchen to save money? For example, instead of buying an expensive tin of biscuits, simply make them yourself! You can make Christmas puddings and Christmas cake, as well as your own sausage rolls and pigs in blankets.
Whack on the Christmas tunes, get the kids involved, and make baking Christmas food a new tradition! Your bank balance will definitely thank you for it.
DIY Santa Visit
Making Christmas special for kids often revolves around upping the magic, and creating a DIY Santa visit on Christmas morning is a great way to do this. Scatter flour around your shoes leading a trail to the Christmas tree and explain they're Father Christmas' snow-covered boots, and leave bits of uneaten carrots from the reindeer. You can even leave a couple bells and say that Santa must have dropped them!
A great Christmas Eve activity to make your kids excited is to write and leave out a letter for Santa, along with his cookies and milk, which you can reply to. Leave the letter in an envelope on the tree and 'find' it for your kids in the morning.
These little things cost barely anything and will make your children's Christmas morning super special and exciting!
Cheap Christmas Experiences
Take advantage of all the cheap – or completely free! – Christmas activities in your local area. From meeting Father Christmas to taking part in carolling, and even just going on a walk to see all the lights decorating the outside of people's homes around your town, it's these little things that will make Christmas memorable.
Make sure to keep an eye out for free or affordable Christmas events in your area!
Affordable Party
At DNA Kids, we add to the magic of your kids' Christmas without charging you a fortune with our Winter Wonderland and Snow Princess parties. It's a great way to let your little ones have some fun and will certainly get them excited for the festive season! You could even get all the parents to chip in together to spread the cost.
If you have any questions about our parties, get in touch with us today.
×
Login to My DNA Kids
Please enter your booking reference and password below. You can find these on your booking confirmation email.
×
Forgotten Password
Please enter your email address below...
×
Forgotten Password
Thank you. We have emailed you details of how to reset your password if your email address matches one of our parties.
If you can't find the email, please check your spam folder.
×