10th Jul 2018
Party food fit for a Princess!
Easy to make royal recipes for your birthday banquet.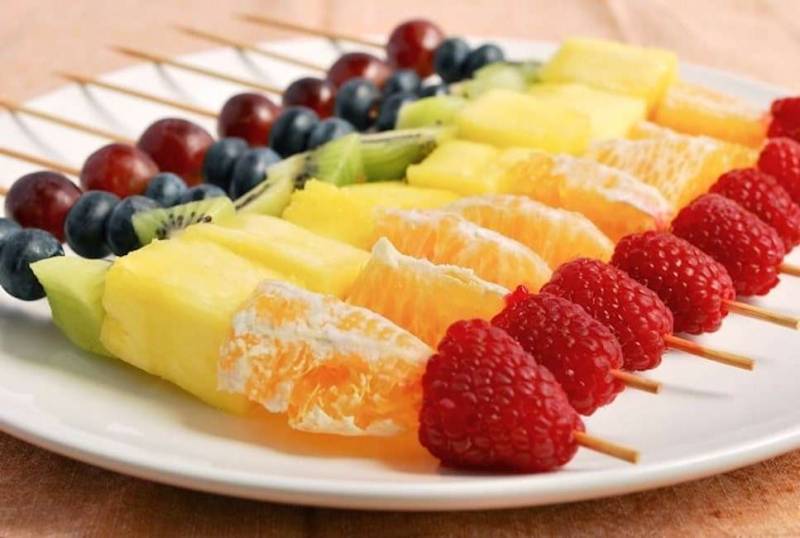 Your little prince or princess and their friends deserve the very best – particularly on their birthday! However, organising a princess-themed party can often seem challenging – especially for you Kings and Queens out there who are rushed off your feet all week and are all out of recipe ideas (after all, is there any parent in the world really prepared to throw a royal party?!)
Most parents really don't have time to run from one supermarket to the other to create a banquet fit for a princess. Truth is, it is incredibly easy (and cheap) to come up with healthy recipes – and this is no fairy tale.
Ideas can range from deliciously healthy pink drinks to crown-shaped sandwiches (either get nifty with a knife or buy a crown cookie cutter), fruit wands, and royal smoothies.
Here's our advice: try avoiding flavour concentrates and sweeteners; keep your princess party food as healthy as you can by using natural ingredients – if you jazz up your offerings with a little creativity and fun then they're bound to go down a treat!
Get the kids involved whenever possible, whether by picking the fruits they want on their wand, or by decorating their own cups and plates. Check the list below for some princess-suitable, very yummy ideas!
Every Fairy Godmother Needs a Fruit Wand
Cooking time: 5 minutes (if you request her majesty's help, it's even faster!)
Difficulty: super easy
What you will need: cocktail sticks, grapes, watermelon, apples, strawberries (and cheese cubes for the more adventurous!)
To those who never thought about turning fruits into fairytale material: this recipe is for you. We know that in every single kids' party, it is hard to lower the intake of refined sugars – but we also know that it is not impossible! In this case, using natural ingredients and making them magical can definitely help you keep down that sugar intake!
Begin by cutting whichever ingredients you find adequate into princess-themed shapes (watermelons into crowns, pineapples into stars, strawberries into hearts). Don't worry if you aren't a DIY enthusiast – cookie cutters were invented for a reason! Also, each cutter is very cheap and super easy to get your hands on – they often even come in sets.
The next (and final!) step is threading your princess-themed fruits onto cocktail sticks. The result: a delicious combination of natural flavours and fun shapes that will certainly obtain her majesty's approval.
Why not get the children to make their own wands at the party – or teach them a few magic tricks whilst they're eating?
As all mums and dads know, cocktail sticks are sharp, so it might be best to save this one for older children, or supervise the younger ones.
Royal Smoothies and Bejewelled Ice Lollies
(Adapted from Jamie Oliver's recipe)
Cooking time: 10 minutes (Ice lollies need to freeze overnight)
Difficulty: super easy
What you will need: strawberries, unsweetened milk, natural yogurt (as needed), bananas, honey or any other fruits/vegetables that your children love to eat!
Note: 350ml of milk serves approximately four princesses.
After washing the fruit thoroughly, put all of the ingredients into a blender and mix everything up smooth. Kids often complain about bits, so the more you blend, the smoother it will get.
The best way to make your healthy drinks more appealing to young kids is by asking them to personalize their mugs or glasses – ideas range from naming the cups to adding some glitter or stickers to the outside.
Or, you could get them to decorate the inside, sticking slices thin of strawberry or banana to the sides of the glass so they can still see the patterns when the glass is full. The more you get the kids engaged with the process, the more fun it will be for everyone! Also, if the kids want a sweeter taste, you can always add a swirl of honey – an excellent alternative to other types of sugars.
Lastly, if your party is in the summer, or the kids are going to get hot from running around, then why not turn those royal smoothies into ice lollies (which can be an extra snack for summer parties).
Remember to pour the mixture into the adequate moulds and don't forget to pop a stick into each one! Let them freeze until you get a solid consistency. You can 'bejewel' these by dusting the inside of the mould with edible glitter, sticking berries into the moulds, drizzling with chocolate and hundreds and thousands once they set – anything really to add that royal touch!
×
Login to My DNA Kids
Please enter your booking reference and password below. You can find these on your booking confirmation email.
×
Forgotten Password
Please enter your email address below...
×
Forgotten Password
Thank you. We have emailed you details of how to reset your password if your email address matches one of our parties.
If you can't find the email, please check your spam folder.
×