1st Jan 1970
Rainy day Summer activities for kids'
Office blogger Charlie provides some fun ideas for occupying the kids on a rainy day.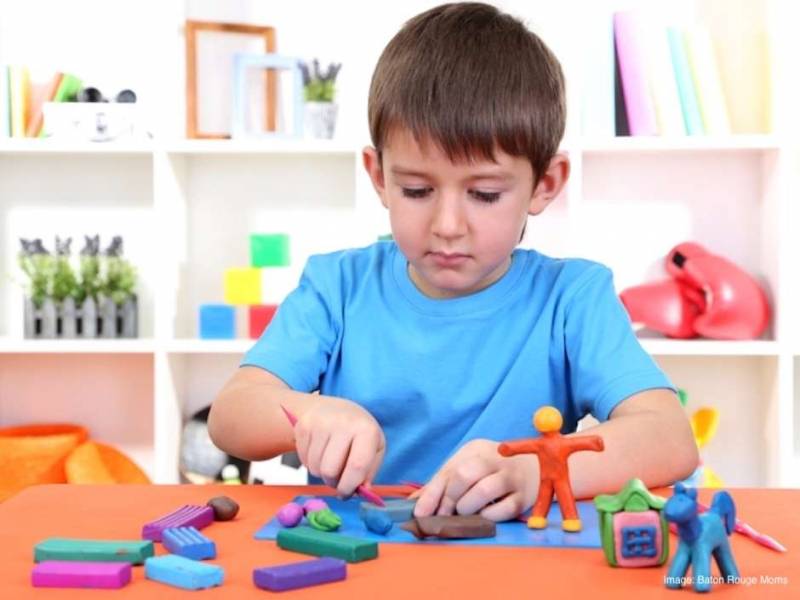 The calendar might now say Summer, but it doesn't mean that the weather is always willing to follow suit. As a nation of proud grumblers, there's something strangely comforting about being forced indoors on a rainy day for a British person.
You won't ever get us to admit it, but we love a drizzly day every now and then – when else is it acceptable to spend an entire afternoon eating chocolates, drinking tea and playing Scrabble?
On those afternoons when you're glad that the sun is taking a breather, there's nothing better than the chance to spend quality time with the people that you love– even if they do throw a tantrum every time they lose a game of Tumblin' Monkeys!
Whilst we certainly hope to see a lazy, hazy summer full of sunshine and trips to the seaside, it's important to be prepared for the rainy days too – especially if you've got young children. There's nothing worse than a house full of little ones with nothing to do, so make sure that you've got the goods to entertain the troops when they can't go out to play.
If nothing else, it's a great opportunity to get their imaginations fired up with a game of Hide 'n' Seek or a messy day in the kitchen, baking cupcakes and dishing up jelly and ice cream.
At DNA Kids, we believe that an indoor day can be every bit as exciting as an outdoor one – you've just got to get a little creative. There's beanbag racing, karaoke, sleeping lions, musical chairs, treasure hunting, movies, board games – you can even put on your own theatrical production, if you've got a couple of budding young thespians in the house.
Here's our guide to making the most out of your indoor days with the best rainy day summer activities for kids.
Paper Window Decorations
For young children, a rainy day without practical activities can be a bit of a washout. It's lucky that the simplest of games can also be the most exciting, so why not get the craft kit out and create something special together? To make super cool window decorations, you only need to cut shapes out of coloured tissue paper and wet them until they stick to the glass.
Bubble Wrap Art
Just when you thought that plain old bubble wrap couldn't get any more exciting, there's this endlessly fun activity. If you've got some spare bubble wrap hanging around, get out the poster paints and use it as a printing tool. You only have to paint the individual bubbles and gently press the wet side on to a piece of paper for this to work.
We promise that you'll end up with some really lovely pieces of art for the fridge door!
Edible Finger Paints
This is a bit of a messy one, but it doesn't have to be a chore if you stick to the kitchen and keep an eagle eye on sticky hands. There are lots of different foods that can be used as paint – yoghurt, chocolate spread, jam, marmalade, treacle, even ice cream sauce.
When you're finished painting, you can lick all of your fingers clean. We guarantee you won't see hands this clean again, not until it's time for another finger painting session anyway.
Pirate Treasure Hunt
Just because you can't go outdoors, doesn't mean that you can't go outside. With a bit of imagination, you can create any environment that you want in your living room, kitchen, bathroom or bedroom. At DNA Kids, we can't get enough of pirates – it's why we throw so many Princesseses & Superheroes Parties.
We're always playing treasure hunt and you should try it too – hide sweets and small toys around the house, then hand the kids a homemade treasure map. You can even make pirate eye patches out of black tissue paper if you really want to look authentic.
Home Made Instruments
There are quite literally a hundred and one different ways to make a musical instrument out of everyday household items. There's a homemade maraca, crafted out of a water bottle and dried pasta. There's a homemade guitar, strung together using an old shoe box and some super springy elastic bands.
This is an indoor activity that even the youngest of children can get involved with – let's be honest, kids of all ages love to make noise. For very young toddlers, a wooden spoon and an upturned saucepan can be the most thrilling objects in the house.
Throw A Party
If the little one has a Summer birthday coming up and the weather forecast isn't too promising, don't let your plans be deflated. A party indoors is still a party, after all – everybody loves a party. With the help of DNA Kids, your house will be the most exciting place in the neighbourhood, rain or shine.
We offer a wide variety of different party packages – Beach Party, Magic Disco & Games, Cool Kids Disco and lots more – so don't hesitate to start organising your own. If you book a Saturday evening time slot, we'll throw in an FX Light-show or UV Light-show upgrade at no extra cost!
To find out more about any one of the DNA Kids party packages, to get a quote or make a booking, please call our friendly kids party advisors on 01245 401 401. It's our job to give your guests a day that they'll always remember, whether the sun has got his hat on or not.
×
Login to My DNA Kids
Please enter your booking reference and password below. You can find these on your booking confirmation email.
×
Forgotten Password
Please enter your email address below...
×
Forgotten Password
Thank you. We have emailed you details of how to reset your password if your email address matches one of our parties.
If you can't find the email, please check your spam folder.
×