16th Mar 2020
Take a look at our Party of the Month!
With 17 different parties to choose from for 4 - 14 year olds there is a party right for everybody!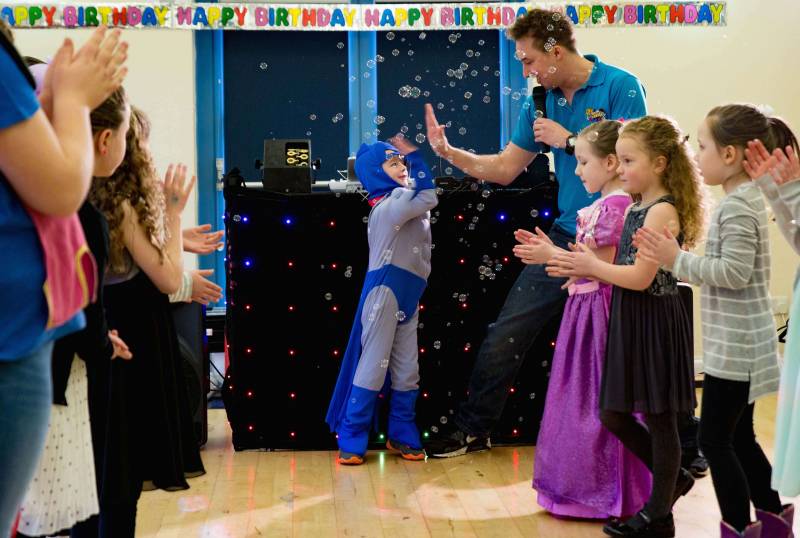 Why choose DNA Kids?
Hosting a child's party can hold many challenges, that's why at DNA kids we try to make the process as simple as possible by taking care of the entertainment part. While you work on the invites, food and other exciting bits, we work on creating the most fantastic entertainment that is perfect for your child's party.
We have a full range of fun-tastic parties to choose from and with a simple online booking system, it is quick and easy to get a quote, or even book your party online!
Mix a variety of Themes in one Party
It can be difficult to please everyone and although the biggest person to focus on is the birthday child. You also would like everyone to have just as much fun.
We host a variety of parties and some even intertwine two or more themes. Multi-themed parties are fantastic for a number of reasons, including:
Hosting for two children – If you are hosting for two, choosing one theme can be difficult. It may be that one wants to be a pirate for their birthday. The other child may decide that their favourite hero is the only thing they would like to be for their birthday. Having multiple themes fixes this issue.
Two different genders – You may also be hosting a party for a young boy and girl. Multiple themes cover both areas under one party. This is also applicable to a Boy's party with female guests coming and visa versa.
Provide all children with a choice – It may be that you have a boy that wants to dress as his favourite Princess. Or a girl that wants to be a swashbuckling pirate. Similarly, their guests may not want to join in on the party boy/girl's costume and go as their most favourite character. Everyone can have a choice in what costume they choose!
Party Offer
Our party of the month for March is DNA Kids' Princess, Heroes and Pirates Party, which is suitable for children between the ages of 4-7. Using themed props, exciting games and lively entertainers, we bring the party to life so you can sit back and enjoy it! Check out our key party features to find out even more about this magical party.
If you do wish to book a party before the 31st of March you can even get £20 off! Simply use the code FAIRYTALE20 when making your booking. Book now through our easy to use online booking system. You can also contact us for further information and enquiries. Choose DNA Kids for your next party entertainment!
×
Login to My DNA Kids
Please enter your booking reference and password below. You can find these on your booking confirmation email.
×
Forgotten Password
Please enter your email address below...
×
Forgotten Password
Thank you. We have emailed you details of how to reset your password if your email address matches one of our parties.
If you can't find the email, please check your spam folder.
×