23rd Dec 2019
The Ultimate Guide to a Christmas Party on a Budget
Create an amazing Christmas party whilst sticking to a budget. Lots of fun games and treats for everyone to enjoy. Find out more here.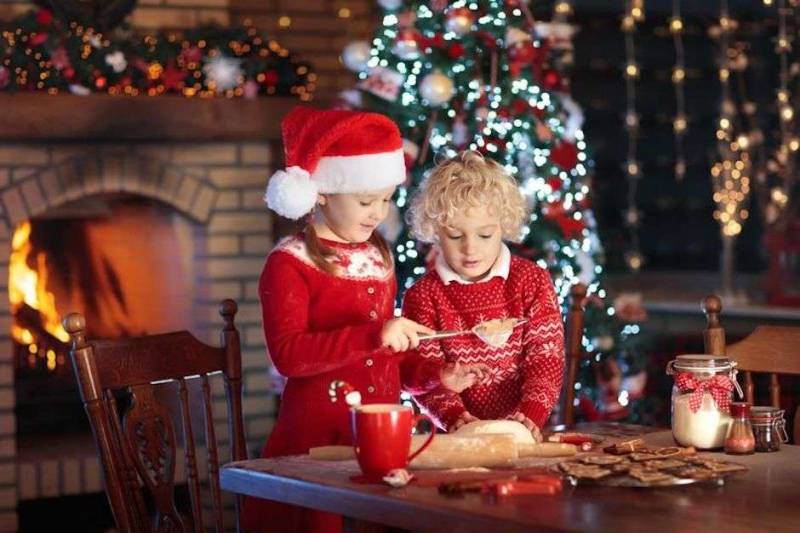 The joy of Christmas is soon approaching and the month of seeing loved ones, hosting dinner parties and eating gigantic amounts of chocolate will be here before we know it. Keeping the budget low at Christmas is always difficult and having to host a party on top can bring unnecessary panic. Here at DNA kids we have prepared the ultimate guide on hosting the best Christmas party on a tight budget.
Organisation Is Key – How To Be Stick To Budget
One way to keep on budget is to organise everything you think you want. This way you can set expectations and know how much you're going to spend prior to buying it. The key here is not to just go and buy. Spend some time researching what you want, what the price will be and decrease the worry of not being able to have things you want. Once the budget and schedule are set… stick to it.
Prepare A Platter Of Christmas Joy – Simple Christmas Bakes
There are lots of yummy foods that you can make on a budget and if you're short for time, turn it into a food making party! Baking is fun for all and will be a fantastic activity for kids and adults.
Here are a few Christmas food stations that can be incorporated at your party:
Christmas cupcakes – There are hundreds of recipes that you can create. Have a cupcake station with print out decoration instructions and let everyone have a go at making their own Christmas cake.
Hot Coco – Pre make your hot chocolate and leave other ingredients to make it delicious. Cinnamon sticks, marshmallows, whip cream and lots of other sweet treats can be added to make a scrumptious and festive hot chocolate.
Cake Pops- A really simple yet entertaining treat to make are cake pops. Once baked, there are lots of decorations that can be added. Provide Christmas colours for decorating so everyone can get into the festive spirit.
How to get Crafty this Christmas
With little supplies needed there are lots of crafts that can be made this Christmas. Pompom ball balls, DIY snow globe jars and Christmas hats are one of many that can be made. There are hundreds of Christmas crafts that can entertain the whole family. Set up decoration stations and have a selection of Christmas crafts for all to do.
If you are struggling for time this is a great way to decorate the party. Having a blank canvas for the attendants to decorate how they wish! There are lots of amazing craft ideas out there which are fun for everyone.
Festive Party Games
The use of normal party games can be adapted to fit the Christmas festivities. Draw a reindeer on A3 paper and you can play "Pin the red nose on Rudolf". Throw Christmas bells into party cups and you've got "Jingle Bell Toss" and put a sweet treat at the bottom of the cup for the winners. Grab lots of candy canes and hide them, this is a simple yet effective way to create your own scavenger hunt! This can be made as easy or as difficult as you want and create your own festive map to go with it.
There are some fabulous steps you can do on a budget when creating your own Christmas party! This can be held anywhere you wish and used throughout the holidays. Why not try them out this Christmas?
Want us to take the pressure off? Check out our Christmas themed parties here at DNA kids! Contact us now to book your next festive party with us!
×
Login to My DNA Kids
Please enter your booking reference and password below. You can find these on your booking confirmation email.
×
Forgotten Password
Please enter your email address below...
×
Forgotten Password
Thank you. We have emailed you details of how to reset your password if your email address matches one of our parties.
If you can't find the email, please check your spam folder.
×