10th Jul 2018
Tips and tricks to make your child's party a success!
Learn more about DNA Kids' simple tricks on how to make your child's party a triumph!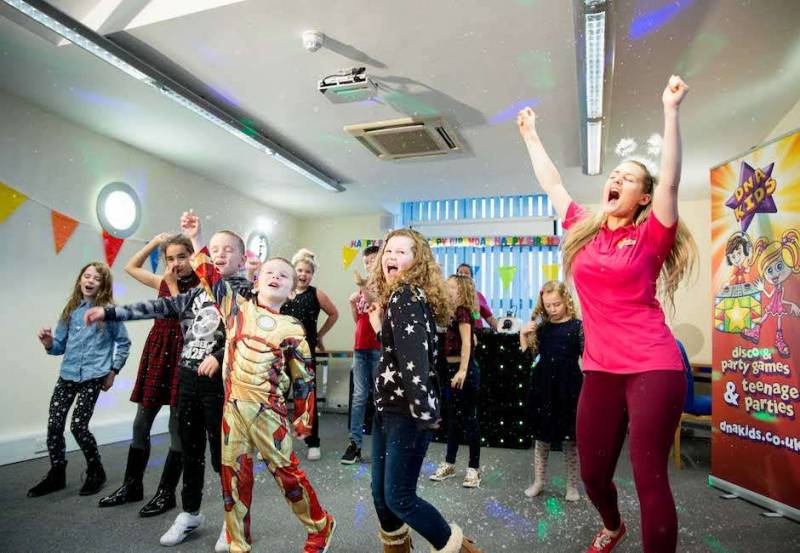 If you are thinking of organising a
kid's party
(but don't want to feel stressed out on the day) then you have come to the right place.
We have laid out below some easy tips and tricks to help you deliver a party that will thrill every single guest – and yes, we have taken into account that throwing a successful bash can be extremely challenging!
Whether your child is 5 or 13 years old, every parent's dream is to arrange fun and entertaining birthday parties that all kids will remember.
In order to accomplish this, it is crucial to keep in mind the secrets we are about to share; but the real icing on the cake is developing your own party skills and improving these every year, as no two parties are alike!
Plan in advance and set a budget
This might seem an obvious step, but people don't always commit to planning projects in advance – you would be surprised by the huge amount of money you can save!
If the party's plans are thought through several weeks (or months) in advance you are not only more likely to find the perfect venue, but you will also be able to find budget-friendly accessories to add the finishing touches without feeling out of pocket.
It is important to figure out how much your different options will cost – if some are too expensive, you can easily decide in advance which budget-friendly idea you are going for. Make sure to keep a list of what you spend and don't go over your pre-set budget. This will make sure that both your child and you can enjoy the day without money worries.
If a budget isn't the most serious concern, then think about all of the different ideas that you could have if you give yourself time to plan!
Think of your guests – who will you invite?
It's important to decide who will be on your guest list from the beginning – for example, in the case of younger children it's usually nice to invite everyone from their class so that no child feels left out.
Also, it's crucial to keep in mind the venue's size and capacity! Once you have figured this out, start sending invitations (not too early but not too late either, or you risk only a few people showing up – we suggest you send invites around a month before).
These can be handmade, if you are into paper cutting and colourful pens; or to save paper you can send them online. If you are a fan of e-vites, then you could create a free account with Canva and make the most out of this beginners-friendly platform to create your masterpiece!
Pick a theme
Organising a party in accordance with your kid's favourite Disney princess or Pixar superhero is a must. Make sure you know who your child's flavour of the month is before booking! Often, your child and their friends will be going through a stage of obsession for the same character set – which makes this a win-win situation!
Follow your budget guidelines and look for theme-related decorations, outfits, masks, fun food recipes…the list goes on.
If your kid doesn't have Spider-Man or Frozen fever you can always relate the party to a special holiday or season. For example, if their birthday party will take place during April you can throw an Easter Egg hunt; or if it takes place in late October/early November you can arrange a Halloween-related party.
Also, another useful trick is to make the most of our interconnected world – why don't you look for inspiration on platforms such as Pinterest? Who knows, you might end up finding just what your kid has been wishing for!
×
Login to My DNA Kids
Please enter your booking reference and password below. You can find these on your booking confirmation email.
×
Forgotten Password
Please enter your email address below...
×
Forgotten Password
Thank you. We have emailed you details of how to reset your password if your email address matches one of our parties.
If you can't find the email, please check your spam folder.
×