Beach Party Games
Our beach themed party games really capture the excitement and feel good vibe of partying in the Summer. Whether you are holding your party indoors or outdoors, our music-based beach party games will really bring your beach party to life!
Beach Ball Volleyball
Who doesn't love a great game of volleyball, especially when it is played with a brightly coloured bouncy beach ball! Two teams battle it out to see who will be crowned the Beach Ball Volleyball champions!
For ages: 6 – 11 years.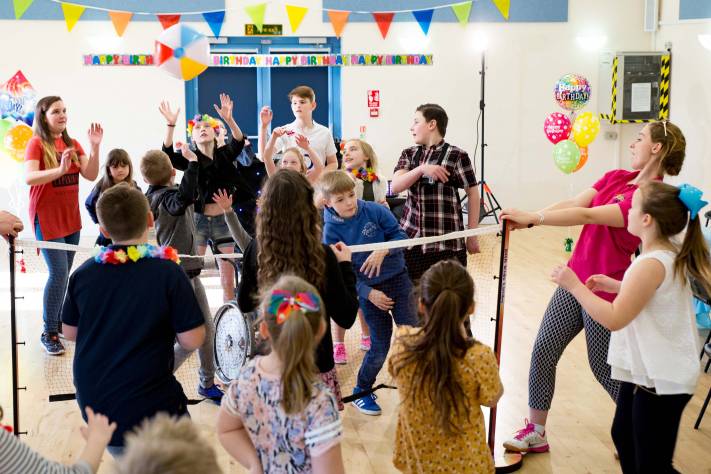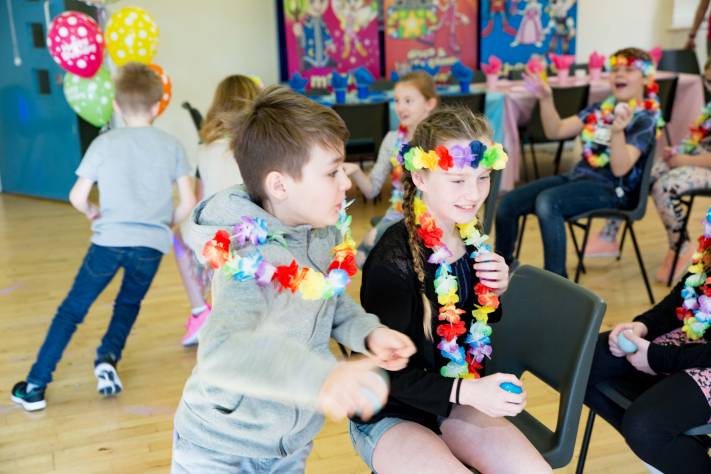 Beach Beauty's / Surfer Dude's Big Day
A big hit with older children, this story-based team game has it all – anticipation, speed, excitement and plenty of big laughs! The children all play characters in a fun beach themed story about a Beach Beauty or Surfer Dude's big day at a beach contest!
For ages: 7 – 11 years.
Blackbeard's Treasure Hunt
Edward Teach, aka Blackbeard was a notorious pirate that sailed the Caribbean Sea plundering ships and robbing them of their treasure. Following his demise in 1718, treasure hunters the world over have been searching for Blackbeard's hidden treasure without success... until now!
For ages: 4 – 7 years.
Blackbeard's Twisted Treasure Hunt
Before our older treasure hunters celebrate finding Blackbeard's hidden booty, did we mention that Blackbeard cunningly placed a curse on those who find it? Can our brave treasure hunters complete Blackbeard's dastardly tasks to lift the curse and win the treasure?!
For ages: 8 – 11 years.
Buckets of Fun
Simple fun for little ones. This game is like a beach themed version of Pass the Parcel. Instead of a parcel, the children quickly pass around a bucketful of gold treasure and when the music stops, there's a fun cute twist!
For ages: 4 – 6 years.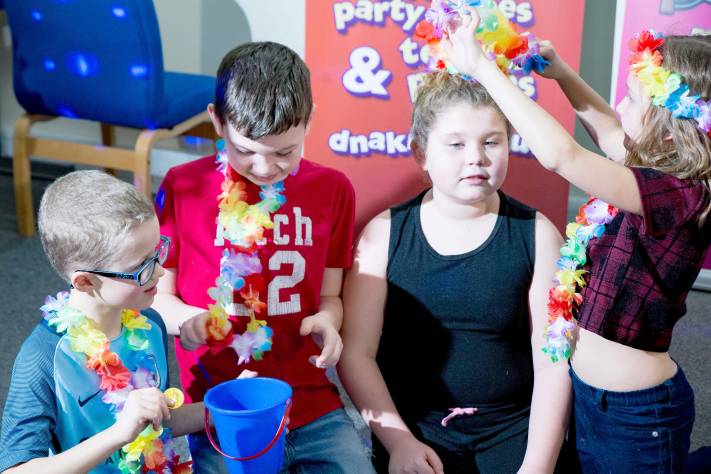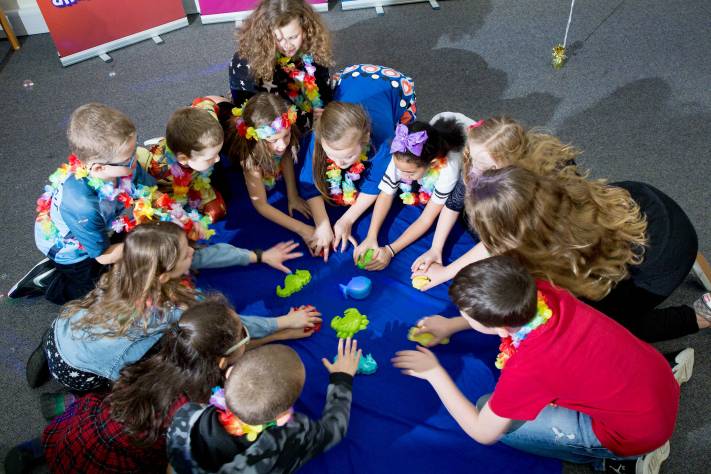 Don't Forget Your Passport!
A brilliantly original team-based game where children are asked age appropriate beach themed questions. As soon as the children think they know the answer, they race to their team's awaiting passport gathering fun beach themed props along the way. Whatever you do, just don't drop anything! Please note: we simplify this game for 4 – 7 year olds.
For ages: 4 – 11 years.
Fun in the Sun
We love this cute sitting-based game for younger ones. Our little fishes (children), wiggle away as they sit around two blue oceans (don't worry, there is no real water!) ready to quickly pick-up one of the many lovable sea creatures happily playing in the sea!
For ages: 4 – 8 years.
Seaside Statues / Beach Bumps
A themed version of a traditional party game favourite. Our Seaside Statues or Beach Bumps game makes the perfect warm-up game for younger children!
For ages: 4 – 5 years.
Surfer Dudes vs. Hula Girls Limbo
If there is one party game that perfectly sums up the fun of a Beach Party, it has to be limbo! This well-loved timeless favourite is perfect for setting a fantastic beach party atmosphere!
For ages: 4 – 11 years.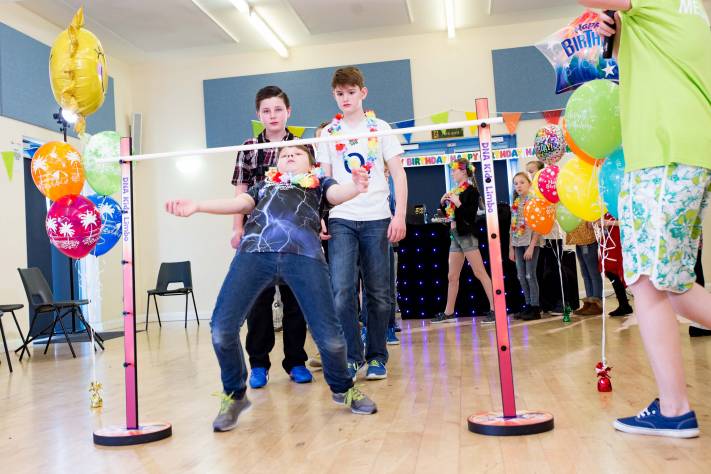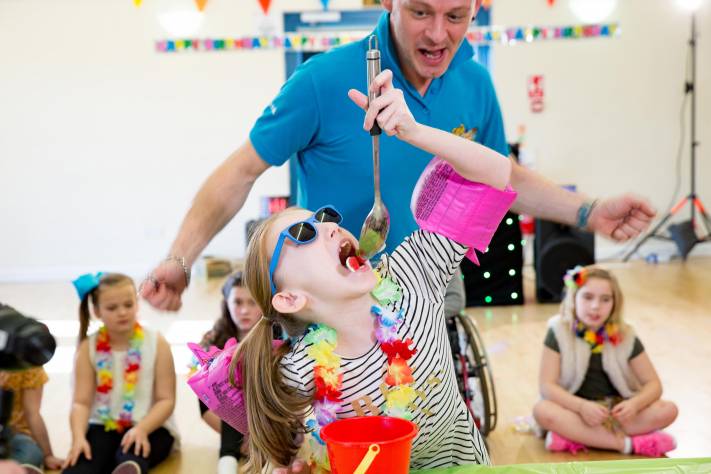 Sweet Bucket Blow-Out
If you are a fan of the legendary 'Chocolate Game' then you will love our beach themed version of this classic party game involving arm bands, sunglasses and a big bucketful of yummy sweets! Expect plenty of frantic fun and a spoonful of sweet munching!
For ages: 8 – 11 years.
×
Login to My DNA Kids
Please enter your booking reference and password below. You can find these on your booking confirmation email.
×
Forgotten Password
Please enter your email address below...
×
Forgotten Password
Thank you. We have emailed you details of how to reset your password if your email address matches one of our parties.
If you can't find the email, please check your spam folder.
×