Dinosaur Party Games
From riding dinosaurs across lava infested volcanic islands to quickly passing around cute dinosaur plush toys; our Dinosaur Party is packed full of prehistoric fun for little ones!
Brontosaurus Bumps / Stegosaurus Statues
A dinosaur themed version of a traditional party game favourite; Brontosaurus Bumps or Stegosaurus Statues makes the perfect warm-up game for little ones!
For ages: 4 – 5 years.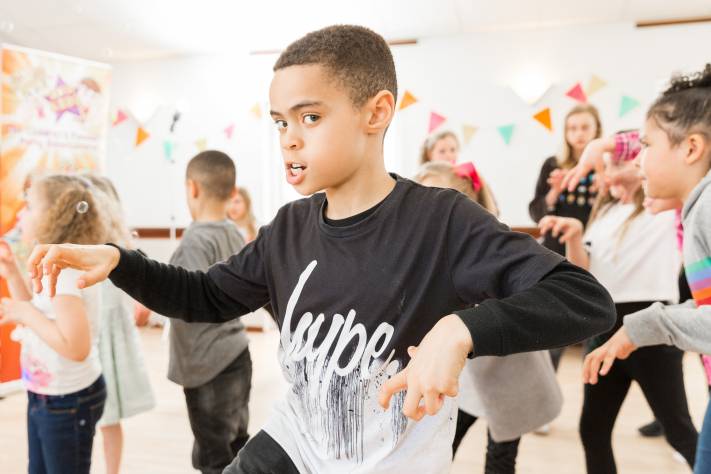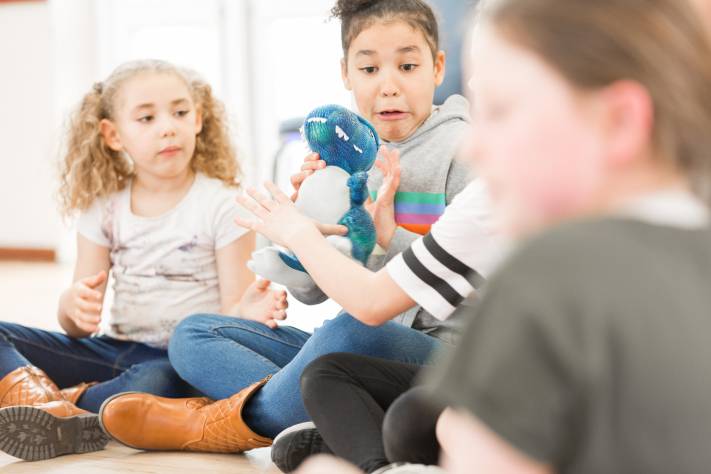 Carnivore Chaos
In this fun and mildly chaotic sitting-based game, children quickly pass around multiple dinosaur soft toys as fast as they can because when the music stops, the fun really begins! Please note: we simplify this game for 4 – 6 year olds.
For ages: 4 – 7 years.
Dawn Of The Dinosaurs
Featuring cartoon picture boards of all the children's favourite dinosaurs. In this dance-based game the children perform their best dancing and when the music stops they race to their favourite dinosaur picture board. Luck then takes over as we then reveal which dinosaur picture board has been randomly chosen!
For ages: 4 – 7 years.
Dino Dash
Each year the fastest dinosaurs and their cavemen and women riders from across our prehistoric planet gather for the annual Dino Dash race! Which dinosaur will be the fastest to race across Volcano Island, jump over lava falls and negotiate the dinosaur bone yard? You will have to wait and see!
For ages: 4 – 7 years.
Escape From Volcano Island
The volcano has erupted on Volcano Island and the lava is flowing towards where the dinosaurs are playing! If the lava reaches the dinosaurs they will quickly become extinct! Can our young dinosaur rangers find all the dinosaurs and get them to safety before the volcanic lava reaches them?
For ages: 4 – 7 years.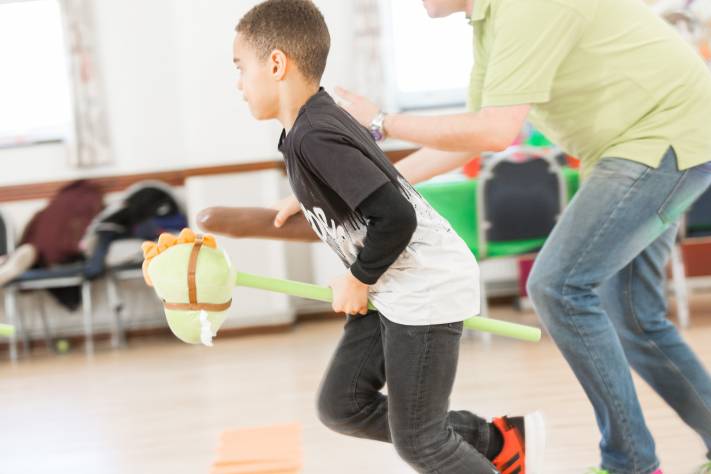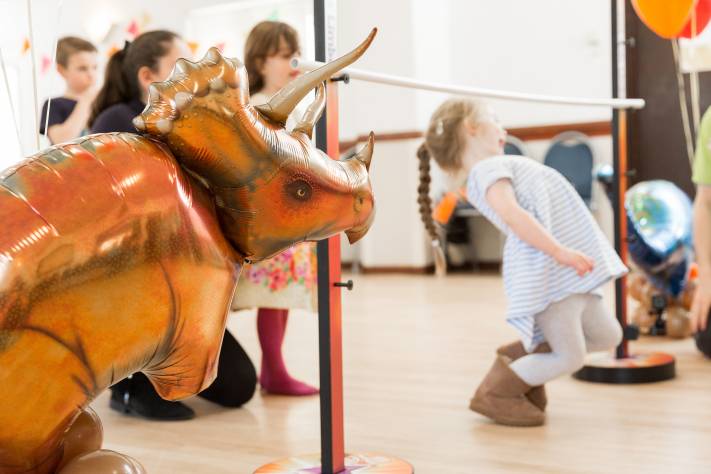 Jurassic Limbo
DNA Kids signature party game makes an appearance in this dinosaur themed version of limbo. This time it is the T-Rexs verus the Diplodocuses to see who will be the dinosaur limbo champions!
For ages: 6 – 7 years.
Roary The Raptor Says
Younger children will love acting out the fun dinosaur themed actions in our Dinosaur Party version of Simon Says. From walking like a T-Rex and digging for fossils, through to roaring like a dinosaur and flying like a Pterodactyl to name but a few roar-some actions!
For ages: 4 – 7 years.
×
Login to My DNA Kids
Please enter your booking reference and password below. You can find these on your booking confirmation email.
×
Forgotten Password
Please enter your email address below...
×
Forgotten Password
Thank you. We have emailed you details of how to reset your password if your email address matches one of our parties.
If you can't find the email, please check your spam folder.
×