Jungle Safari Party Games
Jungle Safari Party Games
From lions, monkeys and rhinos to elephants, tigers and giraffes; our Jungle Safari Party is packed full of the children's favourite jungle animals!
Join our animal friends for some of the wildest jungle animal themed party games you will ever play!
Animal Antics
In this dance-based game of luck, the children get to show off their best dance moves and when the music stops, they choose their favourite jungle animals picture board to run to. The children then watch in thrilling suspense to see if their cartoon picture board is chosen!
For ages: 4 – 7 years.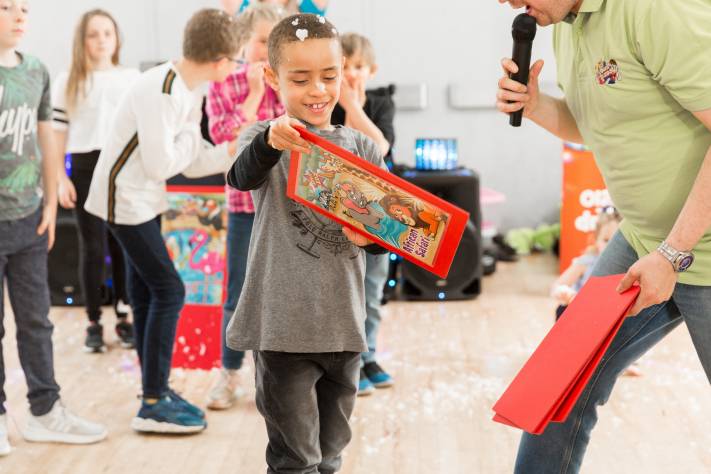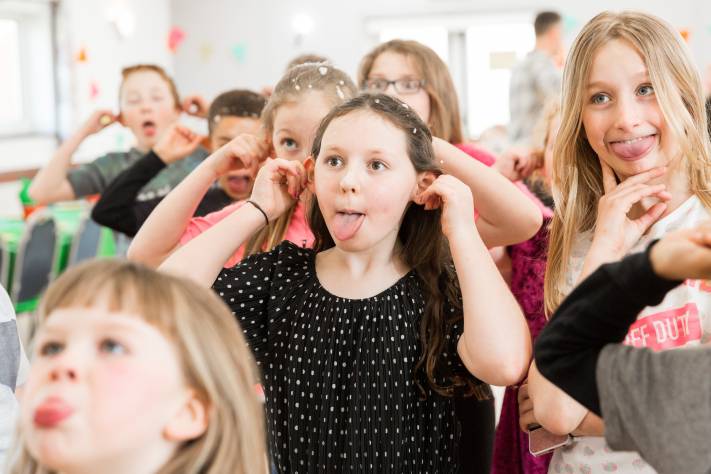 Baboon Bumps / Safari Statues
Our jungle animal themed twist on the traditional favourite party games Musical Bumps or Statues act as the perfect warm-up game, allowing younger ones to quickly settle into the party and bond with their friends!
For ages: 4 – 5 years.
Ernie / Ethel The Elephant Says
Little ones will have a great time acting out the jungle safari/animal actions in our themed version of Simon Says. From eating the tasty bananas and stroking the lion cub, through to flying like a parrot and snapping like a crocodile to name but a few fun actions!
For ages: 4 – 7 years.
Flying Flamingos
In this hilarious sitting-based game the children pass around multiple inflatable flamingos. However, the fun really begins when the music stops! Expect plenty of frantic feathery thrills! Please note: we simplify this game for 4 – 6 year olds.
For ages: 4 – 7 years.
Lions vs. Leopards Limbo
Who do you think will be crowned the jungle animal limbo champions? Will it be the roaring lions or the meowing leopards?! There is only one way to find out in this jungle animal themed version of our signature party game!
For ages: 4 – 7 years.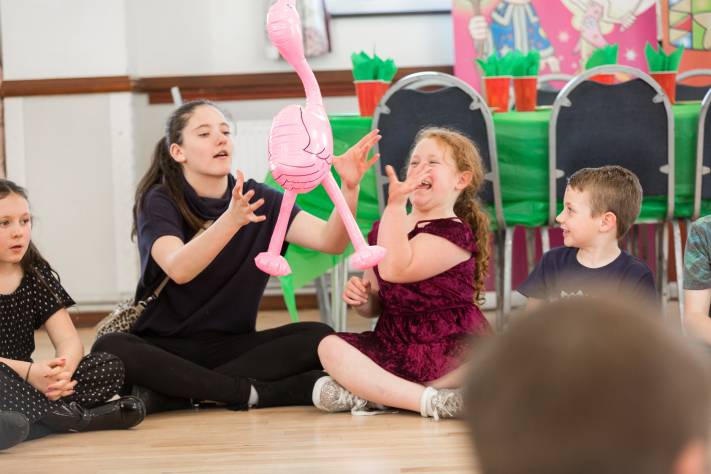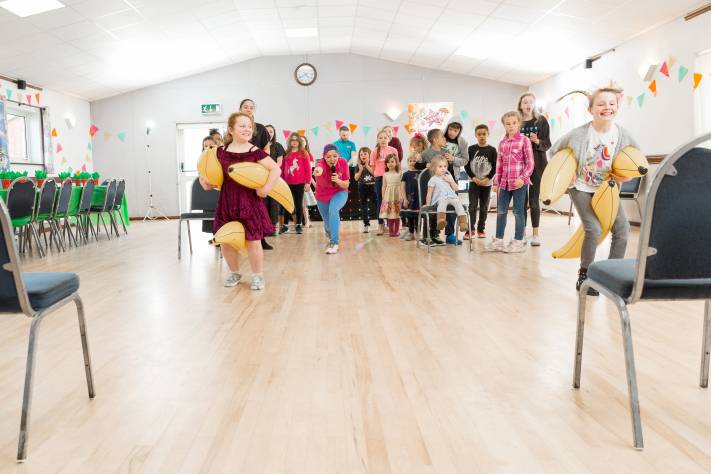 Monkeyin' Around
Children do not usually need many excuses to act like monkeys but in this exciting team-based race involving giant inflatable bananas, we positively encourage it! Both children and parents alike will love this simple but hilariously fruity team race!
For ages: 4 – 7 years.
Rumble In The Jungle
There is a tropical storm coming and all the animals are out playing in the jungle. If the children do not help the Safari Rangers get the animals to safety as soon as possible, they could get stuck out in the storm! Can our young rangers find the missing animals before the storm arrives? Quick! We can hear a rumble in the jungle!
For ages: 4 – 7 years.
×
Login to My DNA Kids
Please enter your booking reference and password below. You can find these on your booking confirmation email.
×
Forgotten Password
Please enter your email address below...
×
Forgotten Password
Thank you. We have emailed you details of how to reset your password if your email address matches one of our parties.
If you can't find the email, please check your spam folder.
×