Magic Party Games
Before the children sit down and prepare to be amazed by our silly and interactive magic show, we play music-based magic, wizard and fairy themed party games. Our magic party games include fun themed props to make them even more exciting!
Gobbledegook!
A funny dance-based game involving lots of luck, colourful fairy and wizard picture boards and a giant inflatable dice. Watch the giant dice bounce around the dance-floor as the children wait in anticipation to see which number displays next!
For ages: 4 – 7 years.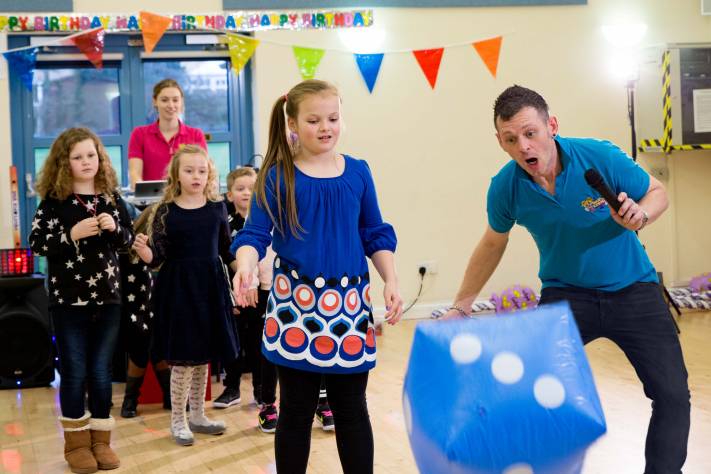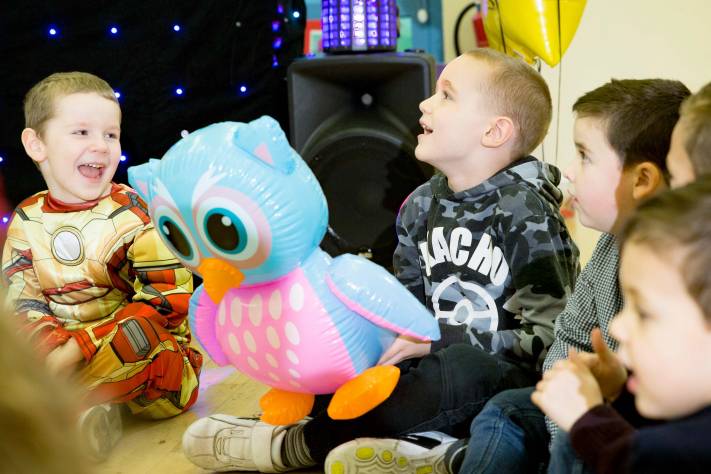 Magic Circle Mayhem
In this fun sitting-based game the children will meet our silly magician's two loveable pet owls, 'Olive' and 'Oswald'. As the music is played the children must quickly pass around our feathery friends as quickly as they can before the music stops! Please note: for 7 year olds, we add in a fun twist to make it a little bit more challenging.
For ages: 4 – 7 years.
Magical Bumps / Statues
Our magical spin on the traditional favourites of Musical Bumps or Statues make the perfect party game for little ones to begin with. This helps them to quickly relax and settle into the party.
For ages: 4 – 5 years.
Wizard's vs. Fairies Limbo
Wondrous wizards and fabulous fairies battle out to see who will be crowned the limbo champions. Will it be the brave wizards or the cute fairies? You will have to wait and see!
For ages: 4 – 7 years.
Wizard's Wacky Race
As you would expect from a 'secret wizard in disguise', our wacky magician grows giant bananas and lollipops in his magical garden. What better way to showcase his amazing green-fingered talents than with a fast-paced team race using his giant inflatable fruit or candy!
For ages: 4 – 7 years.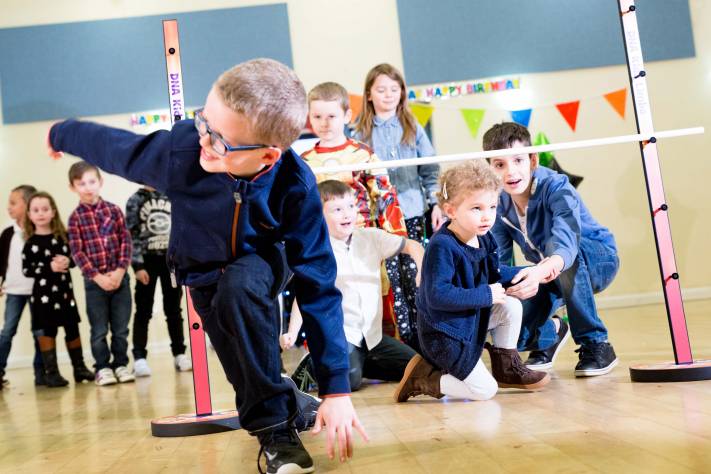 ×
Login to My DNA Kids
Please enter your booking reference and password below. You can find these on your booking confirmation email.
×
Forgotten Password
Please enter your email address below...
×
Forgotten Password
Thank you. We have emailed you details of how to reset your password if your email address matches one of our parties.
If you can't find the email, please check your spam folder.
×