Magic Show Tricks
Before the children embark on their magical journey they must first join DNA Kids Secret Wizard's Club and take the funny Wizard's Oath to become fully-fledged Wizard's Apprentices!
Wacky Wands
To create awesome magic spells every wizard needs a wand. Prepare to laugh out loud as our silly magician tries to conjure up the birthday child their very own magical wand with disastrous effect!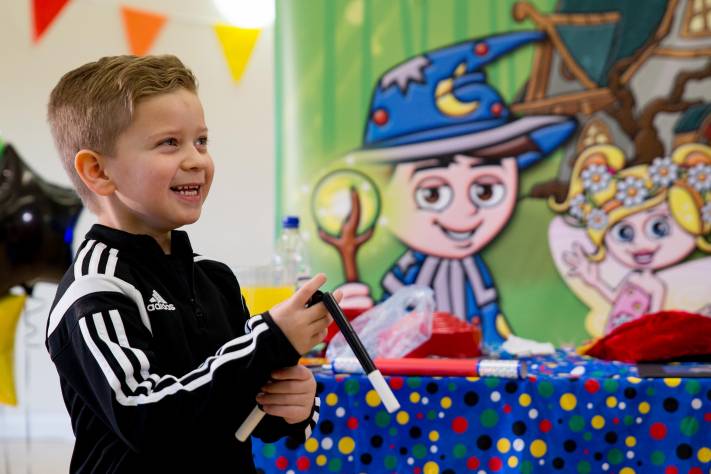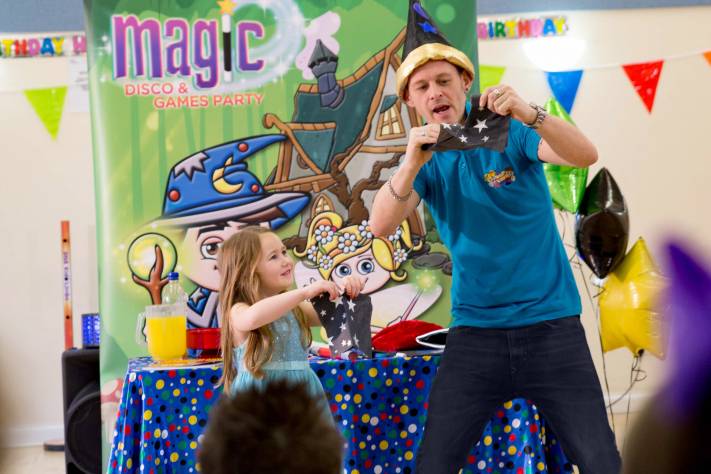 Wonderful Wizard Hat
To complete the look of a magical wizard, our magician and birthday child must work together to create a very special wizard's hat. Watch in anticipation to see if our little wizard has what it takes to master magic and create their very own wacky wizard's hat!
Let's Create Magic!
It is time for all our wizard's apprentices to test out their new magic skills and conjure up the birthday child a special birthday present from our magician's mystical bag. Will it be a unicorn, a new bike or even a unicorn riding a bike?! Get ready to wiggle your fingers and call out the magic words to find out!
Meet Derek!
Derek is our magician's lovable pet donkey. They are so inseparable that they go everywhere together. Unfortunately, poor Derek has been a bit careless and lost his tail. Thankfully, our magician has a magic spell for creating a new one and needs the help of the children. Watch as a new tail is conjured-up with hilarious results!
Colourful Magic
Whilst holidaying on Milkshake Moon our silly magician brought a colouring book. However, when our magican got home and checked inside it, there were no pictures to colour in! Hopefully, with the help of our wizard apprentices they may just be able to create a magical spell, add the pictures and even colour them in!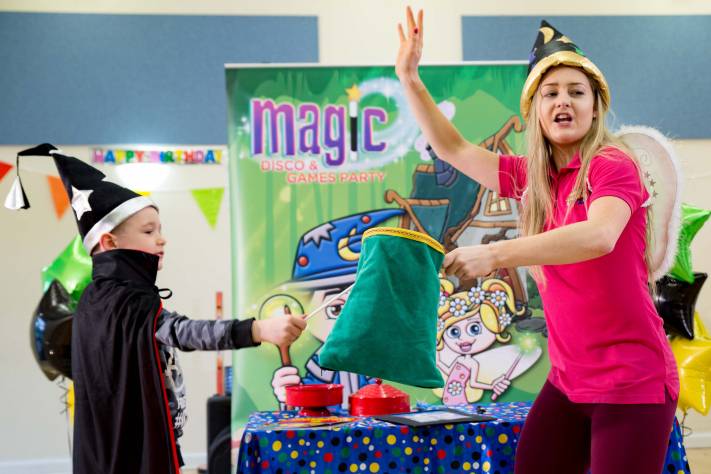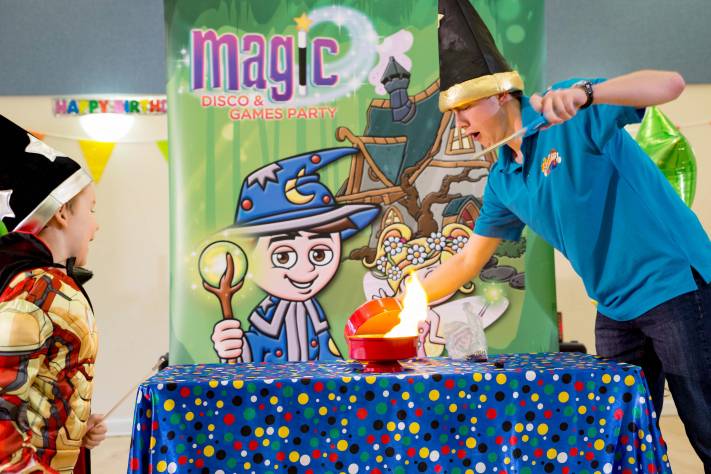 Fantastic Finale
Our fabulous ending needs to be seen to be believed! Watch in astonishment as the birthday child assists our wacky magician one last time to conjure up their very own birthday wizard or fairy medal!
Keep an eye on the special ingredients going into the pan, then with a flash of fire, be amazed as the ingredients fuse together to create one truly magical medal!
After all their hard work in creating amazing magical spells, our little wizard's take part in the 'Wizard's Graduation Parade' where they each receive their very special Wizard's Apprentice certificate to take home!
×
Login to My DNA Kids
Please enter your booking reference and password below. You can find these on your booking confirmation email.
×
Forgotten Password
Please enter your email address below...
×
Forgotten Password
Thank you. We have emailed you details of how to reset your password if your email address matches one of our parties.
If you can't find the email, please check your spam folder.
×