Spook-tacular Monster Party Games
Spook-tacular Monster Party Games
Our Spook-tacular Monster Party games are not only fang-tastic for a Halloween Party but also terror-ific for a monster themed birthday party at any time of year! Expect some truly unique music-based party games that include lots of fun monster and Halloween themed props.
Casper's Candy Hunt
Casper the friendly ghost loves to play party games with the children. One of his favourite games is a candy hunt. Whilst the children are busy eating during the food break, Casper will secretly fly around the room hiding lots of yummy sweets for the children to find and eat… mmm!
For ages: 4 – 7 years.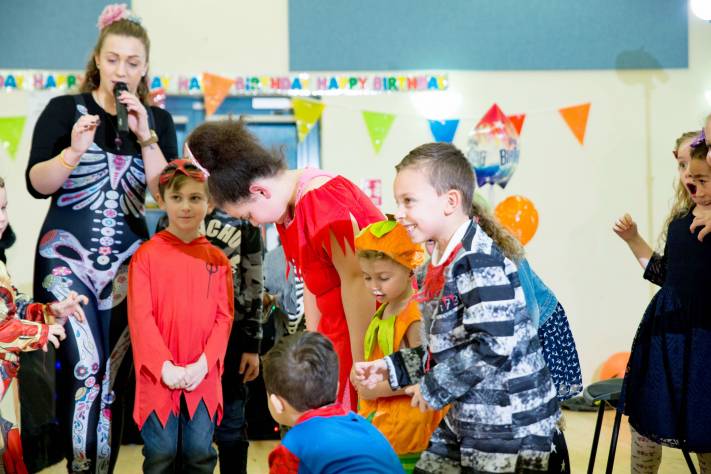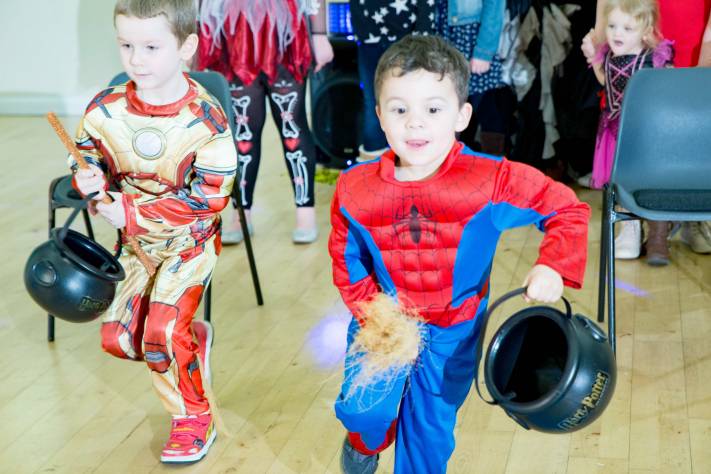 Hocus Pocus
The naughty Lord Voldemort has been up to his old tricks again and stolen Harry Potter's magic rings and hidden them in his castle. Without the magic rings, Harry is unable to make his magic spells! Watch the children as they ride Harry's broomsticks up to the castle to rescue the magic rings in this fun team-based game.
For ages: 4 – 7 years.
Hubble, Bubble, Toil & Trouble
A frightfully original team-based game where children are asked age appropriate Halloween/monster themed questions. As soon as the children think they know the answers, they race to their team's awaiting cauldrons gathering themed props along the way. Whatever you do, just don't drop anything!
For ages: 8 – 11 years.
Monster Munch
Our monstrous spin on the classic 'Chocolate Game' is not only wicked fun, there is no chocolatey mess! Children roll a dice in the hope of getting a six. If a child gets a six, they then have to quickly put on the clothing props and munch lots of yummy sweets out of the cauldron!
For ages: 8 – 11 years.
Monster Statues
Watch the little one's dance like their favourite monsters whilst the music is on and then when the music stops, they quickly create their scariest monster pose!
For ages: 4 – 6 years.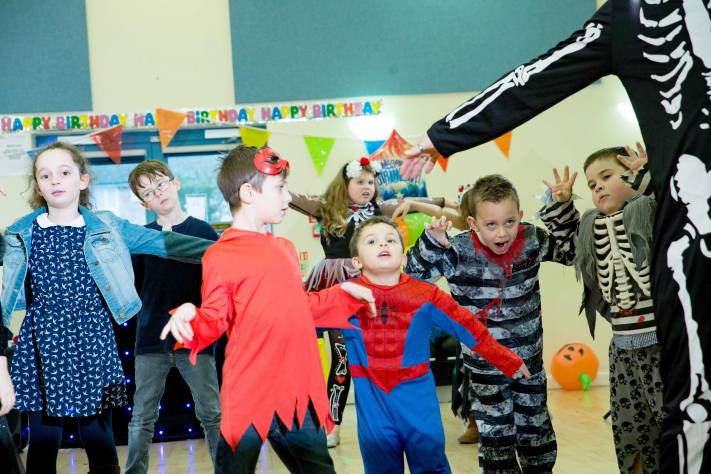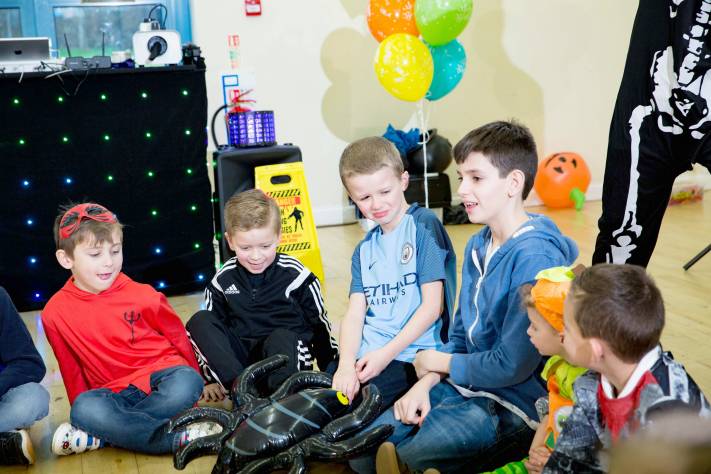 Mummy Mummy
In this fast-paced team game, the children get to create their very own mystical Mummies using toilet tissue! The children race around and around their Mummies to see which team can wrap-up their monstrous Mummy first!
For ages: 7 – 11 years.
Not-So Spooky Spider
Incy Wincy our loveable and not-so scary spider, makes an appearance in this cute sitting based game for younger children. When the music plays, the children pass Incy Wincy around the circle as quickly as they can and hope that they are not holding her when the music stops!
For ages: 4 – 6 years.
Pumpkin Panic
Pumpkin Panic is the older version of our popular 'Not-so Spooky Spider' game. Instead of using Incy Wincy spider we use multiple pumpkins and add in an extra element to the game to make it faster paced and more involving!
For ages: 7 – 11 years.
Truth or Scare
What is there not to love about sitting in a circle and taking it in turns to spin around a severed arm?! Better still, if the severed arm points at you, you then get to choose between telling the 'Truth' or daring to undertake a frightful 'Scare!' Which one would you choose?
For ages: 8 – 11 years.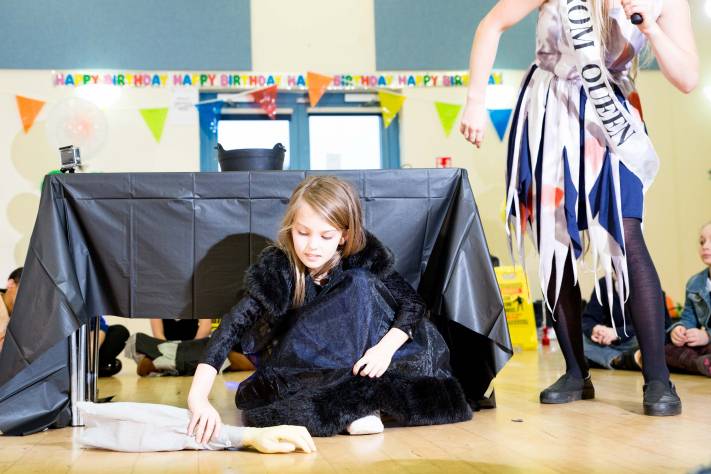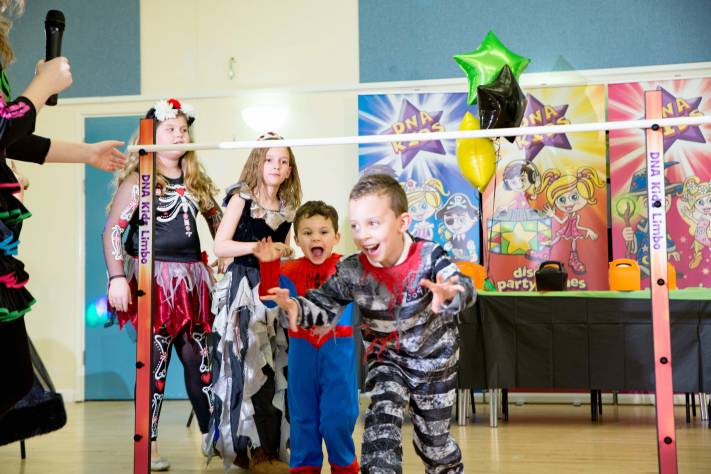 Winnie The Witch Says
Little ones will have a great time acting out the Halloween/monster actions in our themed version of Simon Says. From flying on a broomstick and roaring like a giant Ogre, through to stirring the witch's cauldron and walking like an Egyptian Mummy to name but a few fun actions!
For ages: 4 – 7 years.
Witches vs. Werewolves Limbo
Who do you think will be crowned the top limbo monsters? Will it be the cackling witches or the howling werewolves?! There is only one way to find out in this monster themed version of our signature party game!
For ages: 4 – 11 years.
Zombie Tag
The zombies have overrun the planet and the survivors have taken refuge in the secure quarantine zone…
"BREAKING NEWS! Ladies and gentlemen, news has just come in; the zombies have broken into the quarantine zone and are looking to claim their next victim!"
In this unique game of excitement and anticipation, older children will love the thrill of trying to survive the zombie apocalypse!
For ages: 8 – 11 years.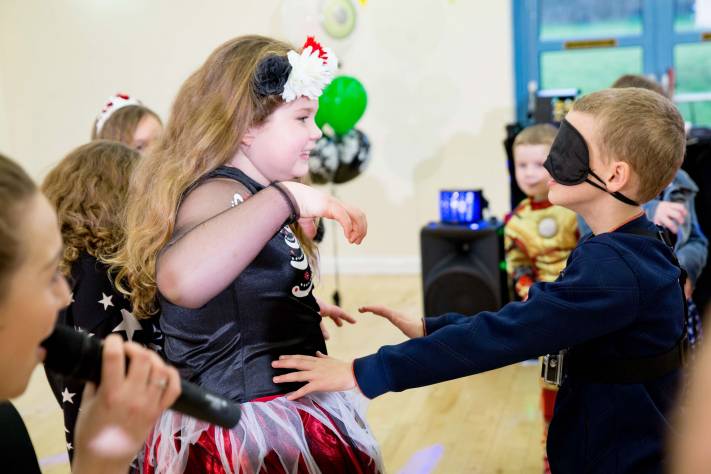 ×
Login to My DNA Kids
Please enter your booking reference and password below. You can find these on your booking confirmation email.
×
Forgotten Password
Please enter your email address below...
×
Forgotten Password
Thank you. We have emailed you details of how to reset your password if your email address matches one of our parties.
If you can't find the email, please check your spam folder.
×