Popstar Party Games
Our fabulous Popstar Party indulges popstar fans with a fantastic range of fun and interactive themed party games featuring all of their favourite pop songs!
Bop Along Bumps / Superstar Statues
There are no better games to quickly get little ones relaxed and into the party mood than our themed versions of the traditional favourites, Musical Bumps or Statues!
For ages: 4 – 5 years.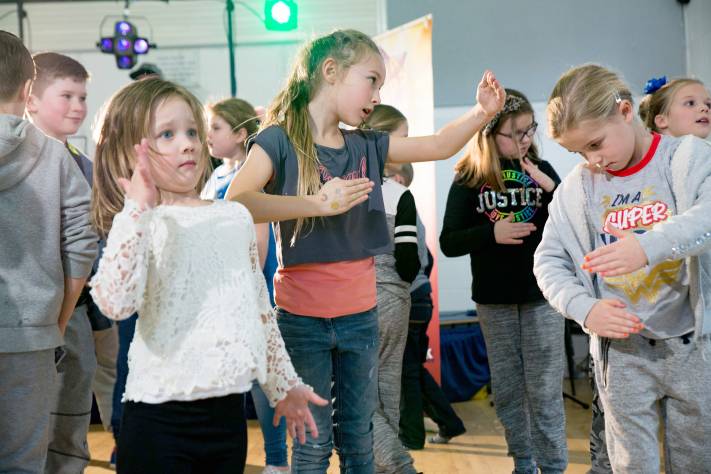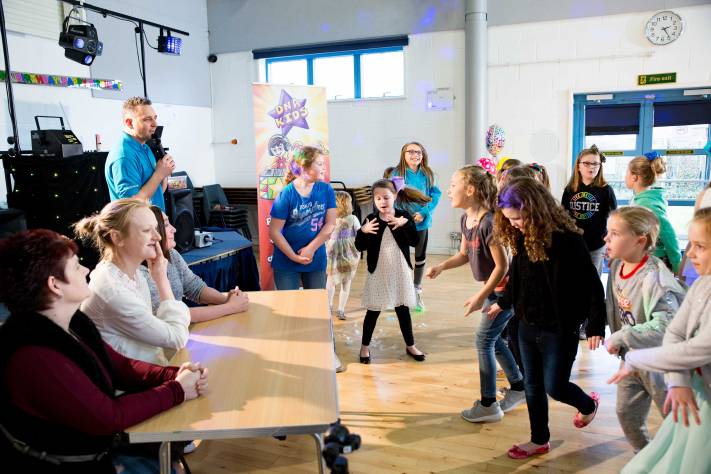 Dance Mania
All budding popstars need to perfect their dance routines before they hit the stage. In this exciting dancing competition, the children dance their way through four mini heats to be crowned the Dance Mania champions!
For ages: 6 – 11 years.
Lights, Camera, Music!
The global pop superstar is about to hit the stage to perform at her sell out concert but disaster has struck! Her fashion accessories have gone missing and without them how can she possibly go ahead with the concert?! Quick kids, help our poor pop diva find her missing fashion accessories before it is too late!
For ages: 4 – 8 years.
Microphone Mayhem!
In this hilarious sitting-based game the children pass around multiple inflatable microphones. However, the fun really begins when the music stops! Expect plenty of frantic thrills! Please note: we simplify this game for 4 – 6 year olds.
For ages: 9 – 11 years.
Move Over MTV… It's DNA TV!
Who doesn't love to test out their pop knowledge and guess the song being played? Now imagine adding bouncy space hoppers, a giant free-standing cartoon TV and two teams frantically racing each other to guess the song or artist being played!
For ages: 9 – 11 years.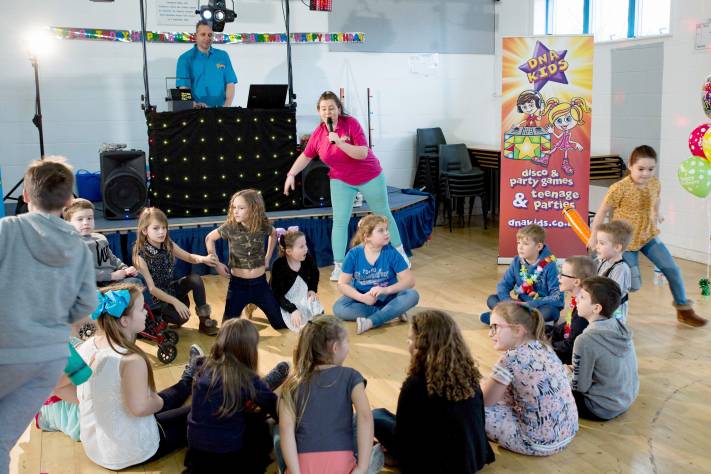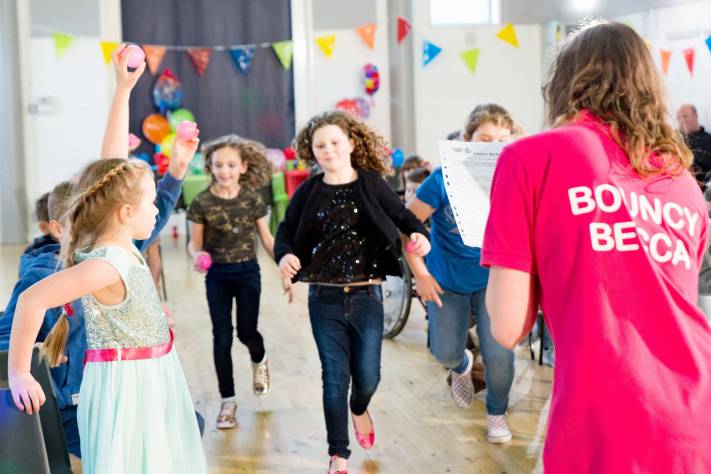 Party Rockers Limbo
Get ready for the battle of the year, the Popstars vs. the Rockstars to see who will take the coveted title of the ultimate limbo champions! Limbo takes a fun popstar themed twist in our signature party game.
For ages: 4 – 11 years.
Popstars Big Day
This laugh out loud story-based team game has it all – anticipation, speed and plenty of excitement! The children all play characters in a thrilling popstar themed story about the Popstar's big day at a pop concert. As soon as the children hear their character's name mentioned, that's when the frantic fun really begins!
For ages: 4 – 11 years.
Rock the Party
In this dance-based game the children perform their best dancing and when the music stops they race to one of four popstar themed picture boards. Luck then takes over as we reveal which popstar picture board has randomly been chosen!
For ages: 4 – 11 years.
Taylor (Swift) / Justin (Bieber) Says
Younger children love performing fun popstar based actions in our themed version of Simon Says. From posing for photographs to walking down the red carpet, the children will get to act out their ultimate popstar fantasies!
For ages: 4 – 7 years.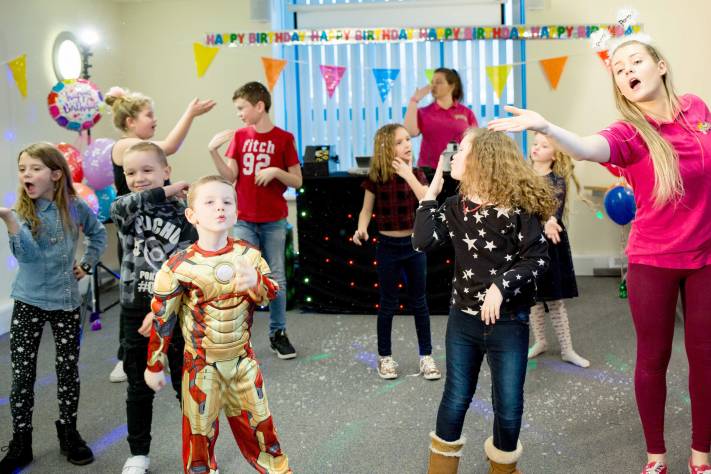 ×
Login to My DNA Kids
Please enter your booking reference and password below. You can find these on your booking confirmation email.
×
Forgotten Password
Please enter your email address below...
×
Forgotten Password
Thank you. We have emailed you details of how to reset your password if your email address matches one of our parties.
If you can't find the email, please check your spam folder.
×