Princesses & Superheroes Party Games
Princesses & Superheroes Party Games
We tailor our Princesses and Superheroes Party games towards the birthday child's favourite make believe characters, whether it is pretty princesses or brave superheroes, so it is more fun and personal for them!
Bippity Boppity Boo / Superhero Showdown
A visually exciting game featuring fun cartoon princess and superhero picture boards. The children dance to the music and then when it stops, they quickly race to their favourite princess or superhero picture board and hope that they are not randomly chosen!
For ages: 4 – 7 years.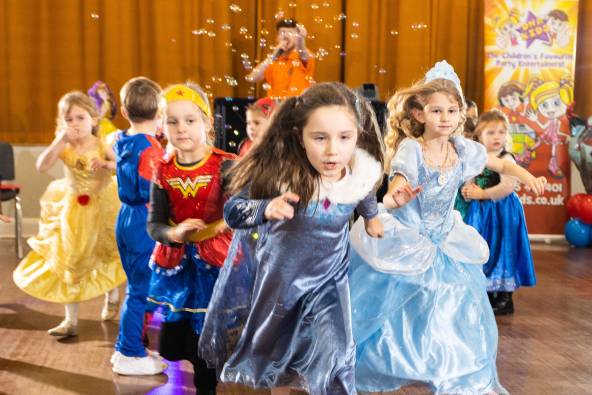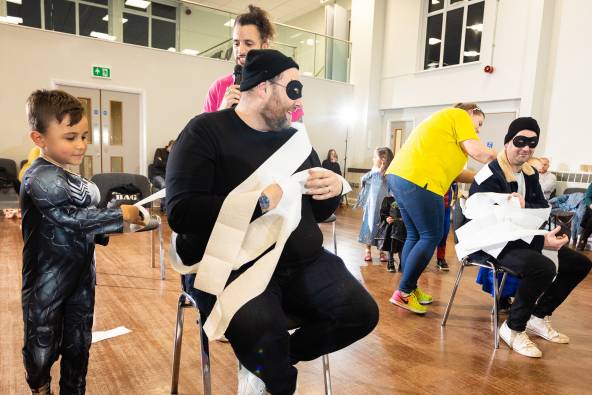 Bumbling Bank Robbers
The naughty bank robbers have broken into the bank vault to try and steal all the money. Thankfully the children's super senses have alerted them to their dastardly deed. Can our plucky superheroes fly to the bank, tie-up our naughty bank robbers and retrieve the stolen loot?! For birthday superheroes only.
For ages: 4 – 7 years.
Dr. Devious & the Jelly Ray Gun
Shocking news has just come in. The mad scientist Dr. Devious is planning to build a jelly ray gun, so that he can turn the world into wobbly jelly! Can our young superheroes find the missing crystals that power the jelly ray gun before it's too late? For birthday superheroes only.
For ages: 4 – 7 years.
Hectic Heroes / Pass the Princess
In this fast-paced and sitting-based game children quickly pass around multiple superhero or princess soft toys as quickly as they can because when the music stops, that's when the fun really begins!
For ages: 4 – 7 years.
Hunt for the Sparkly Diamonds
Princess Sparkle, the prettiest princess in the whole of the Sparkly Kingdom is very upset, as she is set to marry Prince Dashing but her sparkly diamonds from her beautiful wedding ring have gone missing! Can the children help her find them, so that she can marry her prince? For birthday princesses only.
For ages: 4 – 7 years.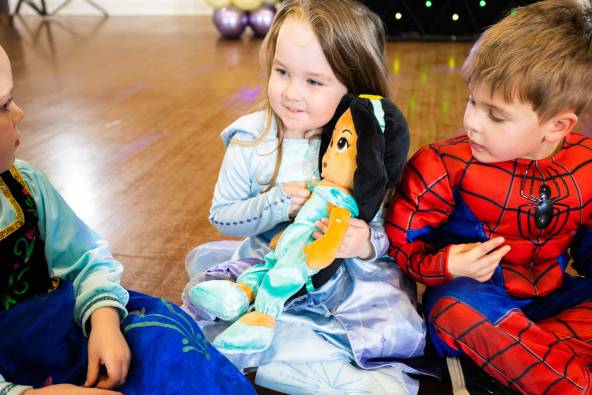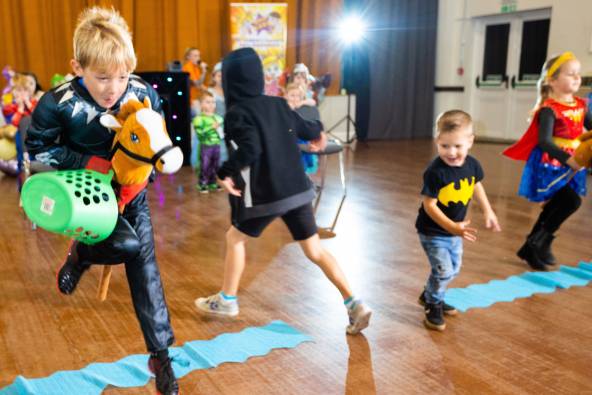 Ka-Boom! Bumps / Magical Bumps
Our princess or superhero version of the timeless classic Musical Bumps makes the perfect party game to get little ones quickly into the party mood. If preferred, the children are welcome to play Sparkly Statues or Super Statues instead!
For ages: 4 – 5 years.
Once Upon a Dream
The wicked witch has stolen the princess's magic rings and without them the princess's dreams will not come true! Can our brave helpers race on the king's horses through the forest, jump over the stream that leads to the witch's castle and retrieve the princess's magic rings? For birthday princesses only.
For ages: 4 – 7 years.
Princess Bubbles Says / Super DJ Says
Our princesses and superheroes version of Simon Says allows the children to perform lots of exciting themed actions; such as blasting baddies like Ironman and twirling like Belle, through to spinning a web like Spiderman and singing like Elsa!
For ages: 4 – 7 years.
Princesses vs. Superheroes Limbo
Our signature game of limbo gets a fun princesses and superheroes themed makeover. Who will prove to be the best limboers and go down the lowest; will it be the pretty princesses or the brave superheroes? There is only one way to find out!
For ages: 4 – 7 years.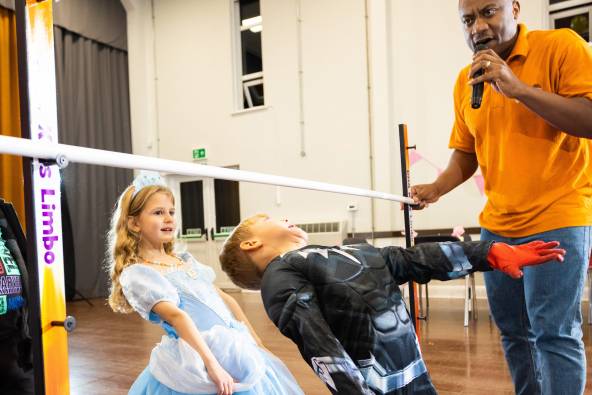 ×
Login to My DNA Kids
Please enter your booking reference and password below. You can find these on your booking confirmation email.
×
Forgotten Password
Please enter your email address below...
×
Forgotten Password
Thank you. We have emailed you details of how to reset your password if your email address matches one of our parties.
If you can't find the email, please check your spam folder.
×