Soccer Superstar Football Party Games
Soccer Superstar Football Party Games
A children's football party should be so much more than just a football match. It should be unique, exciting and captivating from start to finish!
This is why our Soccer Superstar Football Party not only has a 7 match football tournament but some truly brilliant football-based games as well!
Frantic Football
Frantic by name, frantic by nature! In this fast-paced game the children split into two teams and listen out for their number to be called out. For when it does, the children need to race on to the pitch and go for goal before their opponents do!
For ages: 5 – 11 years.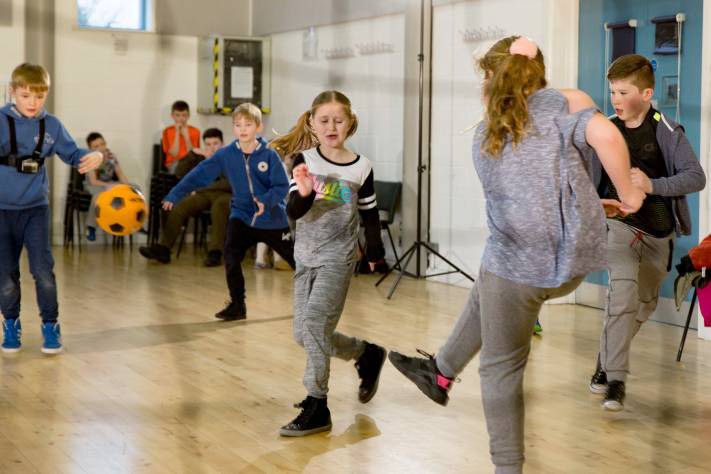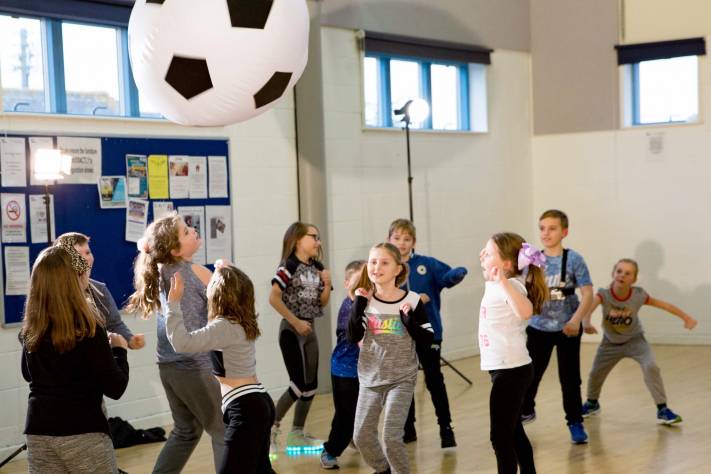 Giant Inflatable Football Match
Our hilarious Giant Inflatable Football Match is football at its funniest! The children play a fun football match using a giant inflatable football. The best bit is, there are no goalkeepers allowed. Expect plenty of defensive goal line saves using heads, chest and of course, feet!
For ages: 5 – 11 years.
Keepy Uppy Competition
There is something almost therapeutical about keeping a football in the air. What is it about the simple but timeless enjoyment of keeping a ball from touching the floor using your feet, knees, chest and head? Whatever it is, the children love to show off their Keepy Uppy skills to all their friends!
For ages: 5 – 11 years.
Penalty Shoot Out Contest
The children get to test their striking skills in this knockout style penalty shootout. It sounds simple, beat the goalkeeper by scoring at least one goal using 3 footballs. Get it wrong and the children learn that being a world class striker may not be as easy as it looks!
For ages: 5 – 11 years.
Soccer Superstar FA Cup Tournament
The main event that the children cannot wait to play! Following the food break, the children are split into four equal and well-matched teams. After choosing their team names the children are ready for action! Each team will play 3 matches with the two top teams playing a 4th nail-biting final match.
For ages: 5 – 11 years.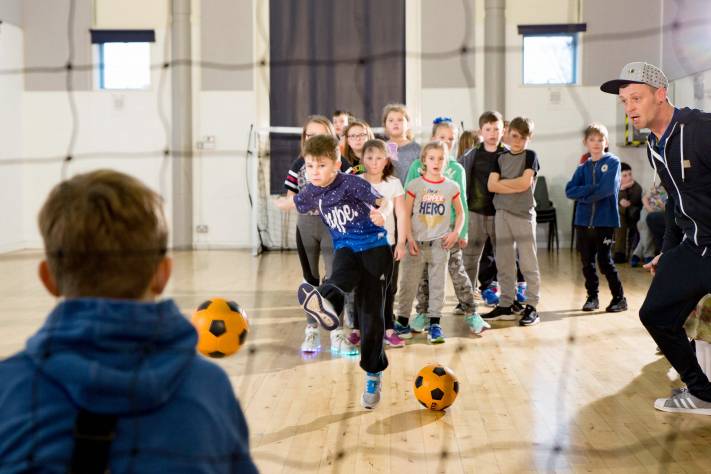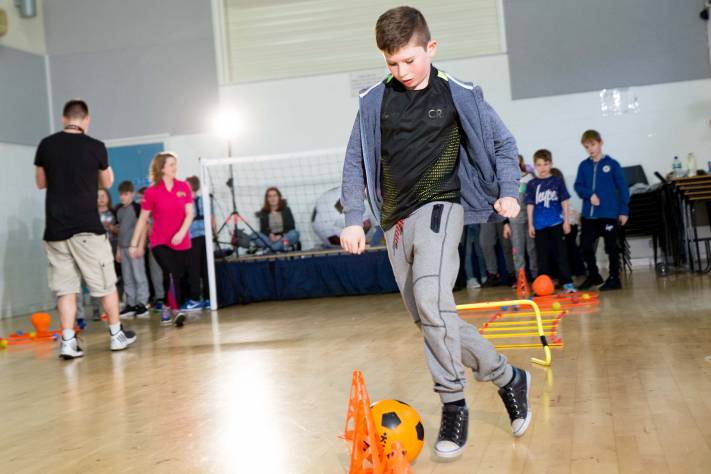 Soccer Superstar Training & Skills Course
The perfect warm-up game. Our Soccer Superstar Training & Skills Course gets the children ready for the action-packed excitement that lies ahead, whilst still being a whole lot of fun!
Once split into two teams, the children race each other through a series of challenging football training equipment, including reaction hoops, agility ladders, dribbling cones and more!
For ages: 5 – 11 years.
×
Login to My DNA Kids
Please enter your booking reference and password below. You can find these on your booking confirmation email.
×
Forgotten Password
Please enter your email address below...
×
Forgotten Password
Thank you. We have emailed you details of how to reset your password if your email address matches one of our parties.
If you can't find the email, please check your spam folder.
×