Unicorn Party Games
Our magical Unicorn Party is every unicorn fans dream come true! It comes packed with highly imaginative and universally appealing unicorn themed party games to suit girls and boys of all ages!
Buttercup's Bumps / Stardust's Statues
Our unicorn spin on Musical Bumps or Statues makes the perfect party game for younger children to begin with. This helps them to quickly relax and settle into the party.
For ages: 4 – 5 years.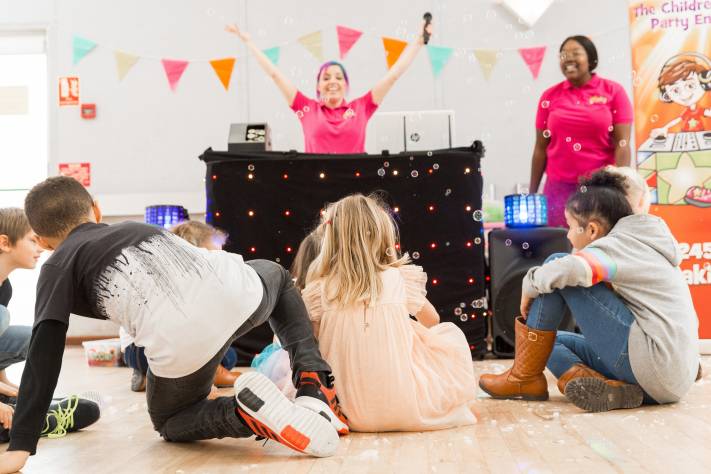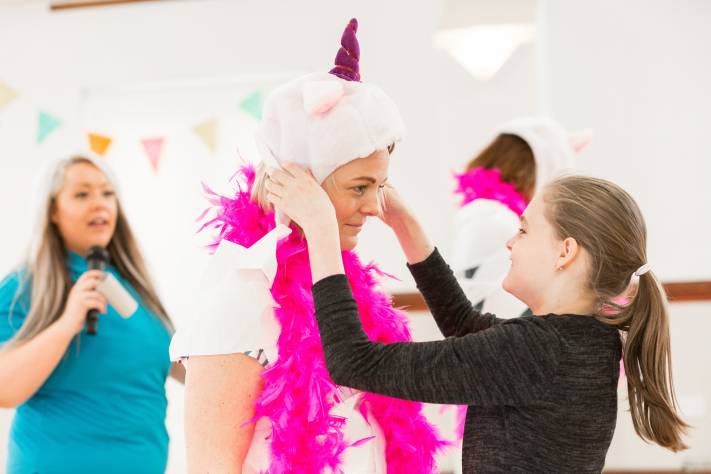 I'm A Unicorn!
Every Unicorn Party needs one of these majestic creatures in attendance. In fact, make that two unicorns! In this laugh out loud team-based game, children race to transform two parents into loveable unicorns, complete with horns, hooves and bright pink feather boas!
For ages: 6 – 11 years.
Rainbow's Run-around
In this fun, sitting-based game the children will meet our two colourful pet unicorns, 'Rainbow' and 'Sunshine'. As the music is played the children must quickly pass around our adorable friends as quickly as they can before the music stops!
For 7 – 11 year olds, we add in a fun twist to make it more challenging.
For ages: 4 – 11 years.
Reach For The Stars
Drago the dragon has stolen all the colours of the rainbow and without them there will never be a rainbow in the sky again! Can our young helpers race on the brave unicorns through the enchanted forest, jump over the stream of dreams that leads to the dragon's lair to retrieve the rainbow stars? We hope so!
For ages: 4 – 7 years.
Secrets Of The Enchanted Forest
A fun dance-based game that keeps the children in suspense! The children dance away and when the music stops, they race to stand by one of the four enchanted forest picture boards featuring lots of mythical unicorns.
A brave volunteer then picks a random smaller enchanted forest picture board to open. Which colourful unicorns are inside? We are too scared to look!
For ages: 4 – 11 years.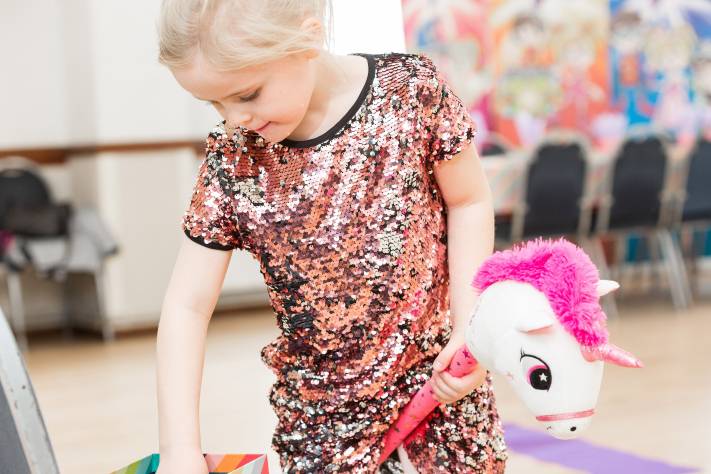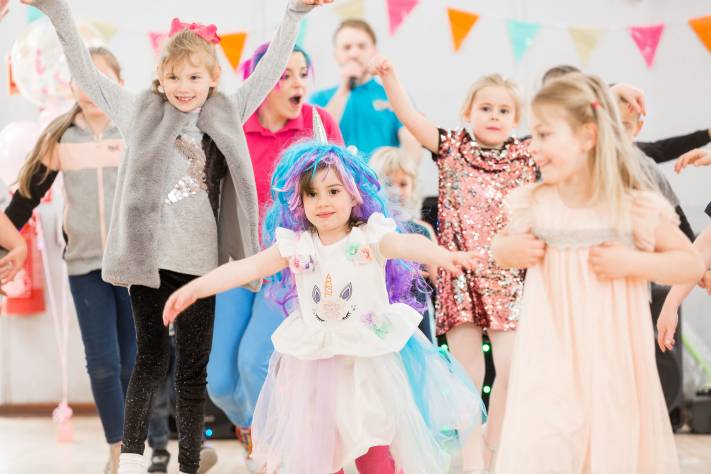 Snowflake (The Unicorn) Says
Our unicorn version of Simon Says allows the children to perform lots of exciting unicorn themed actions, such as riding Snowflake the unicorn, brushing the unicorn's mane and jumping across the fluffy clouds to name but a small few!
For ages: 4 – 6 years.
Sparkle Like A Unicorn
Older children will find this dance-based game both hilarious and exciting! The children dance whilst listening out for one of four fun unicorn themed positions to be called out. The children then have to quickly adopt the position on their own or within a group before their friends do!
For ages: 7 – 11 years.
Sunshine's Birthday Surprise
This laugh out loud story-based team game has it all – anticipation, speed and plenty of excitement! The children all play characters in a thrilling unicorn themed story about Sunshine the unicorn's surprise birthday party. As soon as the children hear their character's name mentioned, that's when the frantic fun really begins!
For ages: 8 – 11 years.
Sweet Hoof
An exciting unicorn themed spin on the classic 'Chocolate Game' without the sticky mess! Children roll a dice in the hope of getting a six. If a child gets a six, they then have to quickly put on the hilarious unicorn themed clothing props and eat lots of yummy sweets like a unicorn before someone else ruins their fun!
For ages: 8 – 11 years.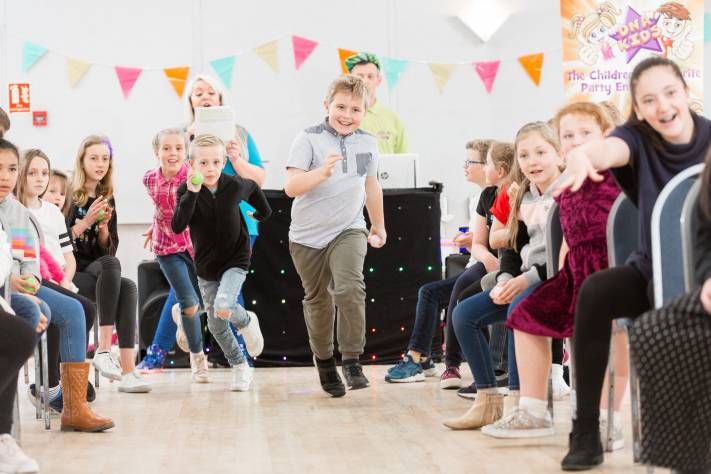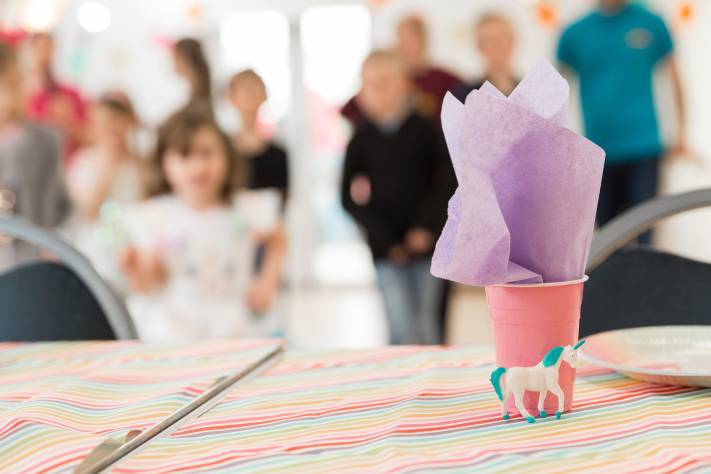 The Mischievous Miniature Unicorns
Not many people know that our children's entertainers have mischievous miniature unicorns living at the end of their garden, or that their unicorn's favourite game to play is Hide 'n' Seek with lots of excited children! Start counting to 5 kids. Quick hide unicorns... the children are coming ready or not!
For ages: 4 – 7 years.
×
Login to My DNA Kids
Please enter your booking reference and password below. You can find these on your booking confirmation email.
×
Forgotten Password
Please enter your email address below...
×
Forgotten Password
Thank you. We have emailed you details of how to reset your password if your email address matches one of our parties.
If you can't find the email, please check your spam folder.
×