Wacky Science Party Games
Wacky Science Party Games
Before the children sit down to be enthralled and entertained by our Wacky Science Show, we play some truly-unique music-based science themed party games for the first hour!
Awesome Atoms
Just like molecules being formed, the atoms (children) need to quickly come together in this funny dance-based game. When the entertainer randomly calls out a number, if any of the atoms are too slow to react they will be out of the game!
For ages: 8 – 11 years.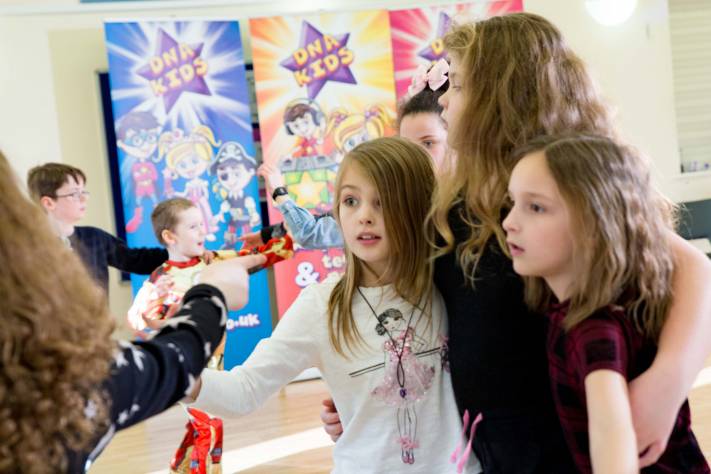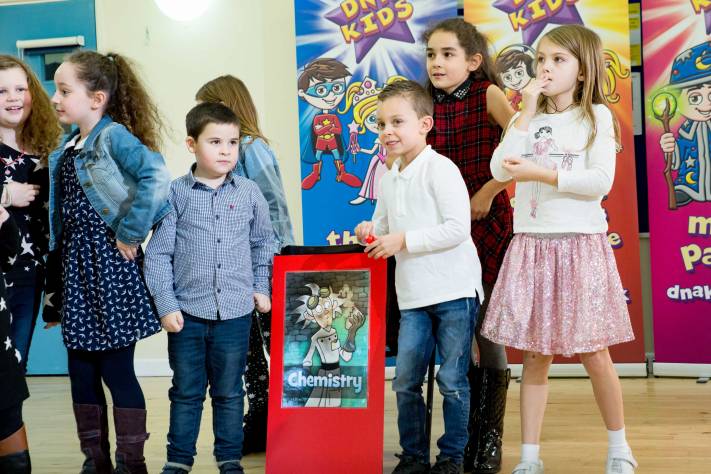 Brainstorm
A funny dance-based game involving luck, a big brain and science themed cartoon picture boards. After choosing which picture board to stand next to, the children then answer an age appropriate science themed question. Can they get the question right to stay in the game? Please note: we simplify this game for 6 & 7 year olds.
For ages: 6 – 11 years.
Geeks vs. Boffins Limbo
Great geeks and brilliant boffins battle out to see who will be crowned the limbo champions. Who will prove to be the real limbo kings (or queens) of the science nerds? You will have to wait and see!
For ages: 6 – 11 years.
Planet Panic
In this hilarious and energetic sitting-based game the children pass around multiple inflatable planets. However, the excitement really begins when the music stops! Expect plenty of fast-paced interplanetary thrills! Please note: we simplify this game for 6 & 7 year olds.
For ages: 6 – 11 years.
Professor Bunsen's Bumps
Our leading wacky scientist 'Professor Bunsen' loves Musical Bumps so much so that we even named the game after him! A popular traditional favourite that is perfect for younger children.
For ages: 6 – 7 years.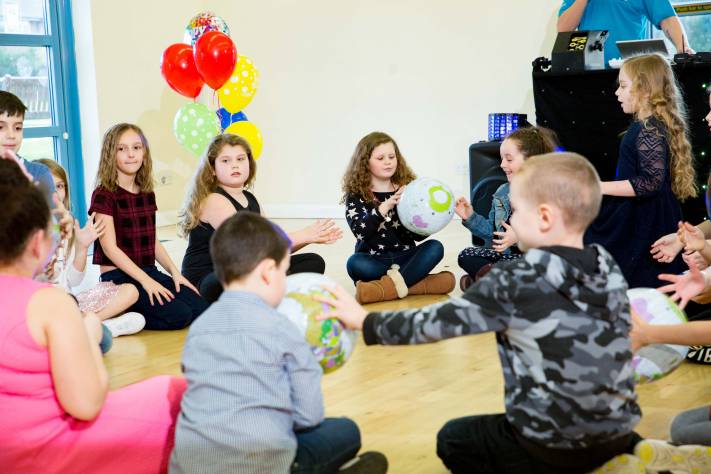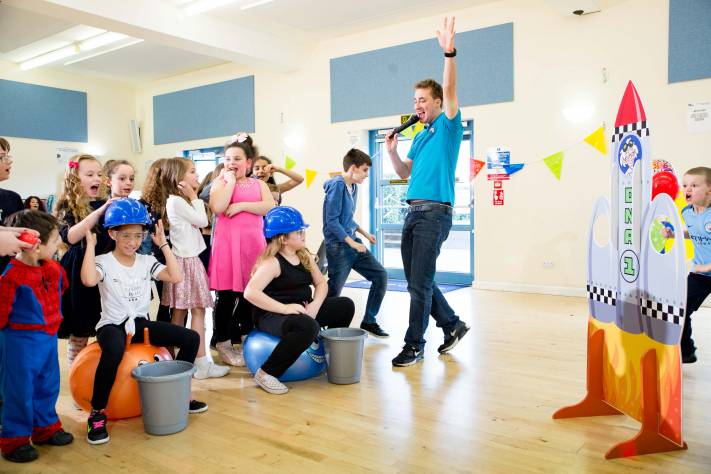 Rocket Racers
A team-based game unlike any other! Our rocket engineers (children) have to race to the free-standing cartoon rocket to fill up its boosters with fuel cells before it blasts off.
But first the children have to quickly negotiate their way to the launch pad on space hoppers and dress as rocket engineers. Expect plenty of rocket science fun! Please note: we simplify this game for 6 & 7 year olds.
For ages: 6 – 11 years.
×
Login to My DNA Kids
Please enter your booking reference and password below. You can find these on your booking confirmation email.
×
Forgotten Password
Please enter your email address below...
×
Forgotten Password
Thank you. We have emailed you details of how to reset your password if your email address matches one of our parties.
If you can't find the email, please check your spam folder.
×