Winter Wonderland Party Games
Winter Wonderland Party Games
Winter is such a magical time, with snow outside, warm cosy nights inside and of course, the magic of Christmas itself.
Our exciting Winter Wonderland Party games complete with fun winter themed props, are perfect for birthday parties from November through to February, as well as magical Christmas Parties in December!
Bubbles & DJ's Winter Fun
A bright colourful game featuring fun cartoon winter-scene picture boards. The children dance to the music and then when the music stops, they quickly stand by their favourite winter themed picture board and hope that their board is not chosen!
For ages: 4 – 8 years.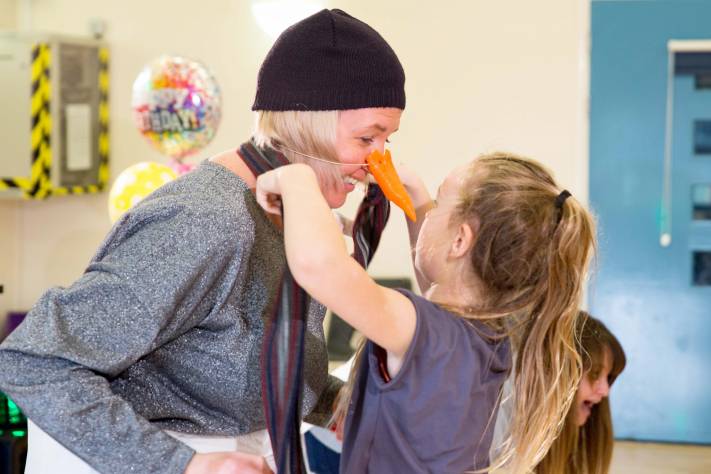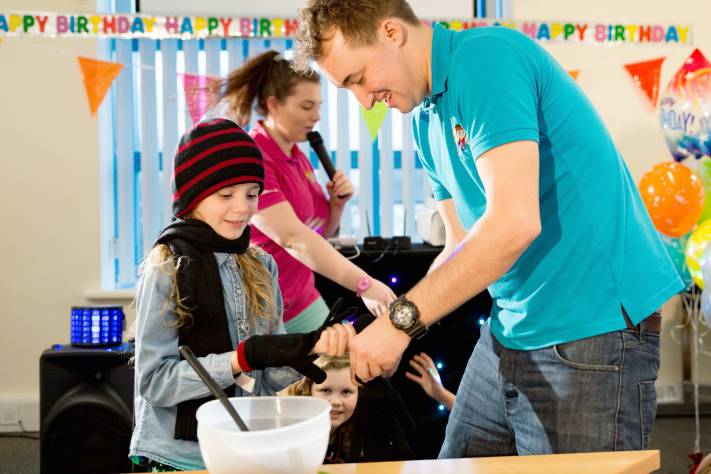 Building Frosty
Every Winter Wonderland Party needs a snowman. In fact, make that two snowmen! In this laugh out loud team-based game, the children race to transform two parents into loveable Frosty the Snowmen complete with hats, gloves, scarves and carrot noses!
For ages: 7 – 11 years.
Chilled Candy
Chilled Candy gives the children all the fun of the classic 'Chocolate Game' but without the gooey mess! Using a dice, the children try to roll a six because when they do, they then race to put on winter themed clothing props so that they can eat lots of yummy sweets!
For ages: 9 – 11 years.
DNA Kids Winter Olympics
The Winter Olympics is a chance for elite athletes to demonstrate the pinnacle of human endurance and sportsmanship. The DNA Kids Winter Olympics is a chance for crazy kids to ride spacer hoppers, quickly dress in winter clothing, negotiate a frozen lake and throw snowballs at toy polar bears in an attempt to gain points!
For ages: 7 – 11 years.
Frosty Says
Younger children will love acting out the fun winter themed actions in our Winter Wonderland Party version of Simon Says. From sledging down a hill and snow ball fighting, through to ice skating across the frozen lake and stroking the reindeers to name but a few fun actions!
Please note, we play Santa Says for kids Christmas Parties.
For ages: 4 – 6 years.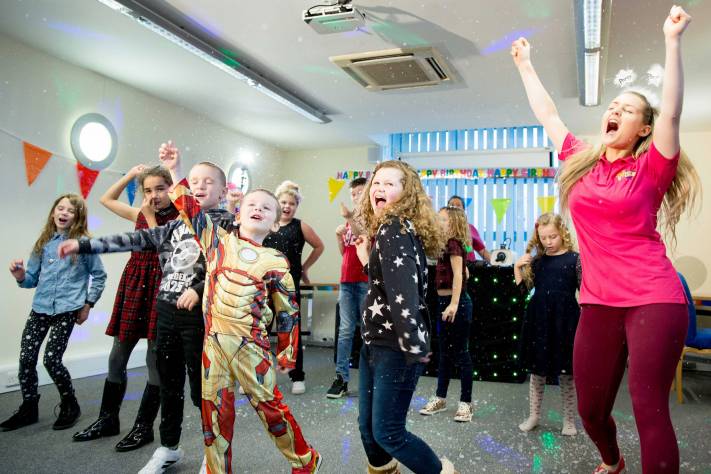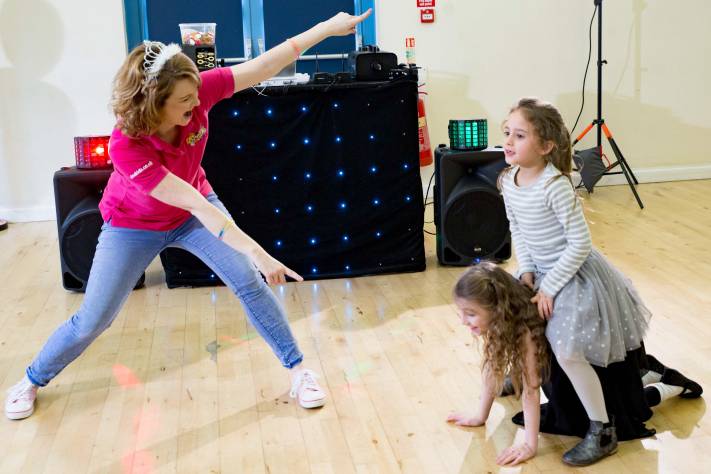 Howling Huskies
Older children will find this dance-based game both hilarious and exciting! The children dance whilst listening out for one of four winter themed positions to be called out. The children then have to quickly adopt the position on their own or within a group before their friends do!
For ages: 7 – 11 years.
Jack Frost's Icy Freeze
Our winter themed twist on the traditional favourite party game Musical Statues acts as the perfect warm-up game, allowing little ones to quickly settle into the party and bond with their friends!
For ages: 4 – 6 years.
×
Login to My DNA Kids
Please enter your booking reference and password below. You can find these on your booking confirmation email.
×
Forgotten Password
Please enter your email address below...
×
Forgotten Password
Thank you. We have emailed you details of how to reset your password if your email address matches one of our parties.
If you can't find the email, please check your spam folder.
×