6th Mar 2019
How to Plan a Children's Tea Party!
Read our steps to plan the perfect kid's tea party, straight from the brains of our party experts at DNA Kids! From invitations, menus and games - we've got it covered.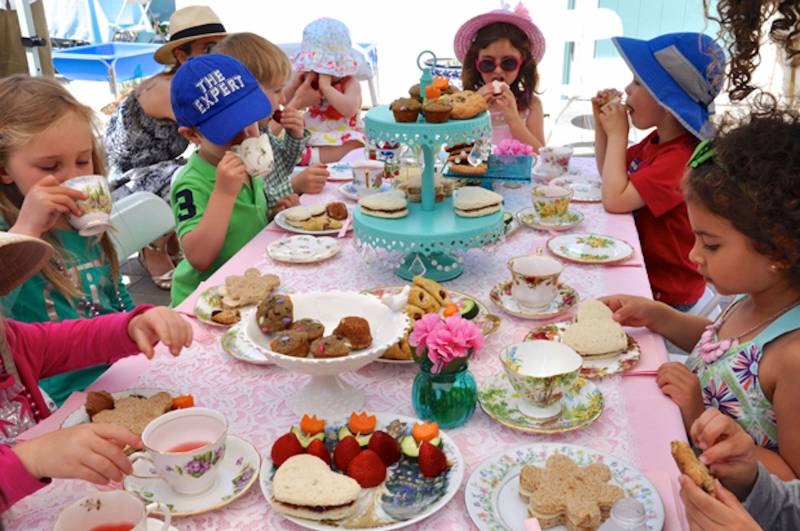 In the past couple of hundred years, a lot's changed, but one thing that hasn't changed is children's love for tea parties! No matter how many new toys are released or how many digital devices we have at our fingertips, the little ones will always enjoy the simplicity of a tea party.
So, why not treat your child to a tea party with all their friends? It could be for a birthday, seasonal event, or just because. Whatever your reason, our team at DNA Kids have put together our top tips for how to plan a children's tea party that'll definitely go down a treat.
Send Out the Invites
No tea party is complete without a formal invitation, so pick a date and send yours out. Whatever your theme, be it a teddy bears tea party or a princess theme, it's a great idea to have your invites reflect your party. You can make them online, order them, or sit down with your child and make them together.
Plan Your Menu
Next step: plan your menu! This is a super fun part of every tea party and your child will love helping you select the tasty treats and different drinks they'd like at their tea party.
We recommend including small sandwiches with a variety of fillings, mini cupcakes, pastries, and fruit, alongside an alternative to tea, such as lemonade or juice. Preparing for some fussy eaters? We've got some tips for that too. Just make sure your menus delicious and it'll be sure to be a hit!
Think About Appearances
A good tea party is always had in nice surroundings, so make sure to set the table for yours.
Layout a tablecloth, plates, cups, and serving dishes that follow your theme. You should also make sure the food is presented thoughtfully – if you're going for a more traditional theme, a tiered cake stand is a great way to set out your treats.
Tea Party Games
When the food's been eaten and the 'tea' has been drunk, it's time for party games. Pick some top tea party games and collect prizes based on your theme.
If your little one has gone for a princess tea party, a great idea is to have everyone decorate their own tiara! Or, if yours prefers something a little more teddy-bear themed, why not have them put on a show using their bears as props? There are a ton of games you can play, so get creative.
Host a DNA Kids Tea Party
At DNA Kids, we're experts in throwing great parties for little ones, and can take all the worry off your shoulders – you won't have to think about a thing. If you think we could help you host the perfect party, get in touch with our team today.
×
Login to My DNA Kids
Please enter your booking reference and password below. You can find these on your booking confirmation email.
×
Forgotten Password
Please enter your email address below...
×
Forgotten Password
Thank you. We have emailed you details of how to reset your password if your email address matches one of our parties.
If you can't find the email, please check your spam folder.
×