18th Jan 2018
How to make your kid's birthday party one to remember – Part 1 of 2
Entertainer Boogie Ben shares his wisdom about why birthday parties are so much more than just a party.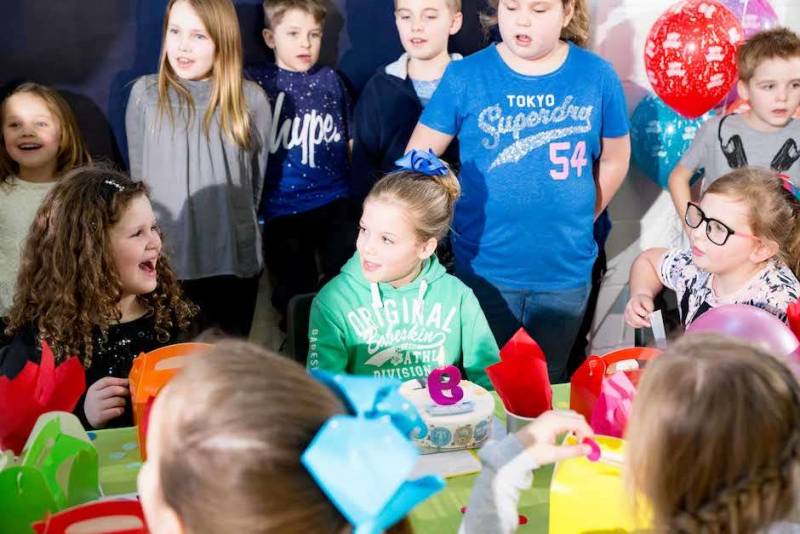 Adulthood is a dog-eat-dog world. You spend the last 60 years of your life in competition with other people for pretty much everything – jobs, relationships, parking spaces, position in the queue at the Post Office – but childhood is a relatively balanced period. There are very few things where children compete against each other that actually matter until the eventual battle for a spot in secondary school.
But one area in which children always have the potential to excel above their friends, in which success can bring about popularity, being the centre of attention in the best way possible, and solidifying the greatest memories of their crucial first ten years is the Best Birthday Battle.
Every class has a child who 'always has the best party'. Parents, you may take it for granted. You may not even be aware that you look forward to that child's birthday each year. But have you ever stopped to consider that that child could be your child? Want to know how? Read on…
So, parents, before we discuss the qualities that 'Make Your Kid's Birthday Party One to Remember', let's quickly understand why this is so important. Take a moment please to reflect on your own childhood. What are your happiest and boldest memories?
Mine are performing the role of Evil King Herod in a school production of the story of the Three Wise Men, going on stage in a pantomime to throw a pie in the face of one of the Chuckle Brothers, and an amazing 6th Birthday Party in which my mum hired a truly brilliant magician that made all the other kids jealous because none of their entertainers were ever as good.
22 years later I remember what he wore, what tricks he did, the involvement I had during his show, and the smiles on the faces of my friends as he performed. Cheesy? Perhaps. Embellished over time into a dreamlike image? Most probably. But it's a memory that has stuck with me while all my other parties and all my friends' parties have hazily flowed into one memory where details are hard to separate.
I'm still grateful to my parents for helping me create those memories. Not just for the party itself, but for the buzz of excitement surrounding it back at school the next week. For the increased anticipation leading up to my birthdays in the future. For the fact that everyone else in class failed to have a birthday which compared favourably to mine (this may have been my own biased outlook, but isn't that all that matters?).
Do you share similar memories to me? What was the best birthday party you ever had? How did it compare to your friends'? If you ever meet me at one of your kids' parties, please do make a point of telling me, I am genuinely interested!
That party I described was great for me at the time. It fulfilled the 3 reasons I believe answer the question 'Why Is It Important To Make Your Kid's Birthday Party One To Remember?': namely, long term memories, short term popularity and the enjoyment and attention at the time.
But this was in the early 90s. Kids' parties have evolved since then as much as technology. Now you can get a lot more for your money than a 30 minute magic show. You see, little did I know but around the same time as my 6th Birthday, the founder of DNA Kids, Guru Darren Bewley, was just starting out in entertainment himself.
After all this time, DNA Kids have developed and improved through experience and trial and error to fulfil every whim of both parent and child. We take away all of the stress of the entertainment side of the party and create the perfect birthday party for your child, tailored to their personal interests, desired level of involvement, and everything you could possibly hope to be included in the party.
I won't dwell on the entertainment side of things just yet – but please watch this space for a detailed analysis in the future. For the moment let me just assure you that you have no need to worry about the entertainment once a DNA Kids Entertainer has been booked.
We will be punctual, provide the perfect party customised however you want and ensure all of the children have a truly memorable experience – but none more so than your own Birthday Child.
×
Login to My DNA Kids
Please enter your booking reference and password below. You can find these on your booking confirmation email.
×
Forgotten Password
Please enter your email address below...
×
Forgotten Password
Thank you. We have emailed you details of how to reset your password if your email address matches one of our parties.
If you can't find the email, please check your spam folder.
×