18th Jan 2018
How to make your kid's birthday party one to remember – Part 2 of 2
Entertainer Boogie Ben shares his wisdom about why birthday parties are so much more than just a party.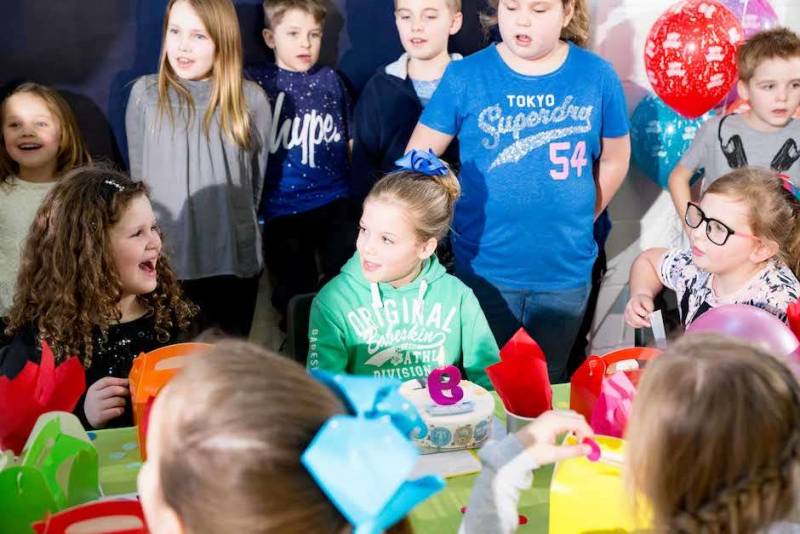 Continued from Part 1…
I want to tell you now about the non-entertainment aspects of the party which contribute to 'Making Your Kid's Birthday Party One To Remember'.
Firstly, the venue is important. Finding a good venue is not too tough. Church halls, community centres, specialist function rooms etc are all easy to find, not too expensive to hire and accessible for parents to get to and from. They are specifically designed for parties and laid out beautifully.
There will be a kitchen, tables and chairs and plenty of space for the entertainer to set up and entertain the kids. Most venues I go to are perfect. If you have a good sized room in your house then this is also fine, but you have to really imagine what it would be like filled with the number of children you expect, where the entertainer is going to set up his equipment (they will probably need a space of about 6ft x 4ft plus easy access to a power supply but we are all adaptable).
Next, the food. This is the greatest opportunity for creative freedom for the parents. If you belong to a particular culture it's a nice opportunity to introduce the kids to your cuisine – you know what kind of food kids like, so feel free to go all out. Popular choices include homemade sandwiches; takeaway pizza; a variety of meats, fruit and veg; pre-packed lunches; parties in restaurants which cater for you; and food from your own culture.
The kids will be pretty flexible and more adventurous to try new foods than you might expect, but this is also the best chance you'll have to impress the other parents there with your own ingenuity (mainly for younger parties when the parents are more likely to stay). With regards to the cake – the bigger and prettier the better with something to represent your child's greatest interest is best – store bought or homemade if you have the decorative skills are equally suitable.
Finally, if you really want to go all out then you can decorate the venue to suit the theme of the party, which will usually be dictated by your child's main interests. I've seen some great banners and table settings to add that extra 'WOW' factor and really set the mood but again, this is an additional bonus.
If your child is dressing up then you want to make a special effort to make sure they stand out too. The difference between a brand new beautiful princess dress and a plastic hand-me-down hook and eye patch made of soot from the chimney dabbed on with a dirty hanky can be the difference between a happy childhood and emotional scarring for life!
Before I leave you with these thoughts let me give you a couple of "Don't's" – just little things that can hold back the success of a party. My main bugbear which I only see rarely but are bad omens are whistles or loud-noise-making instruments spread out before a party starts. The kids will go straight to them and they are a bigger distraction than a bouncy castle. Please hand them out at the end but not before the party parents please!
I like it when balloons are spread around before the party but some other entertainers find these a distraction for the kids too. And lastly punctuality is important for the birthday child – being the star of a party can be overwhelming, so it's nice for them to have a settling in period before the party starts so that they can get used to their surroundings and the attention.
Let them act important, greet their friends and collect their presents at a leisurely pace. I've done a couple of parties when the birthday child arrives 10 minutes in and seems a bit flustered, as I've already formed a relationship with their friends while we wait for them and then they have a bit of 'catching up' to do.
I hope I've given some valuable insight into why it's important to make your child's party really stand out and how you can go about doing it. The main points to remember is to find a reliable and high standard entertainer (such as the amazing, highly-trained DNA Kids entertainers!), a suitable venue for your party and to go all out on the extra tasks that a parent undertakes.
My absolute final piece of advice is for the mums who will take on the majority of the party organisation – please let your husbands help! They'll do a better job than you think, I promise!
×
Login to My DNA Kids
Please enter your booking reference and password below. You can find these on your booking confirmation email.
×
Forgotten Password
Please enter your email address below...
×
Forgotten Password
Thank you. We have emailed you details of how to reset your password if your email address matches one of our parties.
If you can't find the email, please check your spam folder.
×