29th Apr 2020
Virtual Kids Parties By DNA Kids
With our highly interactive Virtual Kids Parties, partying at home has never been so much fun!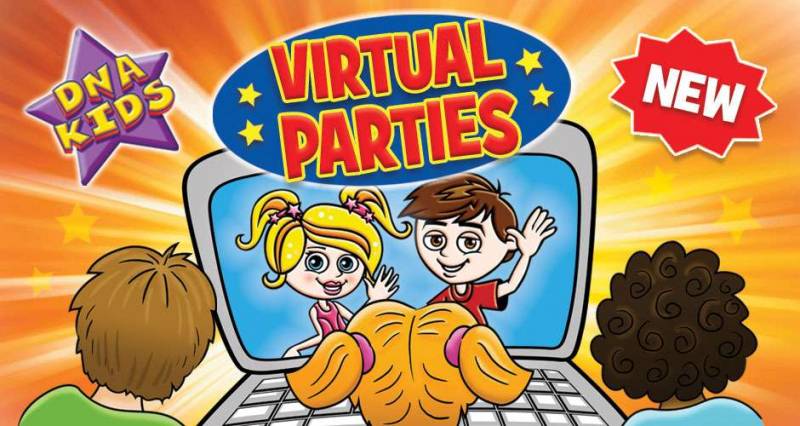 Action-Packed Online Kids Parties!
Enjoy A Big Party Feel From Home From £109!
Whilst the children may not be partying together in the same room, with our interactive virtual kid's parties you can still expect the same highly entertaining, completely engrossing and fun-filled party entertainment the children love from our face to face kid's parties!
This is due to the way our virtual kid's parties have been specially formatted. So, whether the children are playing exciting music-based party games complete with disco lights and a fun cartoon lounge background, creating amazing magical spells or joining in with wacky science experiments; they will feel like they are partying together in person no matter where they are in the world (English speaking countries only)!
If you are new to kid's Zoom parties, read our ultimate guide to hosting a fun-filled virtual children's party!
14 Awesome Virtual Parties To Choose From
We have the perfect online children's party for a boy or girl aged between 3 – 11 years. We offer the following virtual kid's parties in 5 different party lengths – 30, 45, 60, 75 or 90 minutes for up to 99 children partying together live in real time with our brilliant kid's entertainer!
Virtual Music & Games Party (4 – 11 yrs)
Our Virtual Music & Games Party brilliantly captures the timeless fun of exciting music-based party games and the latest pop & action songs and brings it to the comfort of your own home. No wonder it has quickly become our most popular online kids party! View party…
Prices:  30 mins £109  |  45 mins £119  |  60 mins £129  |  75 mins £139  |  90 mins £149
Virtual Themed Parties (4 – 7 yrs)
If your child is a big fan of Princesses, Heroes, Pirates, Unicorns, Dinosaurs, Jungle Safari or Easter, they will love our new Virtual Themed Parties! Choose your child's favourite theme or mix and match two themes together for even more fun! View party…
Prices:  30 mins £119  |  45 mins £129  |  60 mins £139  |  75 mins £149  |  90 mins £159
Virtual Magic Party (4 – 7 yrs)
From a spellbinding online magic show through to exciting music-based party games, our Virtual Magic Party is bursting with interactive online kids party entertainment to amaze little ones from beginning to end! View party…
Prices:  30 mins £119  |  45 mins £129  |  60 mins £139  |  75 mins £149  |  90 mins £159
Virtual Science Party (4 – 11 yrs)
Packed with hilarious online party entertainment for children, our Virtual Science Party combines an interactive wacky science show and workshop with unique science themed party games to really capture the children's imagination! View party…
Prices:  30 mins £139  |  45 mins £149  |  60 mins £159  |  75 mins £169  |  90 mins £179
Virtual Winter Wonderland Party (4 – 11 yrs)
Is there a season more magical than winter? From crisp white snow and the fun of building snowmen, to majestic winter animals including huskies, polar bears and reindeers; our highly-interactive Virtual Winter Wonderland Party perfectly captures it all with brrr-illiant winter themed party games and activities! View party…
Prices:  30 mins £129  |  45 mins £139  |  60 mins £149  |  75 mins £159  |  90 mins £169
Virtual Monster Party (4 – 11 yrs)
Bursting with fang-tastic Monster / Halloween themed party games, monstrous music and a terror-ific children's entertainer; your little or big monsters will have a wicked time dressing in their favourite Monster / Halloween costumes and partying from the comfort of their own haunted houses with our Virtual Monster Party! View party…
Prices:  30 mins £129  |  45 mins £139  |  60 mins £149  |  75 mins £159  |  90 mins £169
Virtual Teddies Picnic Party (3 – 6 yrs)
Our Virtual Teddies Picnic Party is quite possibly the most adorable party we have ever created! Little ones will not only love partying with their best friends in this super-sweet online kids' party, their best bear friends get to join in the fun too! View party…
Prices:  30 mins £109  |  45 mins £119  |  60 mins £129
Virtual Christmas Party (4 – 11 yrs)
With our Virtual Christmas Party, we will bring the magic and excitement of the holiday season straight to the warmth of your home with a sackful of interactive Christmas themed party games, activities and music to get the children into the Christmas party mood! View party…
Prices:  30 mins £129  |  45 mins £139  |  60 mins £149  |  75 mins £159  |  90 mins £169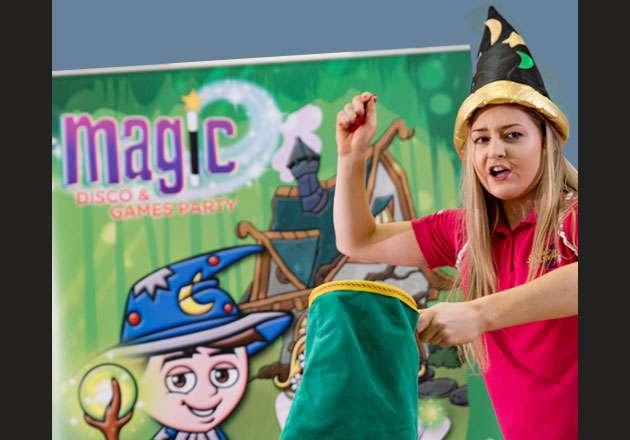 Brilliant For Birthdays & More!
From birthdays and bat-mitzvahs to christenings and Christmas parties, our Zoom based virtual kid's parties are just as versatile as our live children's parties. And not only are they great fun for the children participating, watching parents and grandparents will love them too!
Being a DNA Kids party, you can expect the birthday child to be made to feel special throughout the party. Our lively children's entertainer will take every opportunity to make the birthday child the star-of-the-show, including singing a big Happy Birthday to them at the end of the party (please feel free to bring out a birthday cake) and performing our optional DNA Birthday Kid Grand Presentation finale where they are presented with a super-cool birthday medal!*
*Please note, there is an additional charge of £5 for the medal (incl. p+p).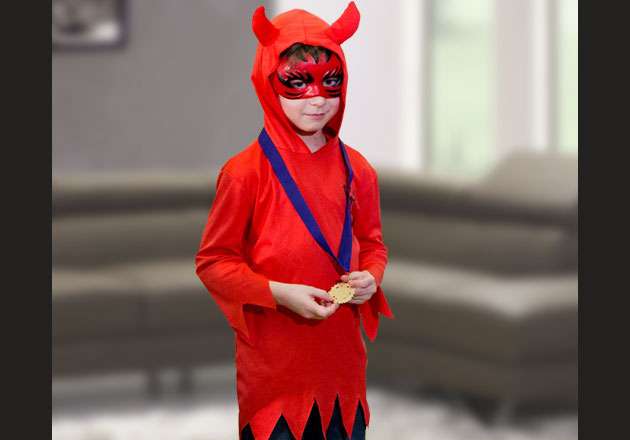 Virtual Partying Made Easy!
All it takes is one click for you and your guests to be securely partying online. Once a booking is made, we will send you a Zoom link to share with your party guests. On the day of the party, simply click on the Zoom link to be taken to the DNA Kids virtual waiting room where you and your guests will then be let into the party by the entertainer.
To make sending your Zoom link to your party guests more special, we email you a free invitation for you to copy and paste your Zoom link on to. We also include a free thank you note and fun activity/colouring sheet to share with your party guests. And if you would like a free recording of your party so that you can re-live the fun whenever you want, please just let us know!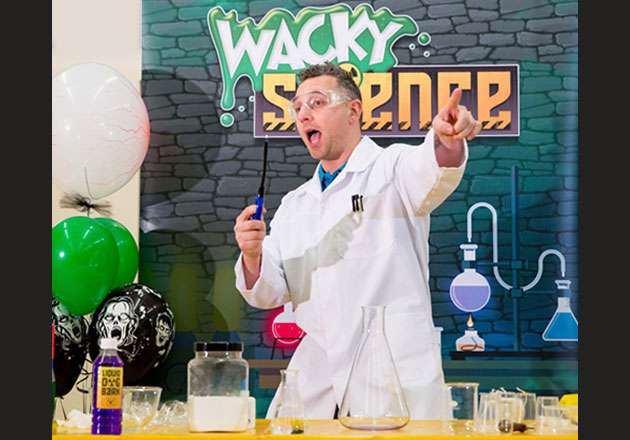 Maximise The Fun!
To really bring your online kid's party to life, we recommend 'screen mirroring' your device (i.e. mobile, tablet or laptop) to your TV and using 'Gallery View' on Zoom. This will allow you to see all of your party guests laid out in a tile format on your TV screen for maximum effect… and fun!
If you are a bit of a technophobe please don't panic! Our knowledgable party advisors are here to help you get the very best out virtual children's party or if you prefer to keep things simple, you can join in the party on any mobile, tablet, laptop or desktop.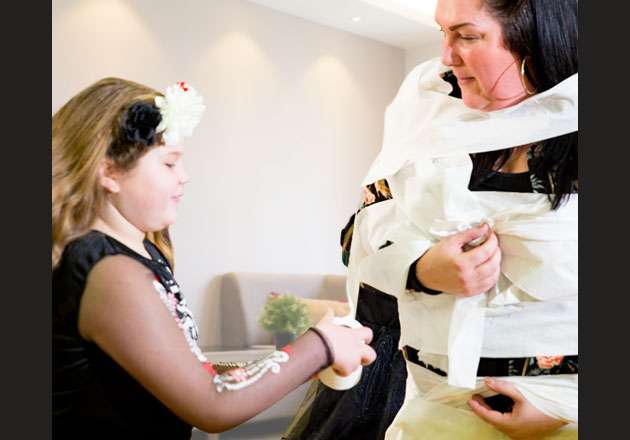 We're Here To Help!
If the idea of partying online is new to you, please don't worry, you are not alone! Virtual kids' partying is a new but fun concept for all of us and our helpful team are only too happy to answer questions or explain how they work in more detail. Our friendly party advisors can also check availability, provide you with a quote or book your virtual kid's party for you.
Please call us on 01245 401 401 or email us at hello@dnakids.co.uk. Our lines are open 9am – 5pm Monday to Friday and 10am – 4pm Saturday. You can also check availability, get a quote and book online anytime!
×
Login to My DNA Kids
Please enter your booking reference and password below. You can find these on your booking confirmation email.
×
Forgotten Password
Please enter your email address below...
×
Forgotten Password
Thank you. We have emailed you details of how to reset your password if your email address matches one of our parties.
If you can't find the email, please check your spam folder.
×