How We Make the Birthday Child Feel Special!
Birthday parties are magical events that create lasting memories, which is why it is important that the birthday child is made to feel special at all times. With years of experience, our professional kid's entertainers really know how to make the birthday child feel like the star of the show!
This begins from the moment they meet the birthday child. Upon arrival, our ultra-friendly children's entertainer will instantly create a fun and friendly bond with them that lasts throughout the party!
The birthday child will also be the leader in any team based games, they will never leave a game too early and they will be guaranteed to win a prize or two… or possibly even three! We also give extra special treatment to brothers and sisters to avoid any sibling rivalry!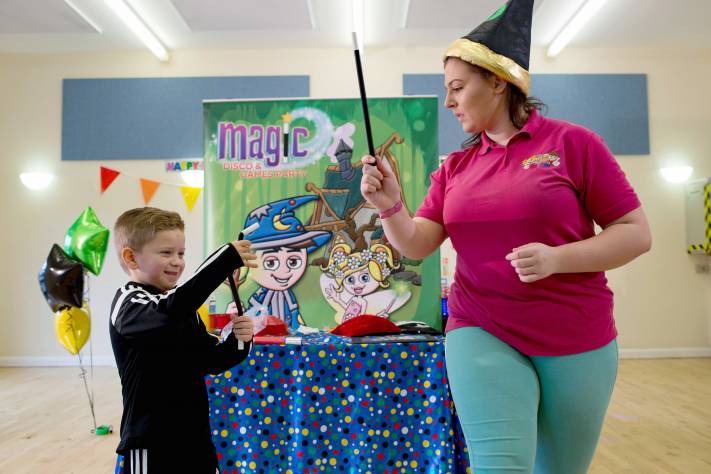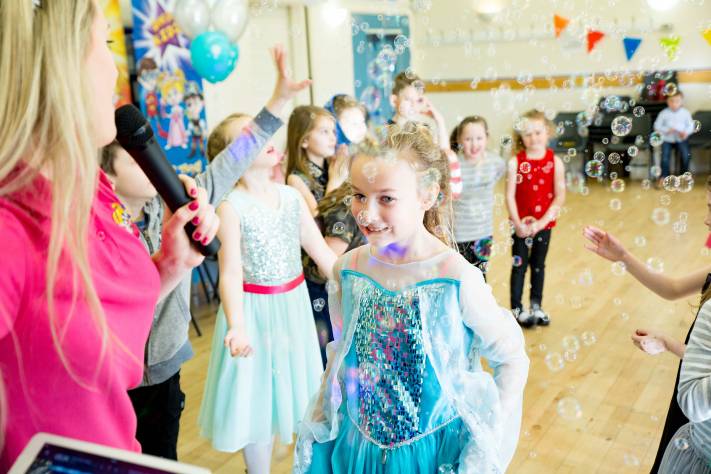 The Perfect Party Intro
Before the children begin all the exciting games, we perform a funny 'Party Introduction' routine, which involves the birthday child joining our lively children's entertainer at the front of the disco.
Our Party Introduction routine sees the birthday child helping the entertainer to welcome all their guests to the party on the microphone (optional for shy ones), whilst starting the bonding process between the entertainer and the rest of the children in a fun way!
For the Princesses & Superheroes Party, Mermaids & Pirates Party and Snow Princess Party, we also perform an optional themed 'Special Entrance' (for 5 - 7 years only) to make them feel even more special!
Brilliant Birthday Child Chant
Halfway through the party, we pause the party so that the children can have a much-needed food break to refuel. Whilst we could ask the children to simply sit down at the food table, where would the fun be in that?!
Always the ones to make even the simple things more exciting, instead we perform the 'Birthday Child Chant' march! This involves all the children lining-up behind the birthday child, as they then march like soldiers to the food table singing our hilarious birthday child chant!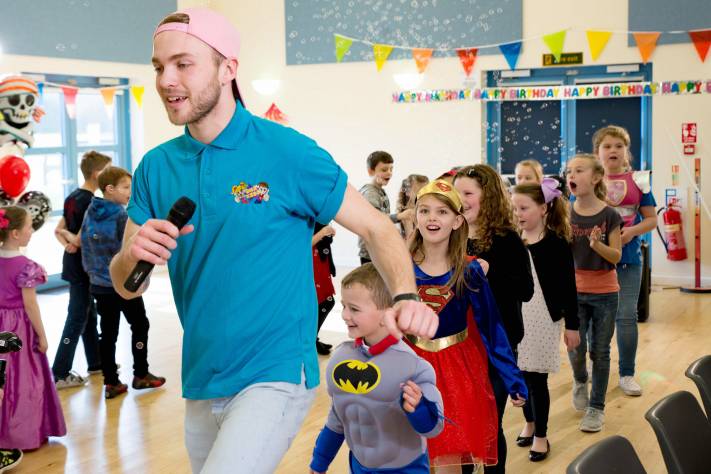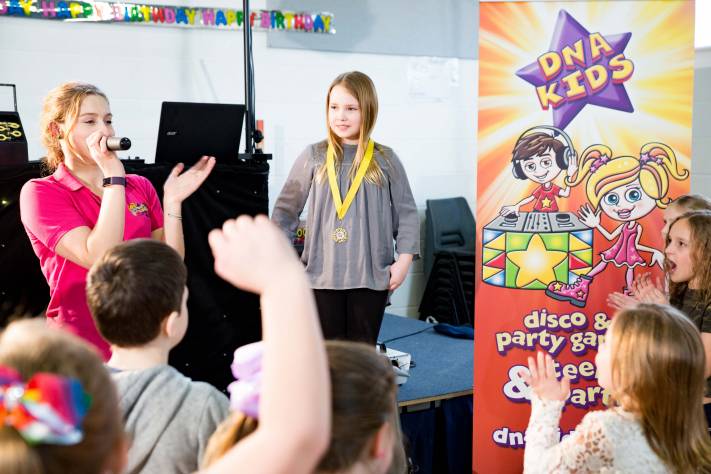 The DNA Birthday Kid Grand Presentation
Every special birthday party (and birthday child) needs a big finale! With tens of thousands of birthday children having experienced the DNA Birthday Kid Grand Presentation, it has become the only true way to finish a children's birthday party in style!
Our DNA Birthday Kid Grand Presentation involves a funny fanfare, awesome actions for the children to copy and the birthday child taking centre stage to receive their super-cool birthday medal!
×
Login to My DNA Kids
Please enter your booking reference and password below. You can find these on your booking confirmation email.
×
Forgotten Password
Please enter your email address below...
×
Forgotten Password
Thank you. We have emailed you details of how to reset your password if your email address matches one of our parties.
If you can't find the email, please check your spam folder.
×