1st May 2020
How You Can Host A Virtual Kids Party | DNA Kids
Partying at home has never been so fun! Virtual Kids parties are now available so that your little one can have the best Birthday at home.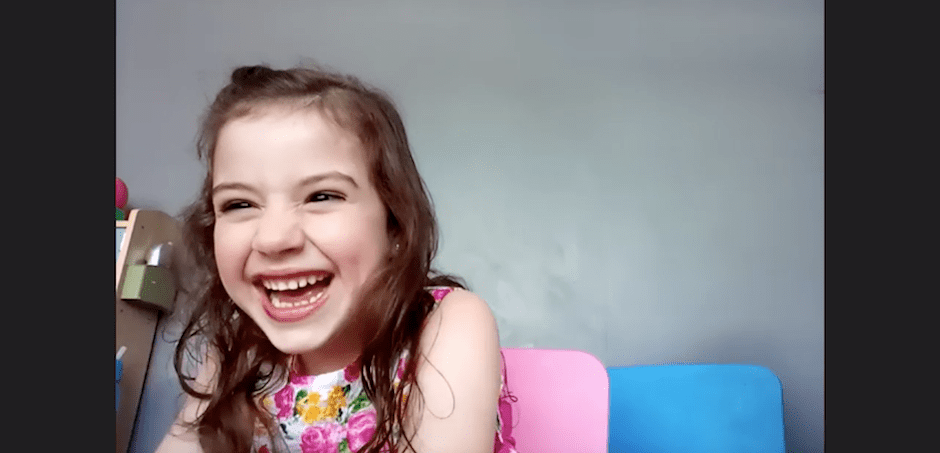 Host the best virtual kids party!
It might feel like a bad time to have a birthday right now…
To be forced to celebrate your child's birthday during the COVID-19 lockdown is frustrating, there are no two ways about it. Whether you had something planned – or were going to plan a party for the little one's upcoming birthday – not being able to go ahead with it, and knowing there's little you can do is deflating. And if you're like us, you'll get that pang of guilt for knowing your child will be disappointed.
We are right there with you. There's nothing we miss more than seeing the joy we bring to children on their birthday.
There's nothing more important on your child's birthday than for them to feel special, so, we are creating a new way to entertain them. With the beauty of technology, we can work together to create the best online birthday party! Check out our Virtual Kids Party Package here.
Have up to 98 friends join your party, hosted by Zoom!
A virtual party can be as flexible as you would like. Send out invites with a link to an online video platform that will host the party. Zoom is a safe and secure video hosting software, perfect for hosting your celebration, all you'll need to do is share the party details with your guests (don't worry, we'll help you!) And you can have up to 98 friends join.
If you want to create a more personal or exclusive vibe, you can still send out invites with all the party details to the guest's homes – you could even add treats and sweets to your delivery if you're feeling generous!
Head on over to the DNA Kids Youtube channel where you can meet just a few of our party entertainers. They'll provide party games, laughter, dancing and smiles for the whole family – sure to make your child's day special.
If you are new to kid's Zoom parties, check out our ultimate guide to hosting a fun-filled virtual children's party!
An hour with entertainment perfect for small and large spaces
You'll get one hour of fun, courtesy of our entertainer. Want proof our entertainer will be fantastic? Take a look at how we choose them.
Play and take part in all the games in spaces as small as 6ft x 6ft. Living rooms, dining rooms or play rooms are more than appropriate! Here are some of the things you'll need to get the most out of the fun.
A laptop, computer or tablet.
Any sweets or treats you may want to provide. As much as we'd like to offer these during the party, the technology doesn't quite exist yet!
Bits and bobs you can hide for a scavenger hunt.
Depending on the party theme you chose, there may be some other things we recommend!
Invite anyone with an internet connection. Well, not anyone
It might not be a traditional party, but you can still invite anyone you choose. They have to have an internet connection, that's it. Neighbours, school friends, family or grandparents!
Like we mentioned before, you can have up to 98 guests, the choice is yours. You could even stagger your guests and have friends for half an hour and then family for half an hour, or skip on the family; we won't judge!
For a more personal and fun experience, 5 – 20 children will work well. Smaller groups mean our entertainer can more easily include everyone, learn their names, and make sure everyone's taking part and enjoying themselves.
Video hangouts are perfect for talking to people from across the land. Friends or family from afar that you miss dearly, you can now invite and include as part of your child's special day. If they live in a different town, city or country, they can be a part of the celebration. We all miss our family and friends during this time, so a virtual party is a perfect way to see them all and lift their spirits.
Why not consider a virtual party?
If your child has a birthday coming up, why not consider a virtual party with us? With marvellous entertainers to host and the ability to have lots of guests joining, make having a birthday at home even more fun! Contact the team today to get planning.
×
Login to My DNA Kids
Please enter your booking reference and password below. You can find these on your booking confirmation email.
×
Forgotten Password
Please enter your email address below...
×
Forgotten Password
Thank you. We have emailed you details of how to reset your password if your email address matches one of our parties.
If you can't find the email, please check your spam folder.
×