8th May 2019
Make School Mornings Easier with These Top Tips
Struggling to get your kids up and ready for school in the mornings? Don't panic! Our tips are exactly what you need to change that.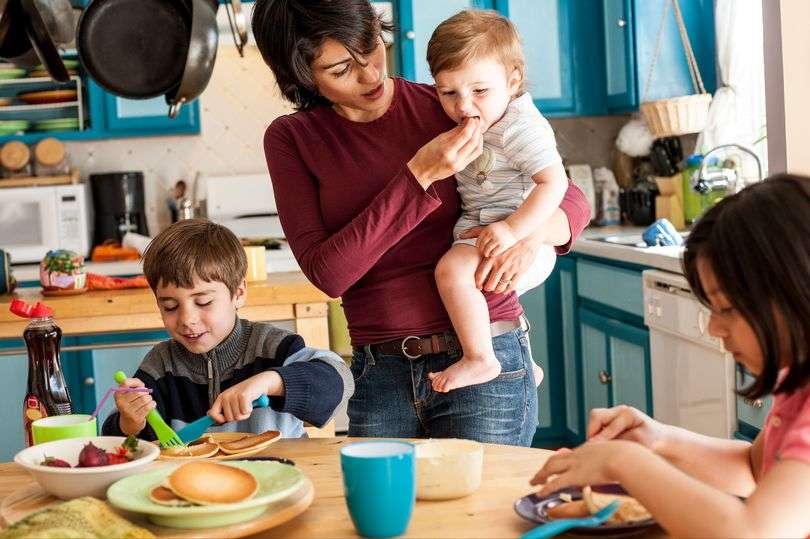 From early starts to grumpy kids, nothing about school mornings is easy. Anyone with youngsters will tell you the same, but luckily there are a lot of ways you can make yours a little less challenging.
Make school mornings easier with these top tips put together by our team of experts at DNA Kids.
Is Everyone Getting Enough Sleep?
Getting plenty of shut-eye is the key to making sure everyone gets up on time and in a good mood. If you're not sure how many hours your little one's need, check out this handy guide that'll give you all the information you need to know. Soon, your whole home will be out of bed and ready to go at the crack of dawn!
Get Prepared
Make sure you get off to a good start by preparing for the morning the night before – when it comes to how to get ready faster in the morning for school organisation is key! From making lunchboxes to getting everyone's clothes prepared, it'll make your day a whole lot easier.
Always Get Up First
There's no better way to get your kids ready on-time than by showing them a good example, so make sure you're always up before them. Not only will this show them that it's important to get up early, but it'll give you time to get showered and dressed before they're awake too, giving you a head-start. It's also the perfect time to grab a coffee, too.
Make a Chart
Make it easy with a chart that details your kids' routines. They'll be able to follow it along and it'll help you all to stay on schedule! Add everything in, from brushing teeth to eating breakfast, and add a sticker for each day your little ones stay on time. It'll work wonders!
'When… Then'
If you struggle to get your youngsters to do every task they need to in the morning, a great solution is to use the 'when…then' approach. The idea is simple; find something your kid actually likes to do, such as eating their breakfast or five minutes of TV and use it as an encouragement for them to do the things they don't want to. So, for example, 'when you brush your teeth, then you can watch TV'. Easy!
At DNA Kids, we're experts at throwing kids parties, but we're also pretty good at helping with other tips, such as planning a kids tea party or new lunch ideas you can easily prepare at home! So, if you need any more help with your youngsters, get in touch with us and we'll do our best to help you out.
×
Login to My DNA Kids
Please enter your booking reference and password below. You can find these on your booking confirmation email.
×
Forgotten Password
Please enter your email address below...
×
Forgotten Password
Thank you. We have emailed you details of how to reset your password if your email address matches one of our parties.
If you can't find the email, please check your spam folder.
×