19th Jan 2018
What to expect from a DNA Kids party
Entertainer Cheeky Charlie cheekily gives you his view on what to expect from our kids parties.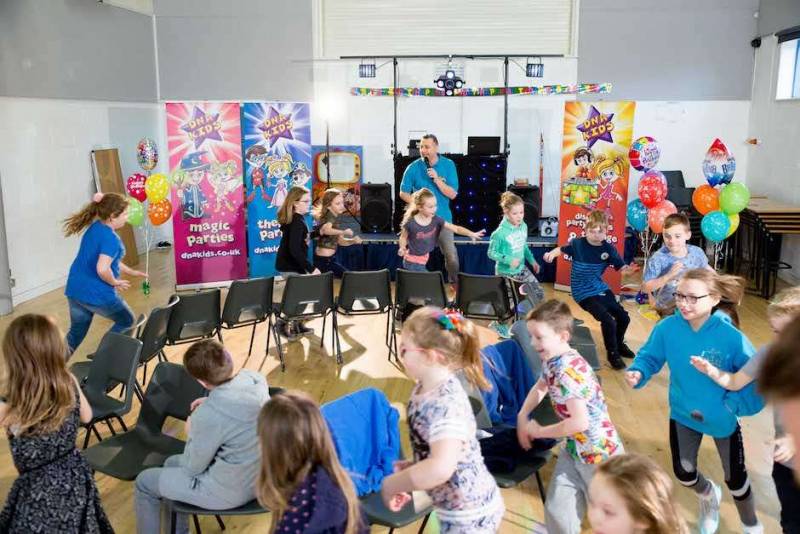 Anybody who follows DNA Kids on
Facebook
may be aware that the company took its 48,000th booking recently (at time of writing). A sure-fire indication that year after year customers leave their parties nothing short of satisfied.
"But what is it about a DNA Kids party that is so good?" I hear you asking. Well, please be patient, because I'm about to explain it to you. And please save all other questions til the end. Thank you!
100% Reliable
The first thing you can be sure of is reliability. DNA Kids currently boasts almost 100 children's entertainers, all of which are put through a rigorous, boot camp style training process, separating the wheat from the chaff.
Ok, so I may be exaggerating a little bit, but the point I'm trying to make is that unlike a one man self employed party entertainer who only has to answer to him or herself, everybody who works for DNA Kids is accountable to the company.
It is hard wired into all DNA Kids entertainers that punctuality, friendliness, energy and control are all of paramount importance. All the entertainers at the company are kept on their toes both by the united pride in the company and the competitive streak each entertainer has to shine through.
Value for Money
When booking a DNA Kids party, you're also guaranteed to get your money's worth. Your children will receive prizes for party game winners, consolation sweets for game "not quite winners", certificates, birthday child medals and activity sheets.
We're fully aware of how fantastic the feeling is to be made to feel special on your birthday (a feeling you don't get to experience as much during adulthood) and take immense pride and satisfaction in seeing your children's beaming smiles as we make them the star of the show.
Fun & Friendly Entertainers
Another thing you can always expect from a DNA Kids party is class. No, I don't mean we teach your children to ballroom dance whilst serving them caviar, but we lead the way against dated and old fashioned party routines. For a start, we're not terrifying like clowns, you can be rest assured that your children won't run away and hide from our scary faces.
Our music is updated on a bi-weekly basis, so song selections are the newest chart entries, the tunes your children are certain to know. We're always up to date with pop culture, and as a high percentage of employees within the company are parents, we know at what age your kids go from Paw Patrol to Descendants.
I believe that these little things make us far more relatable to your children than a traditional entertainer that has been performing the same party for 50 years.
Parties for 4 – 14 Years
DNA Kids is also a company that allows the customer to customise and experience the party their way. With a large list of different party themes, you can tailor pick the right party to suit your child's particular interests. Also, with so many variations, your kids can keep going to a DNA Kids party and not get bored.
In fact, you can keep booking us year after year and you'll have a different, exciting experience each time. We're extremely adaptable and flexible. There is rarely a venue that we are unable to work in, and are happy to take on any little touches you want to throw at us. We understand that the most important thing is that you and your kids are happy.
So, if you want an unreliable, tight-fisted, old-fashioned entertainer, we're probably not the company for you, even with our great adaptability! However, if you want to join the 48,000 other delighted customers, you know where to find us!
×
Login to My DNA Kids
Please enter your booking reference and password below. You can find these on your booking confirmation email.
×
Forgotten Password
Please enter your email address below...
×
Forgotten Password
Thank you. We have emailed you details of how to reset your password if your email address matches one of our parties.
If you can't find the email, please check your spam folder.
×